Hello there! IK Nwosu here again as I wrap up the description of what has undoubtedly been one of my most luxurious and splendid weeks. I was on a 5-day trip for BellaNaija in the beautiful city of Dubai.
See my experience from days 1 to 4 in the Emirates Airline-sponsored trip HERE and HERE
Day 5 started on a very bright note for me. The activities of the previous days brought smiles to my face as I got up from the bed to prepare for the day.
It was going to be our last full Day in Dubai and I had a bittersweet feeling when I remembered the fact that we'll be leaving the next day. Bitter because I'll be leaving the luxury and splendor Emirates offered me; and sweet because I was going to be with my family.
Few minutes after breakfast, we were on our way to Emirates Aviation College – our first stop for the day.
We took a short tour around the College's facilities. We visited the Imaging and Uniform Section, Service Section, and Safety and Emergency Training Section. Learners also receive medical training and take Duty-Free Sales modules.
Imaging and Uniform Section
This is where the learners pick the sizes of their uniforms, learn about etiquette, makeup, fitness and nutrition.
Manicure, skincare practicals, and shaving techniques are some of the modules taught in this section, and the course lasts for a full day.
Service Section
This section is 80% practical and 20% theory. This course lasts for 2 weeks and it's taken by ab initio learners and recurrent learners (cabin crew).
Learners are taught how to shop and sell products in the Duty-Free Zone, and general reception of passengers.
Safety and Emergency Section
Learners are taught how to ensure safety throughout the flight, and more importantly, during emergencies.
We were told that Emirates Airline has 251 aircraft in its fleet. It comprises 120 777 300, 82 Airbus A380, and about 49 cargo planes (mostly 747 and 777).
The aircraft are replaced every 4-6 years, and as of now, the airline purchases on average, one aircraft every month.
Emirates Airline runs 420 daily flights to 153 destinations around the globe.
We got back to the hotel and I ditched lunch to rest and work… one of the saddest decisions of my life.
It was 5PM, that means it was time to head over to the Dubai Butterfly Garden, also called the Dubai Miracle Garden.
It's basically a Greenhouse with birds, butterflies, and a makeshift pond and fountain with a colourful school of fish. The butterflies were friendly as they mingled with everyone in the garden, resting on our arms, shoulders, and legs. It was beautiful.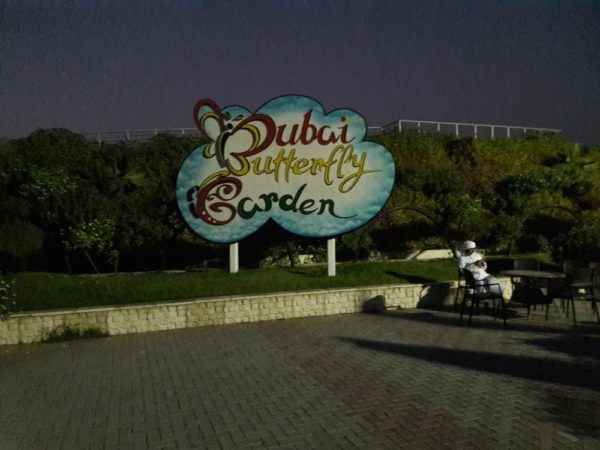 Some Photos: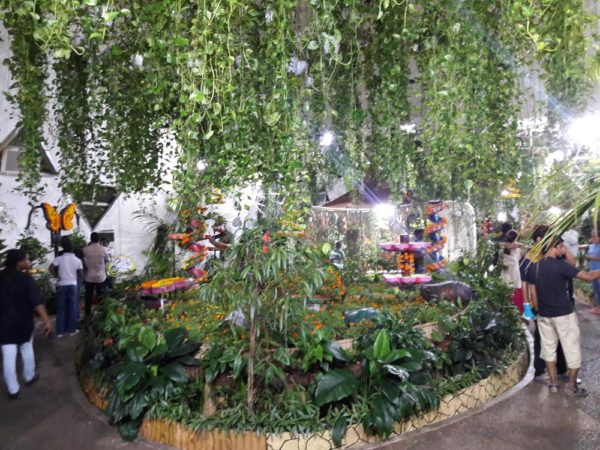 We left and returned to the hotel, and I rushed like a Savage Soldier to the restaurant to try and undo what I did to myself a few hours before – skipping lunch.
Got back to my room, saw a movie and slept.
**
Departure Day
Our expected time at the airport on Monday was 7.30AM. We got there and performed all the necessary rituals before proceeding to Emirates' Business Class Lounge where breakfast was waiting for us.
Duty-Free Zone
We boarded the plane and 7 hours and some minutes later, we arrived Nigeria.
Ready to Move!
To say that I enjoyed myself on this trip will be an understatement. I had major fun and can't wait to do this again! Thank you Emirates and thank you BellaNaija!