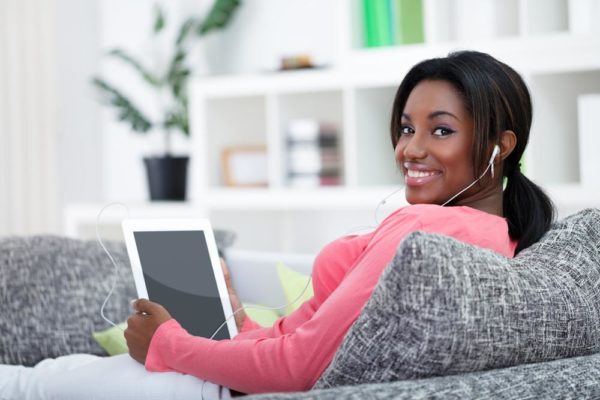 2016 has really been on a "blink and you miss it" level. One minute I was doing a call for 2015Epilogues, and next thing it's time for another round. It has been quite a ride this year. I mean, it feels like we say this every year – you know? Life isn't static; but there are just some years that you just feel like you just wish you could get a do-over, or even wish it will end so you can start on a clean slate.
So many things have happened this year on a global and national level, but even in our individual lives, we've all experienced highs, and lows. We've lost people, we've celebrated victories, we've crossed milestones. Whichever way it has been for you, we'd like you to tell us about it.
BellaNaija has run this series since 2014 and we received a lot of positive feedback on it. Last year, we tried to accommodate a lot of people and the idea was to share a story every day in December. We received so many entries that the series spilled over into the first month of 2016.
We'd like your feedback on that. Did you think it worked? Did you think it was an overkill? Should we do two stories per day –  if we have more entries than we can fit into 31 days? If you have any suggestions on how we should structure this year's series, please leave a comment below.
Cool?
Now, let's get to the gist.
If you'd like to be a part of the 2016 Epilogues, please send us an email with the subject line: 2016 Epilogues – to features(at)bellanaija(dot)com. It might help to read the submissions from last year for an idea of the stories we're looking for. It's important that you're truthful and introspective – with the overarching intent being inspirational and encouraging.
Keep it sweet and concise and most importantly, honest! Submissions are open till 12:00 GMT – 15th of December 2016.
Please send your epilogues before the deadline so we can share your story. If you want to tell your story, but you also want to be anonymous, please indicate it in the body of the email.
Did I cover everything, guys? Please let me know in the comments section.
Oh! Before I go…So let's quickly talk about two series I'd like us, as a community, to get going in full throttle in 2017
1: A Peek Into The Life Of…
We're revamping this feature because we got feedback from BellaNaijarians that the questions, guiding the feature, were a bit tepid; so we're looking to step that up next year. We had structured it that way because we felt people won't be too comfortable sharing so much about their daily activities. So if you have any suggestions on this, and if you want to share your work life with us on BN? Send us an email.
2: BN Single Parents Pod
And before anybody tries to take my head off for "encouraging single parenthood" – I need to emphasise that this series is open to both MEN & WOMEN! We haven't had any of our men stepping up to tell us how they're dealing with single parenthood. And yes, these men exist, and they visit this website. So, please, I really really want to engage with the male demographic of the BN Community in 2017. Come through, men! Share your stories with us, help us see things from your perspective.
In 2017, BellaNaija is throwing the doors open to men. We have some ideas on things we would like to read from you, including but not limited to:
What does being a man mean to you?
Money and masculinity
Family & Manhood
Cultural expectations from the Nigerian man
Religion & Manhood
Sports, Politics as indices of masculinity
The Fashionable Man
Reality, Expectation & Hope – Through the eyes of the Nigerian man
Balancing the relationship between your new family & your old family.
We really want to hear from our men and we're hoping you guys will join us! (And if you want to contribute anonymously, there's thousands of pseudonyms to pick from! So, when we say we got you, we really mean it.)
Photo Credit: Igor Mojzes | Dreamstime.com