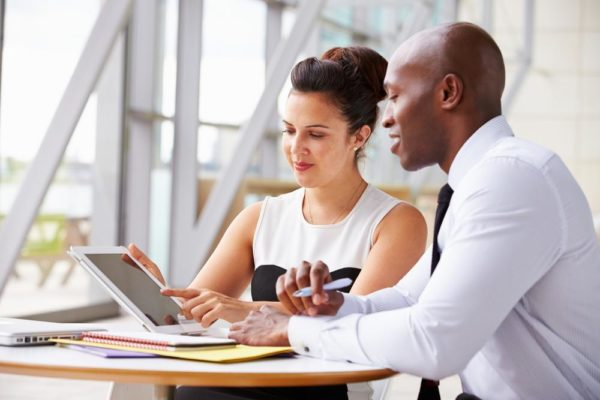 The shared workspace concept is trending these days for several reasons. The quest to work freely and at any location has introduced this new working culture.  Investors have created affordable shared workspaces from basic to luxury features for short time rent for start-ups and small businesses. This culture is spreading fast and is being embraced by the youth population.
Before you get caught up in the trend, take time to consider why you'll need to pay for one.
Business objectives
What's your overall business objective?  What's your niche? Would you take guests frequently? Will working from home be a good alternative? You'll need to be clear about your objective for the short term and in the long run before you decide to rent an office space.
Understand your niche
For service based businesses, renting an office space works well because your client wants to engage and know who you are. A prospect may not take you seriously launching from home at least that's not what your competitors are doing.
When you rely on PR and perception to initiate any sale, launching from home may not work so well. At least you'll want to be visible and accessible by your potential and existing clients, partners and associates. Shared workspace is suitable for freelancers, small business and those that desire to work from anywhere but not from the home front.
Consider your budget
Review your investment objectives to know what you can afford. It's no use paying for a workspace that's not sustainable. Understand how you'll make money; think through what it will cost to keep that space for a month, quarter and a year. Some facilities bill on an hourly, daily or monthly basis. Consider the number of days you'll work there.
Shared workspace could also be cost effective for you compared to renting or buying an entire office complex where you'll have to worry about utilities, facility maintenance, tenement and other state & local government fees.
Understand your person
Do you enjoy working with people or you'd prefer to work alone, your choice of a shared workspace depends on your persona. Now you have the power to choose an ambiance that works for you. Shared workspaces come in different grades and style, serving unique purposes. There a few types of workspaces –
Collaborative or co-working space – This is similar to the group work station where you have eight to ten people working on a desk partitioned for minimal privacy. Its also known as the general or open workspace
Single but shared – Similar to the collaborative but have a maximum of four persons per desk
Shared-Corner office –This option comes with extras, you'll find executive chairs and desks, lamps, refrigerators, fireproof cabinets and the likes. Legal practitioners, engineers, surveyors and other high-end technocrats who don't want to be bothered about maintaining a full office may prefer this option.
Your branding objectives
There's a minimum you'll need to start for certain businesses. Some businesses are required to have a corporate office by regulation. Your perception by clients, vendors and competitors gives you an edge in your niche.
It's important to manage your brand properly to attain a healthy social stand that would eventually lead to a high business conversation rate.
Networking style and goal
Freelancers would love the co-working space because of its rich intellectual resource available to be shared. If you would require help from time to time from a fellow co-worker, the co-working space would be ideal.
Most people that started out on a project alone finish up with others. Shared workspace help sort challenging tasks faster. Co-working spaces encourage networking and initiation of new leads for your business.
Status of the facility
In view of the demands and competition from basic to luxury features, most workspace hubs have done well in providing state-of-the-art facilities equipped with functional amenities. This has made their facilities marketable and conducive for anyone looking to rent a space.
To ratify this, you can request for a tour through the facility to check out the basic features, you should expect features like comfy seats and desks, power sockets and extension, call desk, WI-FI, clean restrooms, functional lunch area, parking lot, generators.
For luxury, the facility managers may request you notify them on the extras you'll want. You may prefer a corner office, executive seats, personal refrigerators and more.
Ensure the facility is away from bustling traffic and noise.
Where to find a shared workspace in your area. A quick Google search with keywords like shared work space, shared desk, co-working space, work station and your location would deliver results on available shared work spaces in your area.
Photo Credit: Monkey Business Images | Dreamstime.com