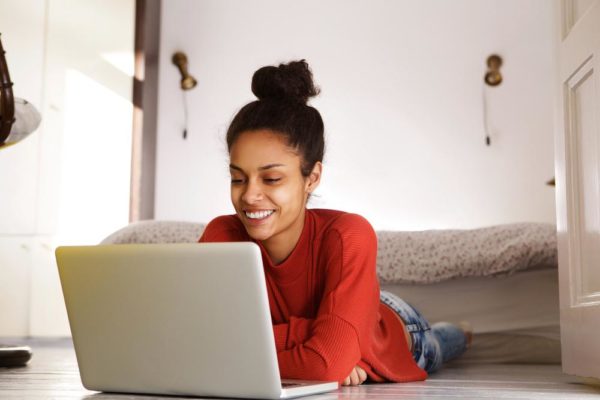 For my Nollywood people, I'm pretty sure we're all aware that when it comes to Nollywood movies, it's never just about entertainment. From the greedy uncle of the recently orphaned children and their widowed mother (i.e. Pete Edochie), to the wicked and malicious mother in-law (i.e. Patience Ozokwor or "Mama G") our movies have always had a lesson or two to teach, and you were sure to take something significant from them.  I am speaking particularly about mainstream Nollywood – because that is what I am most acquainted with. I am almost certain that the same is true for the Yoruba, Hausa and Igbo movies.
Right from time, the stories and plots portrayed in these films and shows were always aimed at something more, something greater—usually a moral significance of some sort. Just think about some of those classics that aired back in the day: Super Story, Dear Mother, Edge of Paradise, This Life, Fuji House of Commotion, Papa Ajasco, Binta and Friends, and many more! With a lot of our movies, there's just so much more than meets the eye.
Quite a number of the more recent Nollywood productions also have a strong health or social message– 93 Days, This is It, Dry, Child Not Bride, even the hilarious comedy Jenifa's Diary ! I actually just recently discovered a very funny and educational series titled Professor JohnBull, on Youtube. It's a GLO(bacom) production and each episode has a specific social ill which is depicted, and then warned against. Good stuff!
One fundamental difference between Nollywood and Hollywood, which we so often tend to draw comparisons with, is the fact that, by and large, our productions are typically all dramas—okay maybe with a hint of comedy or romance here and there, and of course with the exception of the classic "Aki and Paw-Paw", Mr. Ibu and Osuofia-type comedies. Hollywood on the other hand, makes movies in basically all genres and subgenres such as thriller, horror, romance, sci-fi, crime, etc. And to the best of my knowledge, it was only recently, and with what I like to call the new generation Nollywood, that we started to produce movies in some of these genres. (Check out "Murder at Prime Suites" – Crime, "Secret Room" – Thriller, and "Itoro" – Horror).
To some people, this might be a minus, or a constant reminder of the growth and expansion that our movie industry needs to undergo, which is in fact already happening and at such a fast rate, and I must say that I am proud and quite impressed. But just as with every negative thing, there is a flip side; the nature of these dramas is such that it makes our movies so much more relatable to its viewers.
I think I speak for everyone when I say that we are able to identify more with our movies because the characters portrayed are often real, everyday people—in-laws, gatemen, house helps, etc., as opposed to a large proportion of Hollywood movies which are based on fiction, where some characters are vampires, half human-half robot, superheroes, or mutants. These are not everyday people we encounter or can relate to, and with those stories, even if there were a lesson or moral significance attached, it would be more difficult to personalize given the context it was portrayed in. This desire and ability to relate with characters portrayed in films is probably why Zee World and Telemundo are so popular in a lot of our Nigerian households.
Not too long ago, I was caught up in a pretty serious dilemma and was asking for advice from a friend. In trying to figure out what to do, I began drawing comparisons with other scenarios and so I used an example from the well-acclaimed Shonda Rhimes' show, Scandal (or "The Fixer" as it is called in Nigeria). The next thing I heard was: "How can you even use that example? That's just a TV show. It's not real life!" Even though the situation in question could very easily be an actual person's reality, for some reason, it was just really difficult to make that connection.
However, with Nollywood movies, it is the exact opposite. In fact, when someone is going through something, and friends and family are trying to give their two-cents, you would easily hear something like: "Ah, don't do so so and so o, abi you don't remember what happened in that movie?" Just think about the all the "stereotypes" we have about mother in-laws, unfaithful marriages, wicked uncles, forbidden love, etc. and how strongly we still hold on to those. Think about how often you were told as a child not to pick money from the ground, or collect things from strangers, in order not to turn into a tuber of yam.
My point is, yes these movies might keep us entertained, help us de-stress or while away time, and maybe give us a few laughs here and there, but more importantly, they are often adequate representations of the lived realities of many Nigerians. And because we are usually able to connect with them on a personal level, we are able to take away from their relevance.
I very quickly want to use this opportunity to give a BIG shout out to my Nollywood fam; all the actors, producers, directors and co., who are doing such an amazing job, and taking the industry to where it is supposed to be—improving the quality of stories, production, and delivery, and getting international collaborations and recognition. From the Somkeles and Adesuas, the Deyemis and OCs, to the Omonis, the Jadesolas, the Lowladees, the Mary Remmys, and the Kunles. Thank you to all so much for your efforts; this is just the beginning!
With Africa Magic, Ndani TV, Ibaka TV, Accelerate TV, Iroko TV, EbonyLife TV, ROK on UK's SKY TV and DSTV, and even Netflix! (did you know there were this many platforms?), soon the whole world will hear our Nigerian stories.
#TeamNollywood 😀
Photo Credit: Mimagephotography | Dreamstime.com