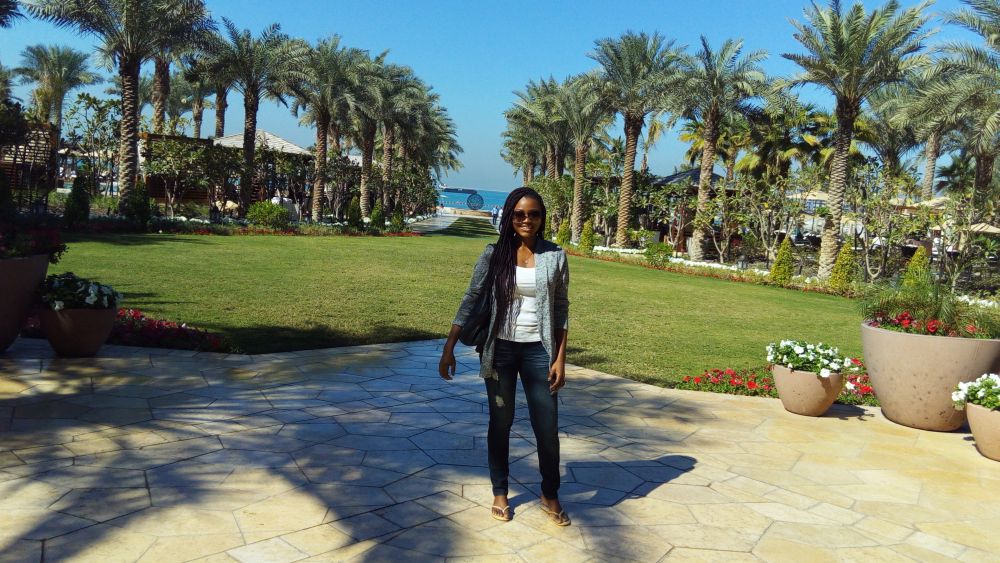 There are many words to describe Dubai – spectacular, breathtaking, luxurious, pristine…the list goes on.
My trip to Dubai courtesy of Dubai Tourism was nothing short of amazing and I'll be sharing this experience with you in 2 posts. This one, to whet your appetite and get you all riled up and possibly jealous of my trip :), and another to give you the full Dubai experience through my eyes.
We arrived Dubai in the wee hours of Tuesday morning and started our foyer to the luxurious tourism destination. After being picked up, all I could do was 'ooh' and 'ahh' at the ambiance that surrounded us.
My travel companions – Dare & Ngozika from Brooks & Blake, Onyinye of Explore Travel Magazine, Shanel of Genevieve Magazine, Demola of This Day Newspaper, Obinna of Business Day & Idris of News Agency of Nigeria, all agreed that we were in for a treat.
We headed off to our hotel – the 5 star marvel that is the Jumeriah Madinat Al Qasr. This space is made up of 3 fabulous hotels that would be perfect for any family vacation, honeymoon, fun trip etc. The hotel is absolutely beautiful and has the longest beach stretch in the Emirates.
We checked in, and after gushing over our rooms, we made our way to the restaurant for some breakfast. After filling ourselves to the brim, we met with Mariana Sentano from the hotel, who took us on a tour of the grounds on a water taxi, traditionally called the Abra. The ride was filled with a lot to take in – the sights, sounds and ambiance of a 5 star hotel, a trip to the Turtle sanctuary, and of course more food. According to Mariana – "In Dubai, it's all about food, food & food."
After lunch, we headed off for a quick change, and made our way to the exciting Dubai Mall. I must say, it was extremely thrilling to see the aquarium, and my goodness all the sales! For the Dubai Shopping Festival, every store, no matter what they offer, is on a sale. If you're big on shopping, you NEED to take advantage of the #DSF!
Of course it wouldn't be a tour of Dubai if we didn't visit the dancing fountains. Whatever you've heard about the fountains is nothing compared to what I saw. They are so beautiful, and they dance to the music…sort of. And of course we finally got to see the breathtaking Burj Khalifah. This record breaking building holds several spots in the Guinness Book of Records for longest elevator shaft, and of course being the tallest skyscraper in the world. Did you know that 75% of the cranes in the world are in Dubai? If you come in a few months, I'm certain there will be so many new attractions.
After the fountain show started at 6PM, we headed to a beautiful Thai restaurant called Thiptara at The Palace. They have amazing food – I now have a better appreciation for Thai food and will definitely be trying out more when I get to Lagos.
It was a long drive back, but after seeing my bed, I finally got the chance to let it all sink in.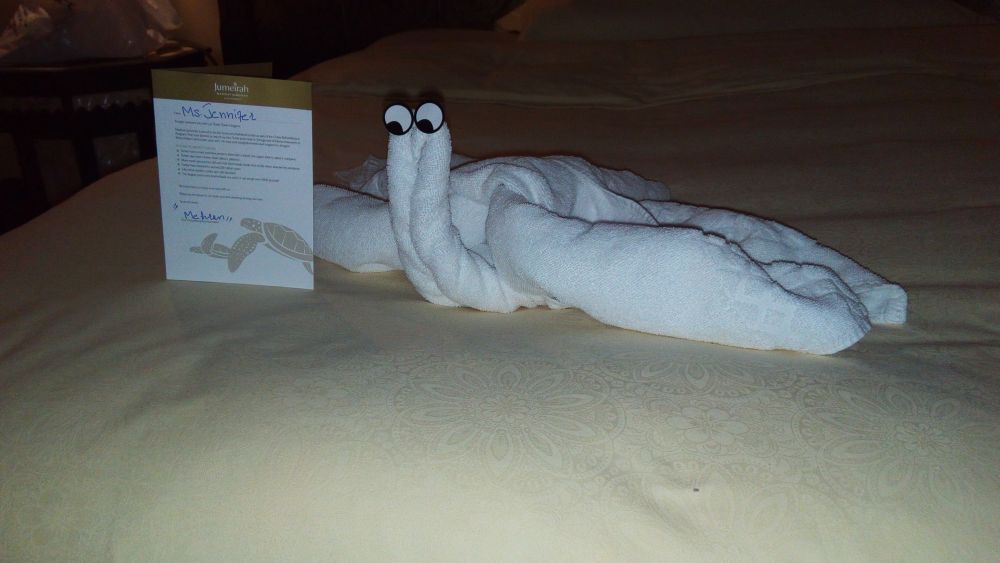 Day 2 – Nothing short of amazing. We started off early in the day & kicked off on a sky high note at the SeaWings. We literally took a seaplane on a tour of the beautiful Dubai and it was beyond amazing. We got to see Atlantis, the Burj Khalifa and the entire view of Dubai from the air – it's definitely something you should try on your next trip.
We later went for some amazing sea food at Sea Fu at The Four Seasons. The restaurant served us an amazing menu which will also be presented at the Dubai Food Festival in March. After getting our stomachs filled, we headed to the beach for some hot shots of the beach.
Next up – Ski Dubai! Now, my aunt had told me about Ski Dubai when she went on a family trip, but nothing could have prepared me for the cold. I was literally freezing my butt off! My fingers were ice cold & numb, my toes had given up the ghost, but oddly enough I didn't want to leave. We tried several rides, had a snow fight, and had the time of our lives. I felt like I was a 4 year old at Disney Land. Check out fun videos on our Instagram page – @BellaNaijaOnline for some fun videos with me, Onyine & Ngozika.
After all that cold, we decided to heat up with some great Lebanese food back at the Khaymat Al Bahar at the Madinat Jumeirah Al Qasr. I've never been a fan of trying out new food, but this experience has swayed my mind a little. Our Russian host Anna definitely got a bit more Nigerian that she bargained for – we taught her pidgin, told her about Pepper Soup and we just might be going on a trip to Russia. Fingers crossed!
This is in no way close to how fabulous these 2 days were, and you will definitely get more photos in my next post. Keep it locked on our BN Travel page for all the scoop!
I'm on my way back to Nigeria 

 , and even though I miss my family, friends and the general normalcy of Nigeria, I will miss the being at the top of the world!