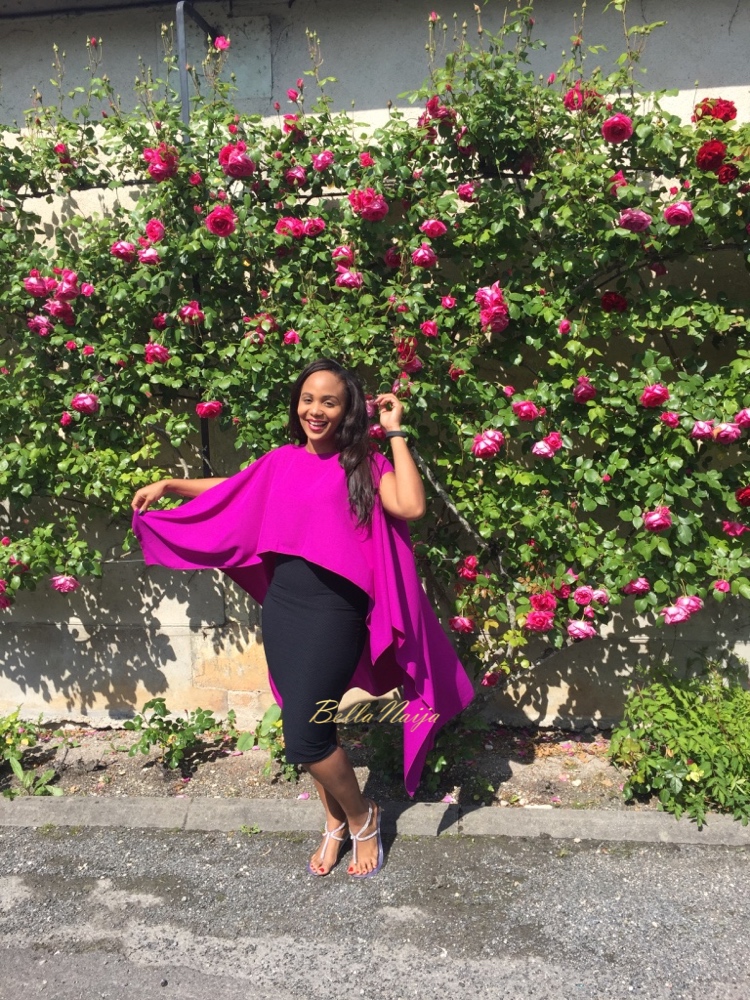 Hiya, Ink Eze here.
"I just got back" 😉 from France and it was an amazing time. This is Part 1 of my #BNinFrance Travel series, where I'll talk about the journey to France, and all about our Hennessy immersion in Cognac.
***
Sunday Evening
I headed to the airport on Sunday evening with excitement. When I got to the counter, I met my fellow travellers, including Emmanuelle and Christian from the Moet Hennessy Nigeria team.
After check-in, we headed to the Air France/KLM Lounge where we all got acquainted. We were a group of 9 on the trip – Gboyega was from Hennessy, while the rest of us were trade and press partners.
For press, it was Rich from Pulse Nigeria and me from BellaNaija.
Dotun, co-owner (with 2Baba) of Rumours Nightclubs in GRA Ikeja and FESTAC (also coming to VI next month) !
Sefi of Osimor, a drinks wholesaler and retailer
Lanre of Drinks.ng, an online drinks company
and Arun of Spar, which has been in Nigeria for 23 years (first as Park n Shop)
Before long, it was time to board! By chance, the woman who searched my hand luggage turned out to be from the same village as me – random, I know! She asked what state I'm from, and before you knew it, we found out she even went to school with my sister. It's a small world indeed.
The plane seat was very comfy. I only had the chance to watch one thing – I started Hotel Transylvania 2, a cute animated movie, and finished the second half when I woke up.
Monday Morning
France, nous sommes arrivées! The immigration officer told me to practice French and I agreed 🙂
There was no time to chill, up next was a domestic flight to Bordeaux.
Thankfully we were checked in all the way through.
After we got our bags, we got into a luxury bus, where we got to know one another, and took in the beautiful sights of the countryside. It was beautiful and lush! Green everywhere, vineyards, little houses. It was so peaceful, but out of excitement, none of us slept.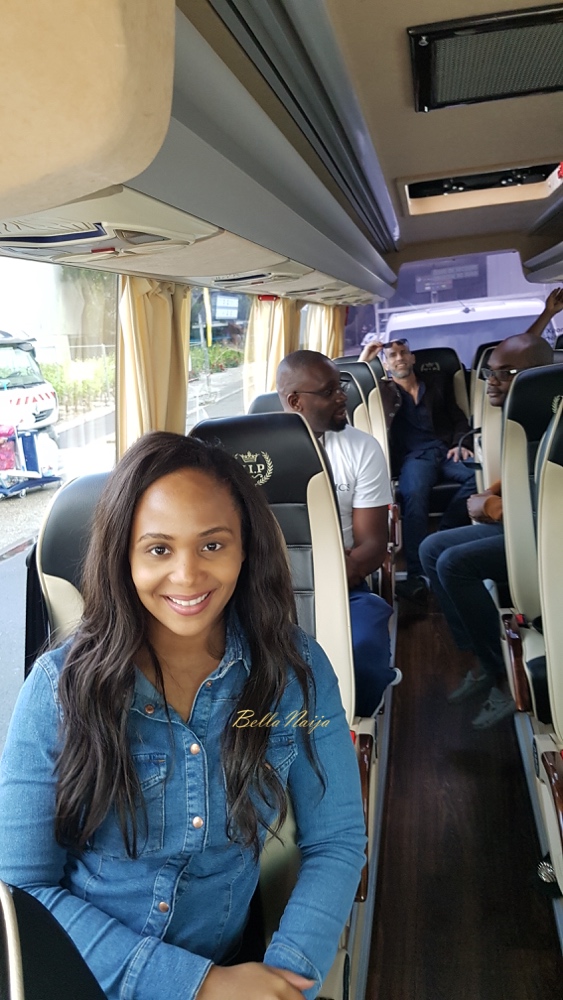 We got to the hotel and it was time to head out once again. I quickly changed into another black skirt and Wanni Fuga top. We went to the Hennessy House in Cognac, where we were received by Hennessy cocktails, and a very brief look at Hennessy bottles over the years.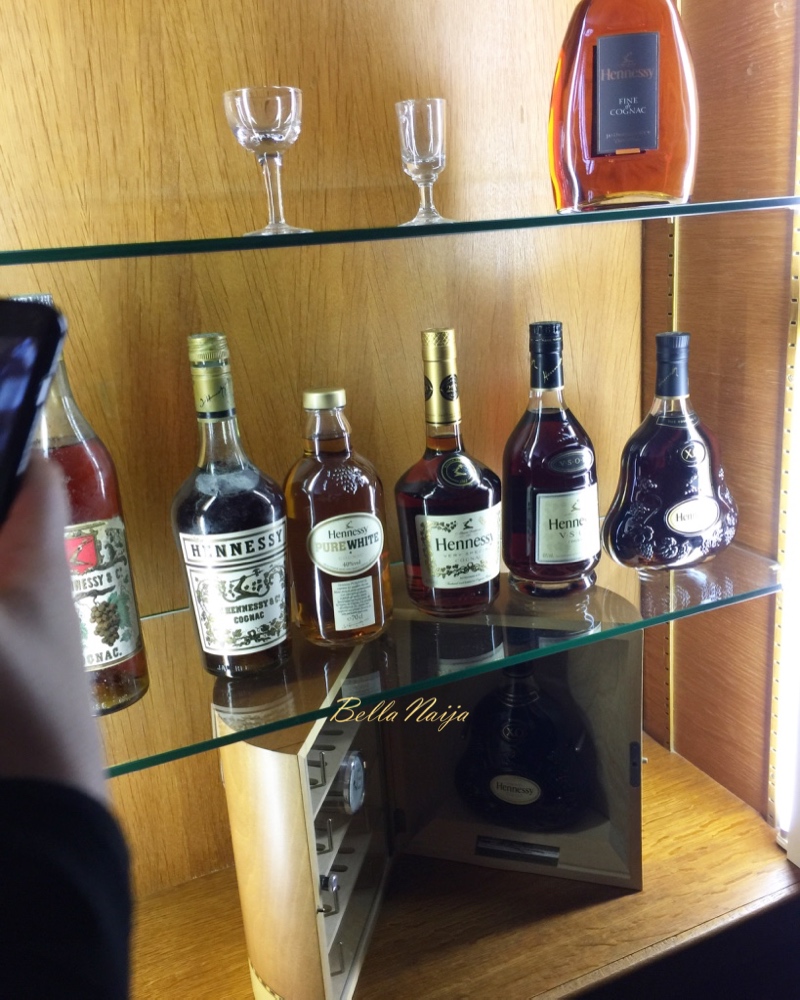 Lunch time was good, the fish was cooked to perfection. We talked about how the French love bread but are usually slim (the trick is portion control – they don't eat a lot of it).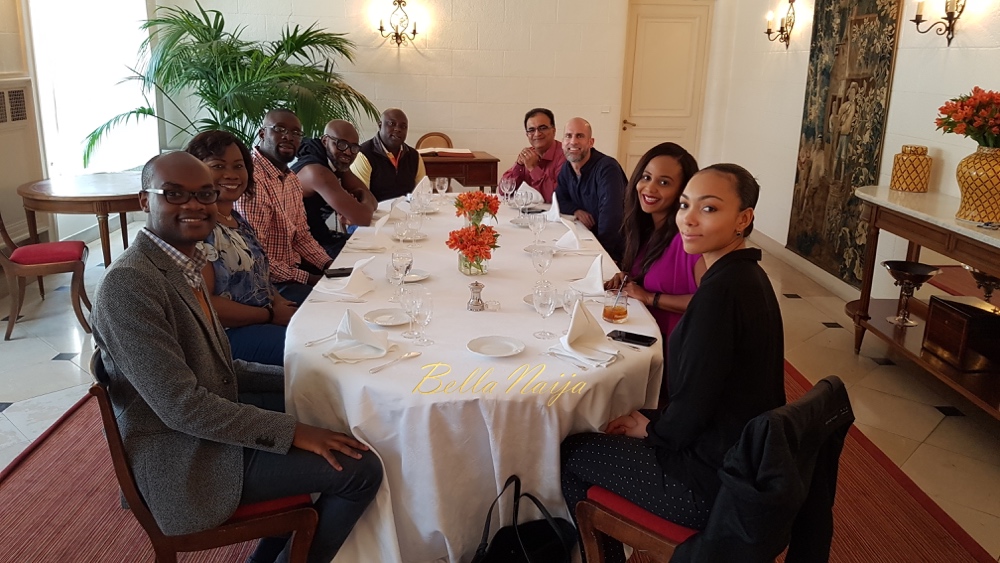 Dessert was strawberries and whipped cream – yum!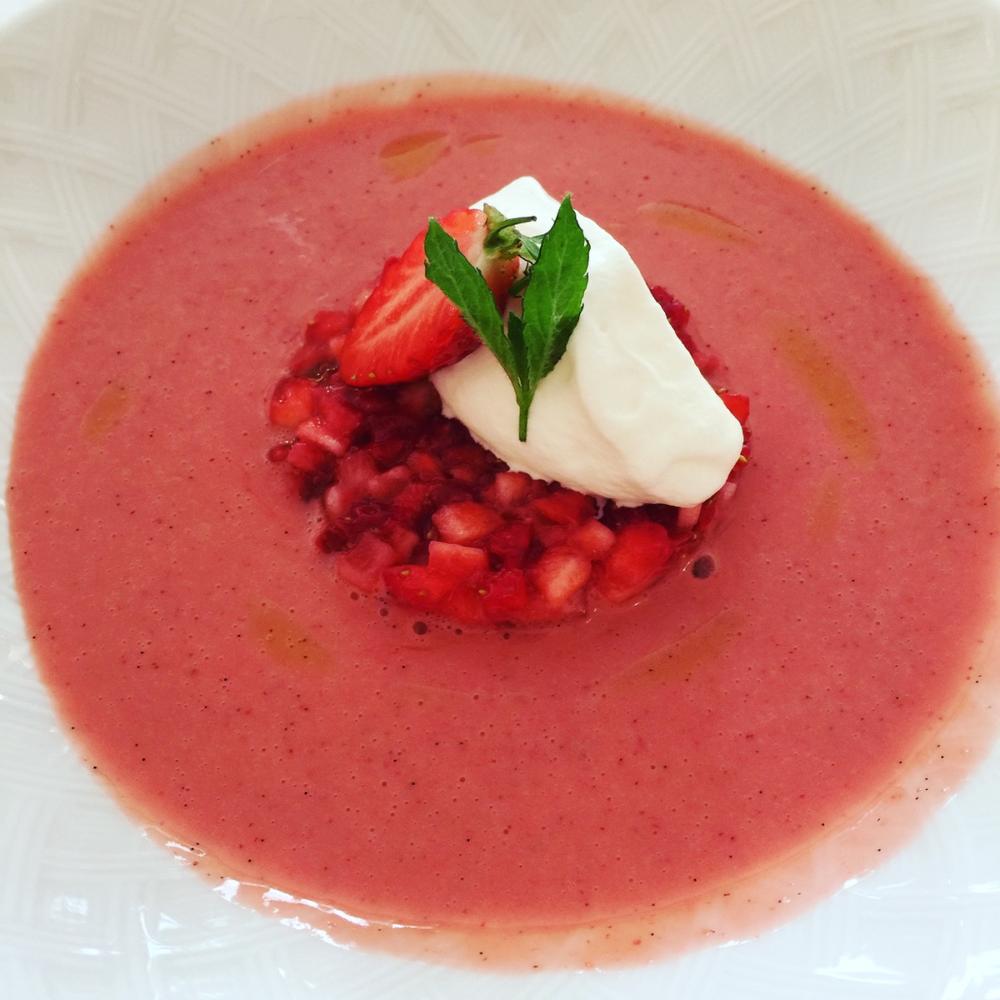 Up next was a trip to the vineyards where Hennessy grows some of its grapes, then the distillery.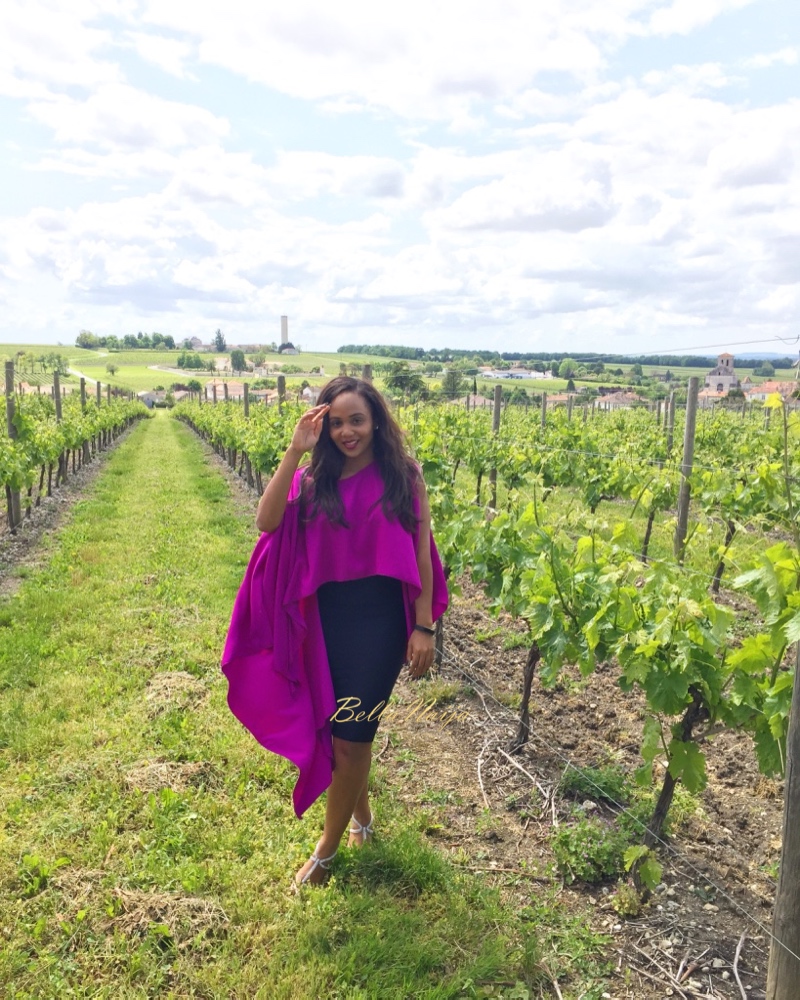 @EmmanuelleBax and I had too much fun with the flower wall 🙂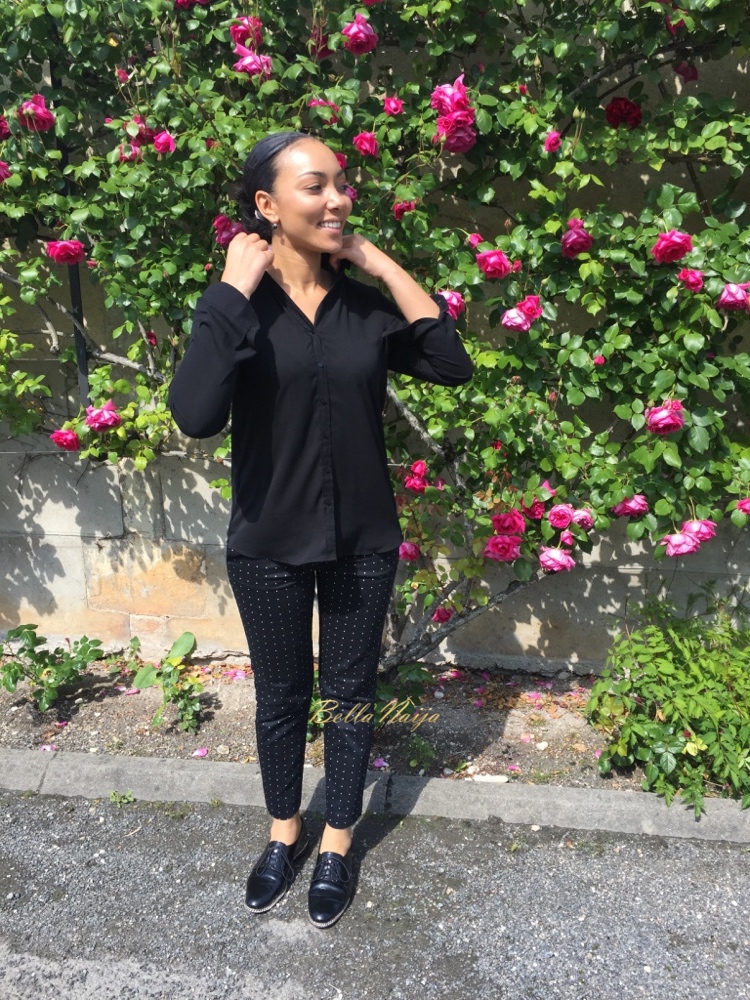 The distillery was empty that day because the process isn't done during the warmer months, to prevent bacteria from getting in (bacteria likes heat, which is why we keep our food in freezers and fridges) and turning the wine into vinegar.
A little bit of "eau de vie" (meaning "water of life" in French) is always left at the bottom of the barrel, to keep it moist and from cracking. When wine is distilled, the middle part is kept and distilled again – that middle part is the water of life.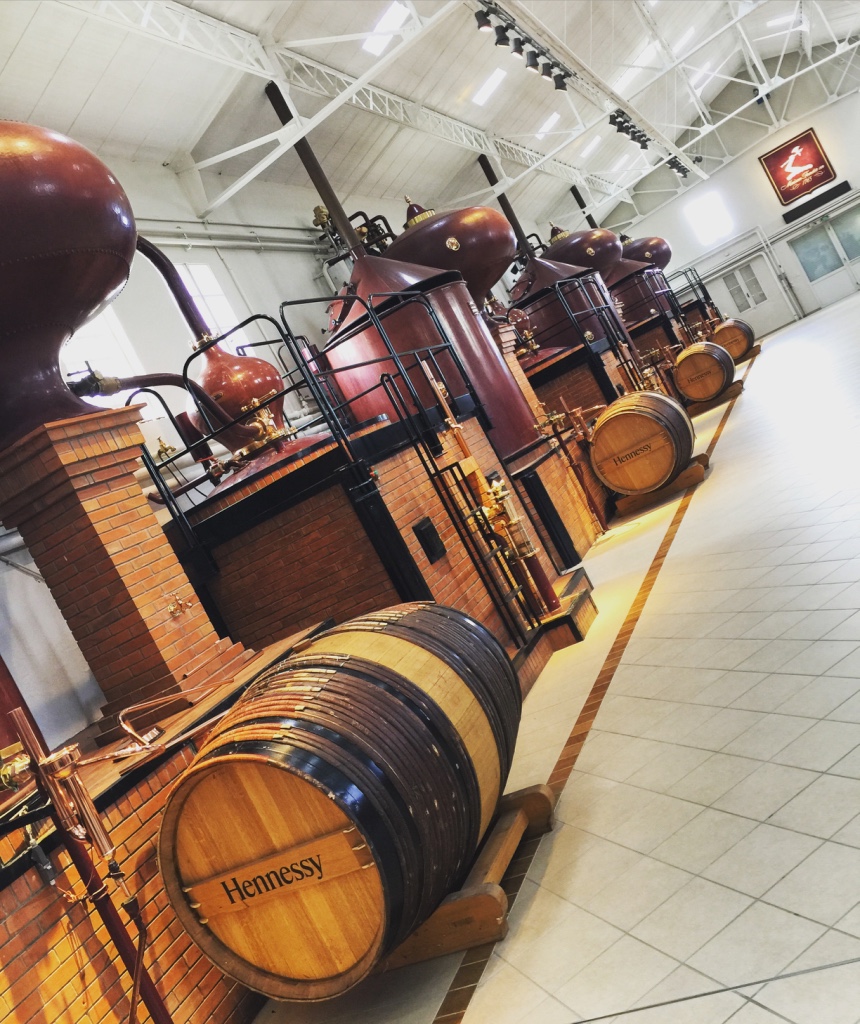 We were allowed to inhale, but don't do it too much! CO2 stings like a needle, right up the nose. It's actually a trick winemakers play on newbies – they say "oh this wine smells so good – like grapes, flowers etc", and they pretend to take a whiff, then the newbie tries and BAM! Lol.
Back to Hennessy, after distillation, is the aging process. The eau de vie is placed in oak barrels to mature. Oak adds to the flavour of the eau de vie. The younger the oak, the more spiciness and flavour it adds to the cognac.
5 Fun Facts about the Hennessy Process
The eau de vie is tried once a year every year by a taster.
There is a seven person committee who can taste and determine what kind of Hennessy (V.S., V.S.O.P., XO, Paradis, Paradis Imperial) an eau de vie'll be.
Each taster is trained for at least 10 years.
About 100 million liters of Hennessy is produced every year.
The Cognac region in France is responsible for about 46% of that.
The Eau de Vie behind me has been taken out of the barrels, out of maturation, and put in glass jars, with wicker surrounding it.
They will potentially be blended with other Eau de Vies to make the final #Hennessy. We also saw barrels by Richard Hennessy himself! This kind of cognac isn't XO, VS etc., it's simply Richard Hennessy. Swag.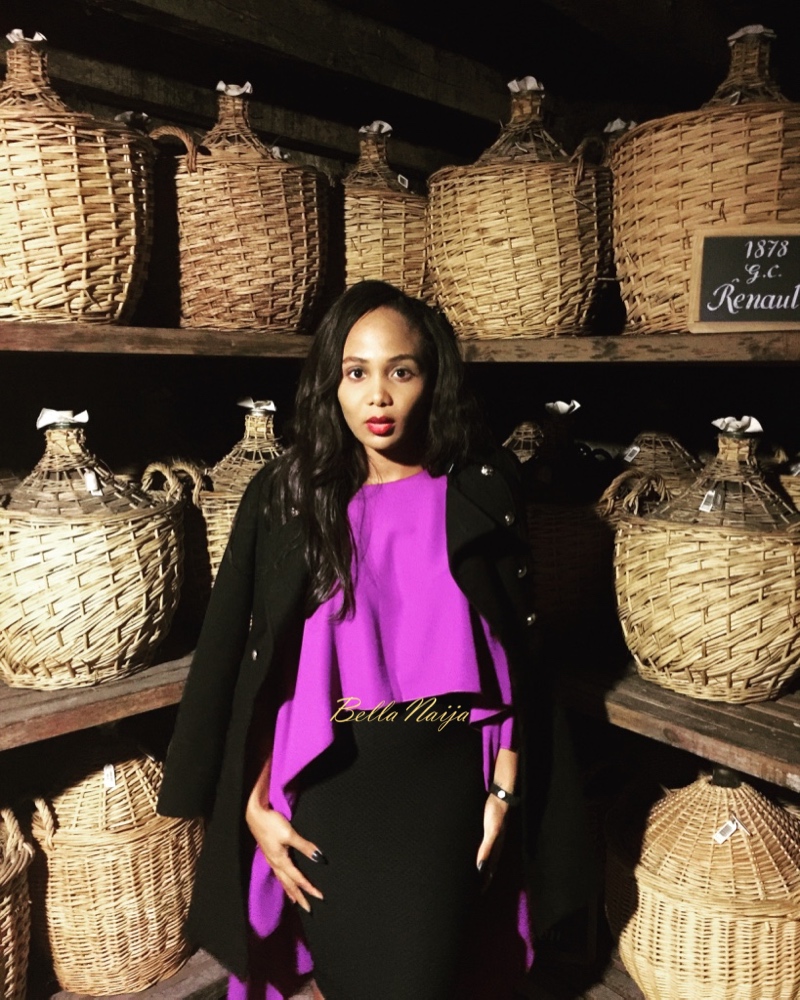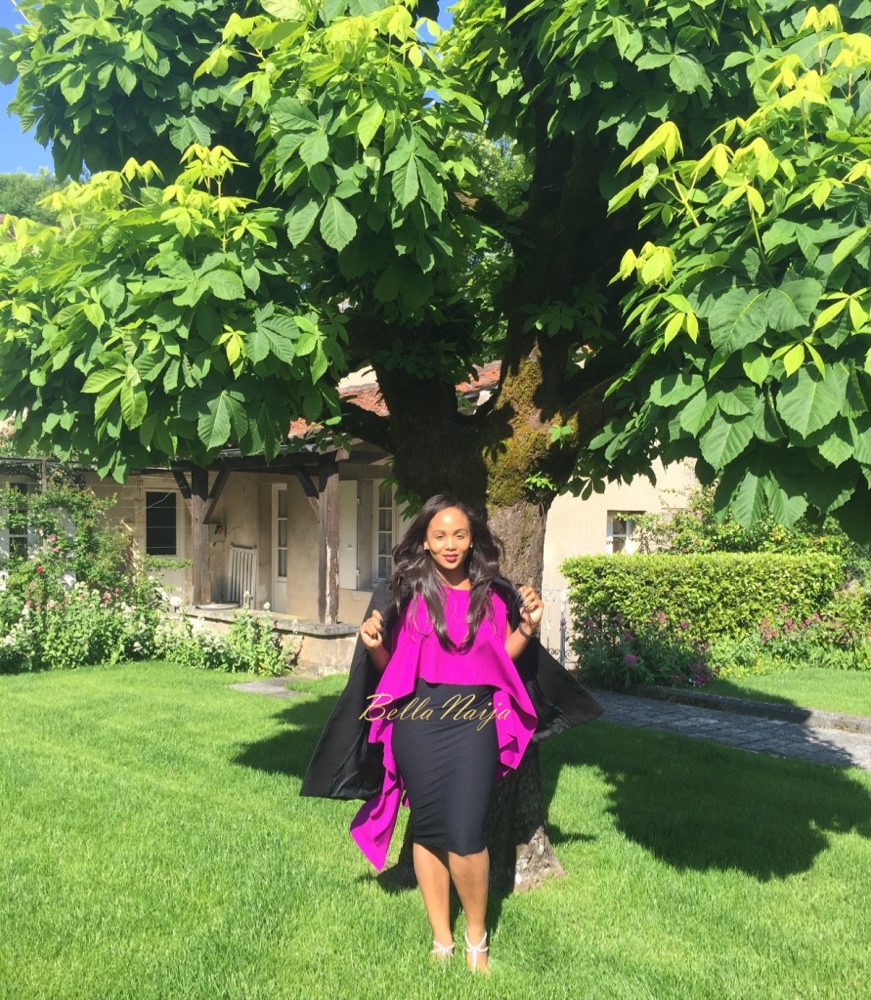 Up next, tasting!
During tasting, we found out that what determines the price of the different Hennessy, is NOT the age it was matured for, but for the rarity of the eau de vie.
By law, V.S. (Very Special) needs to be matured for at least 2 years, V.S.O.P. 4 years, and XO 6 years, however, if you think about it, a V.S. and XO can be the same "age" but their tastes are different. The colours also do not determine much, because it's the oak it was matured in that determines the colour, not the age.
After trying them all, V.S.O.P. was my favourite. It was ordered specially by a king in England, and called Very Superior Old Pale. Which is why it's 'milder' than VS, which is a but more punchy/spicy.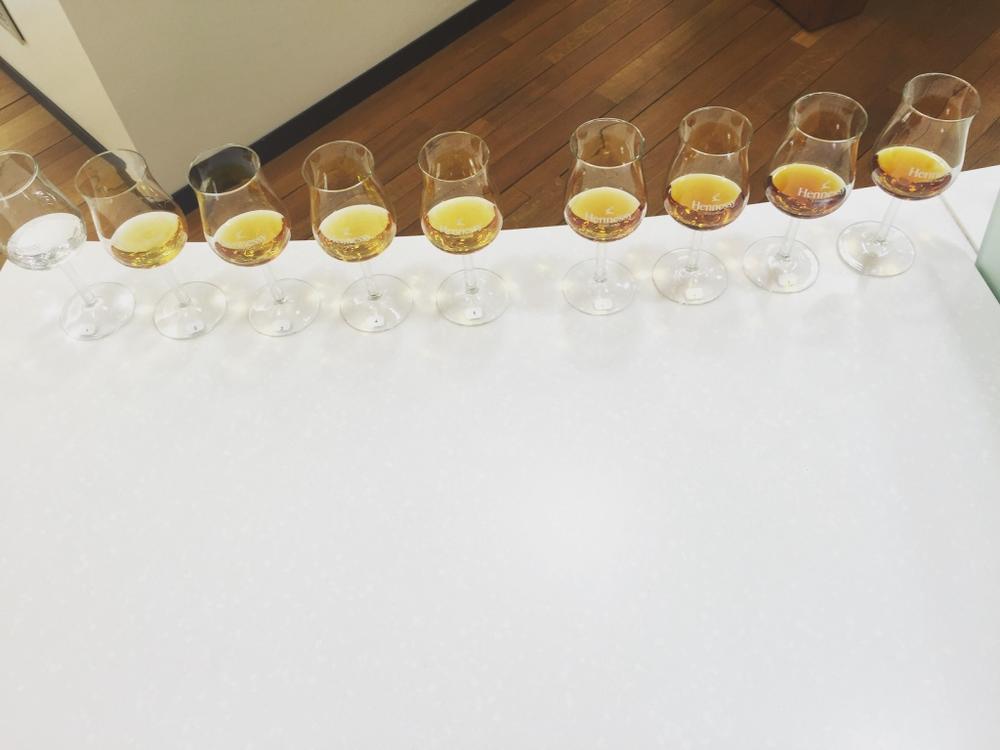 Monday Evening
Dinner was EVERYTHING. I can't even begin to tell you. But I have to start from somewhere. Lol. I wore an amazing set from designer Wanni Fuga. You can follow her on Instagram here!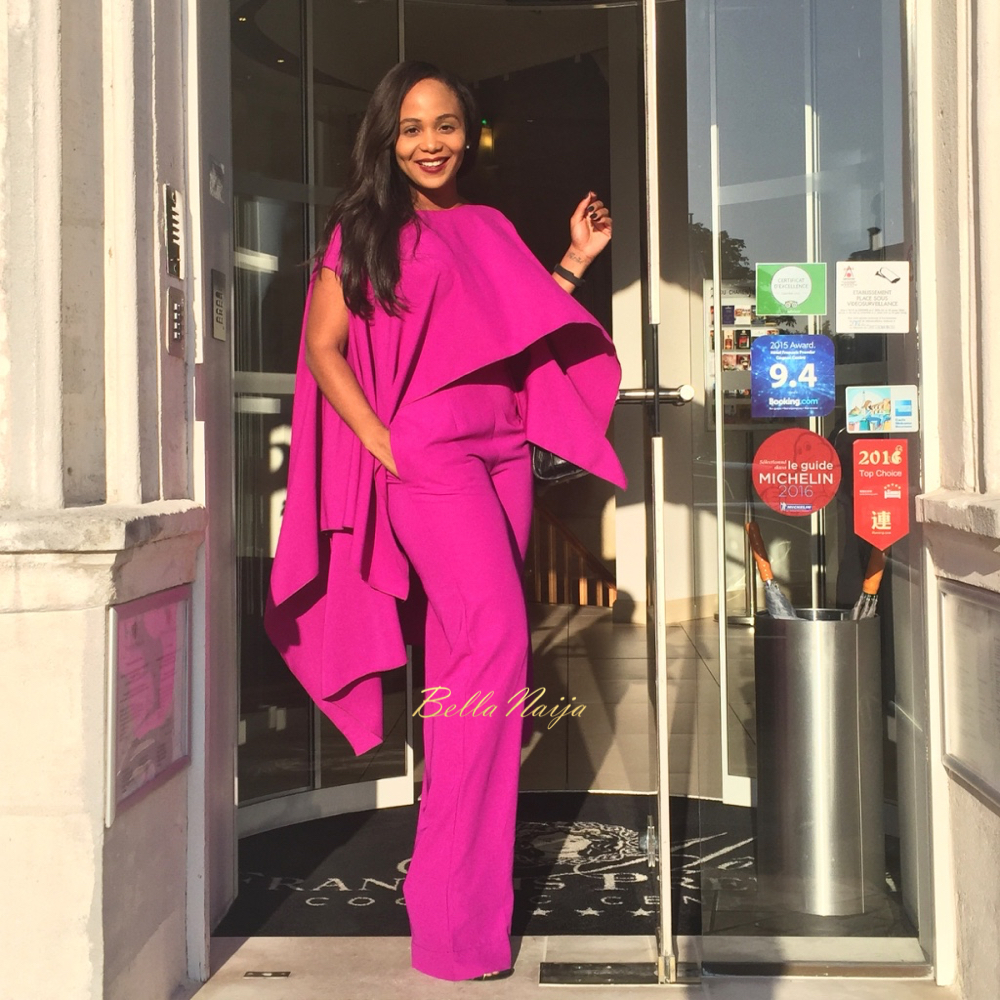 Okay, it was at an amazing chateau (castle) now owned by the Hennessy group. It was bought by one of the Hennessys for his wife, while he was on a business trip to England, she called him and suggested they buy it, and he agreed. It's on 250 acres of land. 1 acre = 6 plots of land. 1 plot is about the size of a Nigerian compound. That just gives you an idea of how big it was. Omo mehn, there was even a lake there. Not a pond o, a lake.
Even the compound for the staff comfortably fit several houses.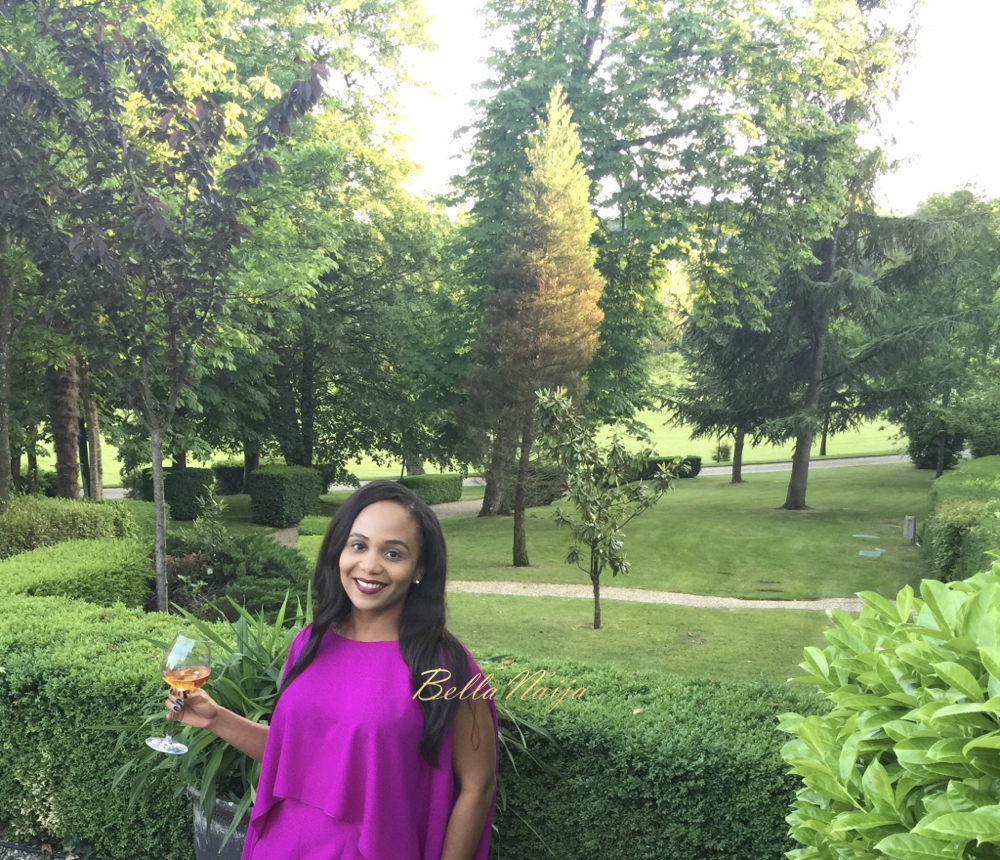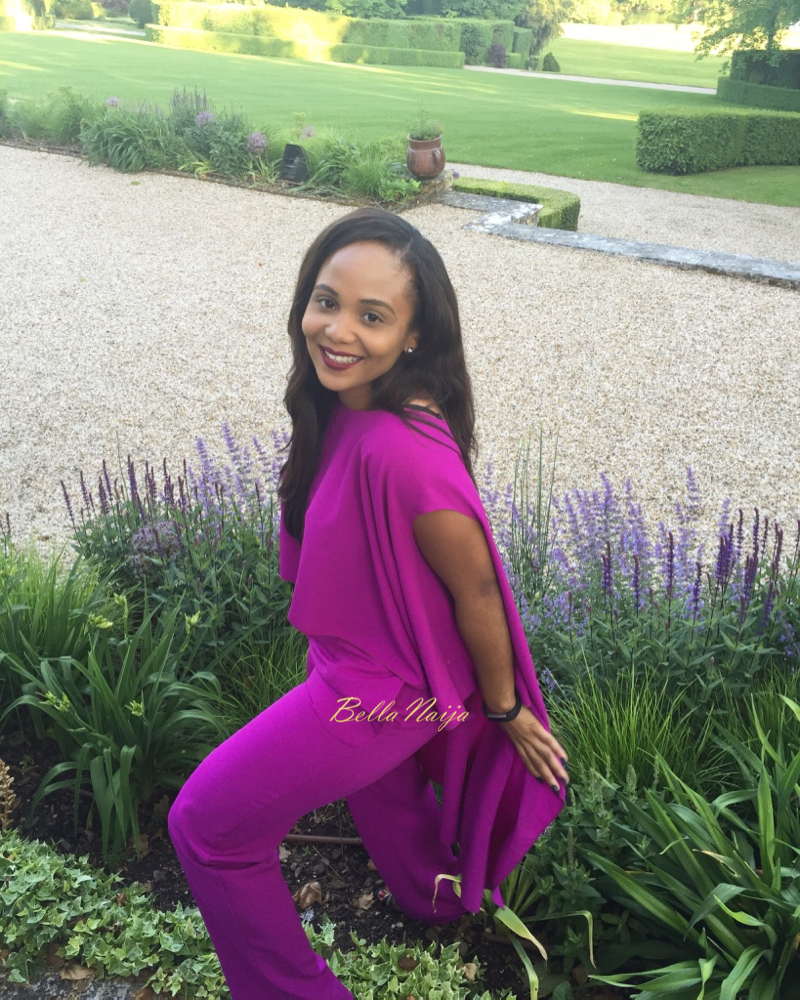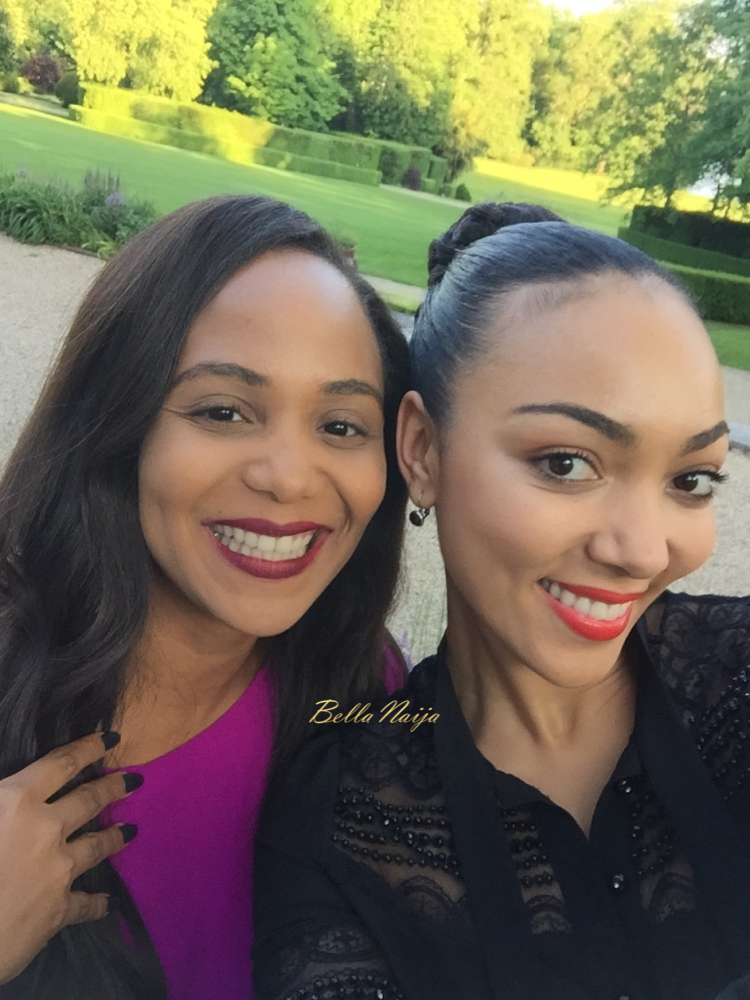 We had a four course meal that ended with a glass of Paradis Imperial. The French drink their cognac after dinner (they don't usually order it in the club like we do), so it was a perfect fit.
We then gisted with warm flames lit in the fireplace, while the sun set, and then we HAD to leave.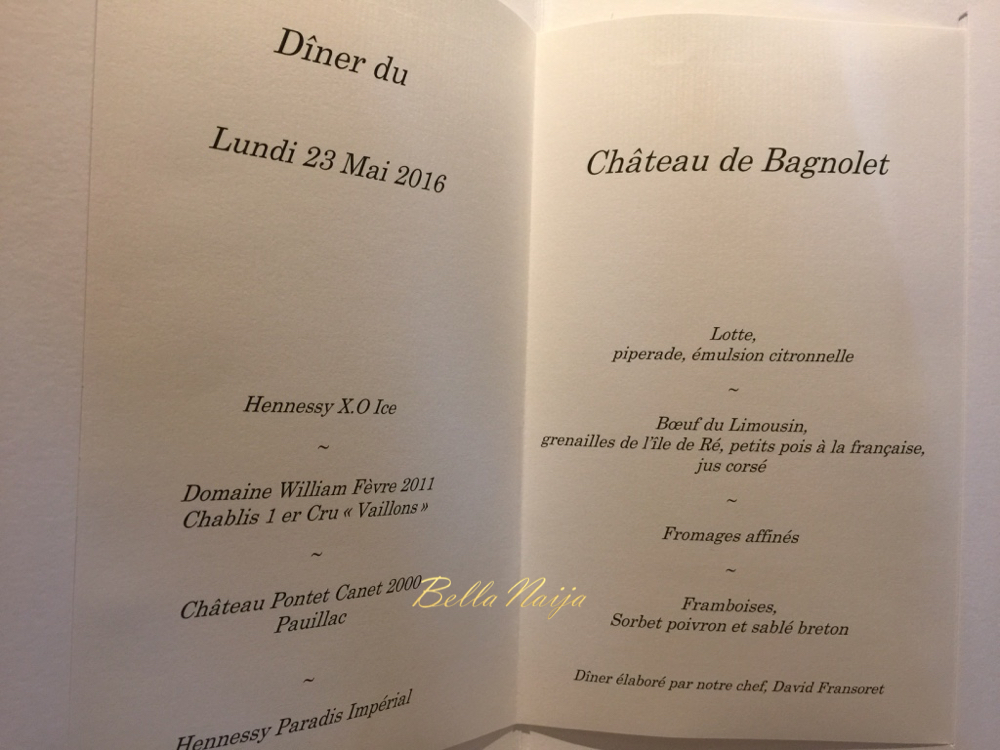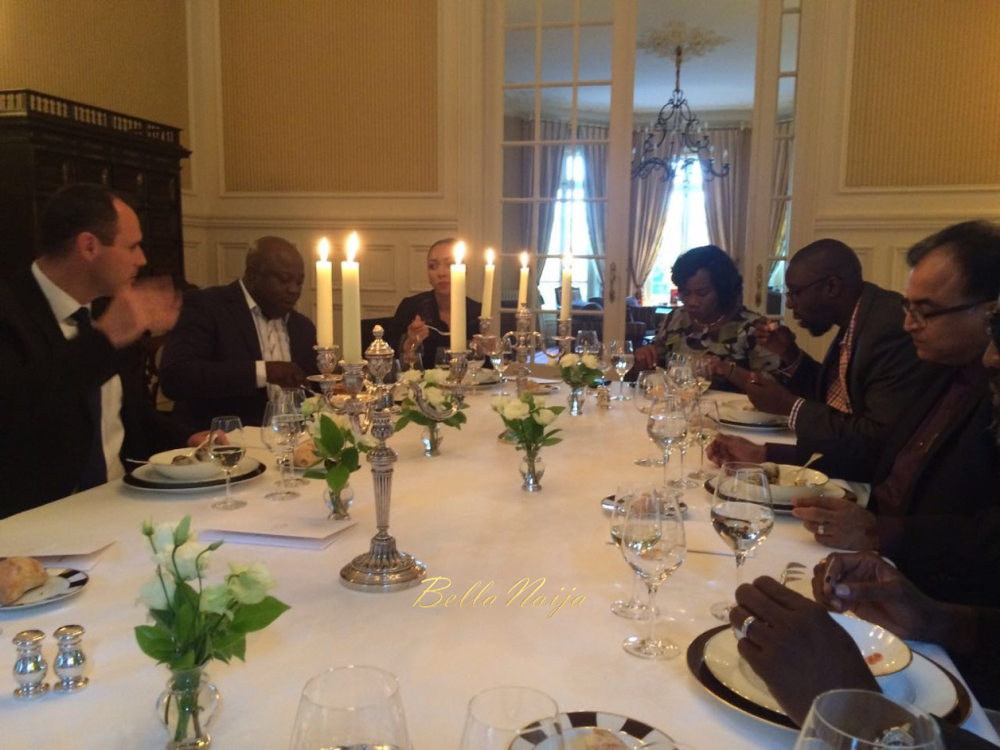 Trust us, we didn't want to 🙂
Tuesday Morning
We went to a barrel fixing factory. The Hennessy group doesn't make barrels, but they fix them, though they made one that day for our benefit. It's a tasking and manual process. Only human beings can feel the wood and groove it into a curved barrel. In over 250 years, no machine has been able to figure out all the intricacies that barrel-making demands.
A lot of the workers are trained from when they are 16 years old!
Fun Facts about Barrels
Wood is responsible for 30-40% of the flavour in a cognac
It takes about 1,000 hammer strokes to make a barrel
The Hennessy factory in Cognac fixes about 15,000 barrels a year
After the trip to the barrel fixing factory, it was time for lunch again at Chateau de Bagnolet, where we got some time to chill, and they gifted us all with a bottle of Hennessy XO each.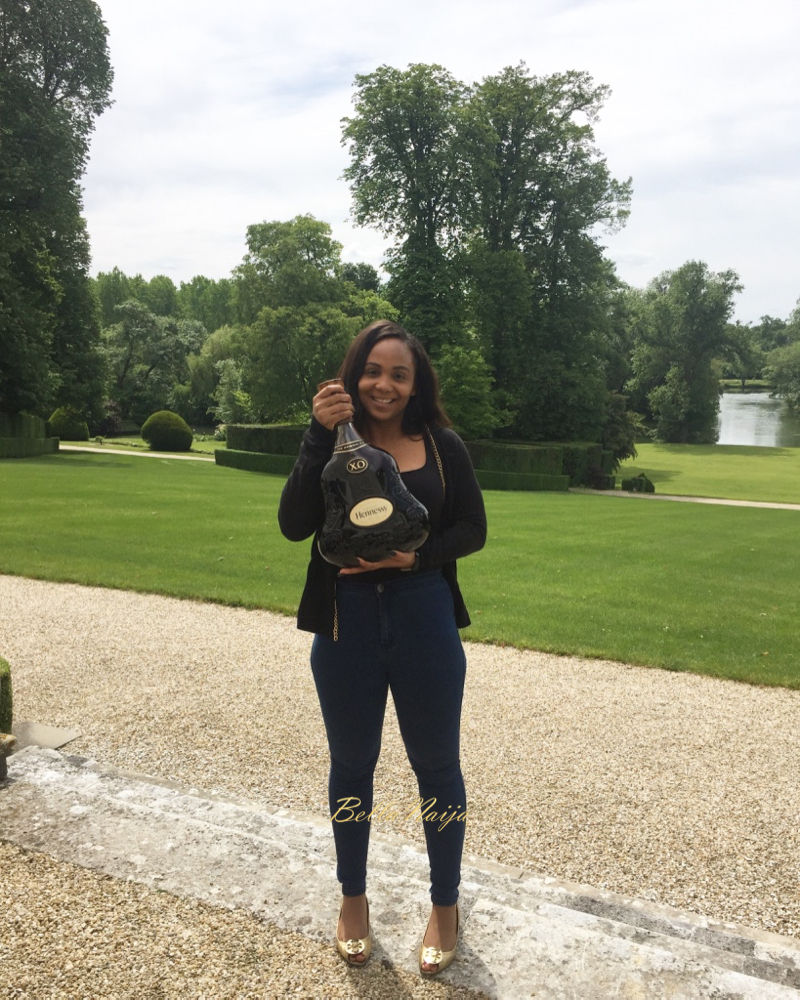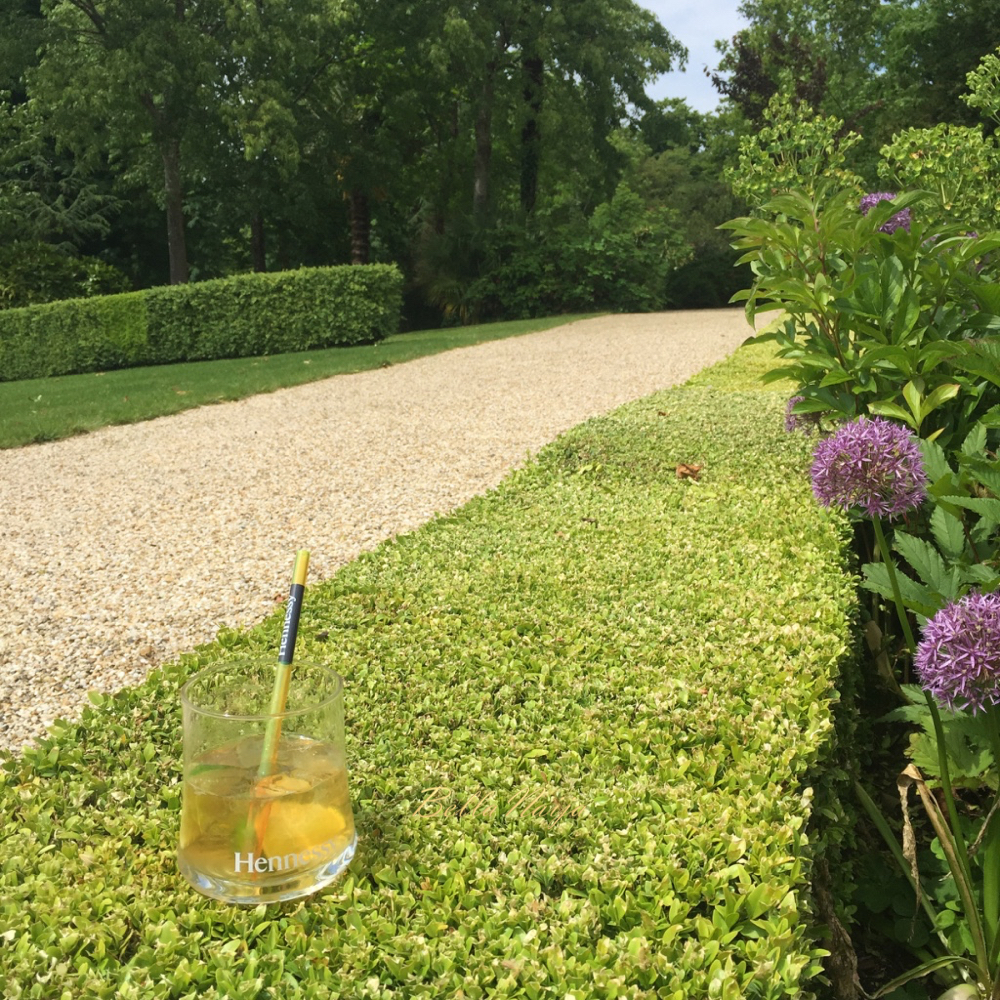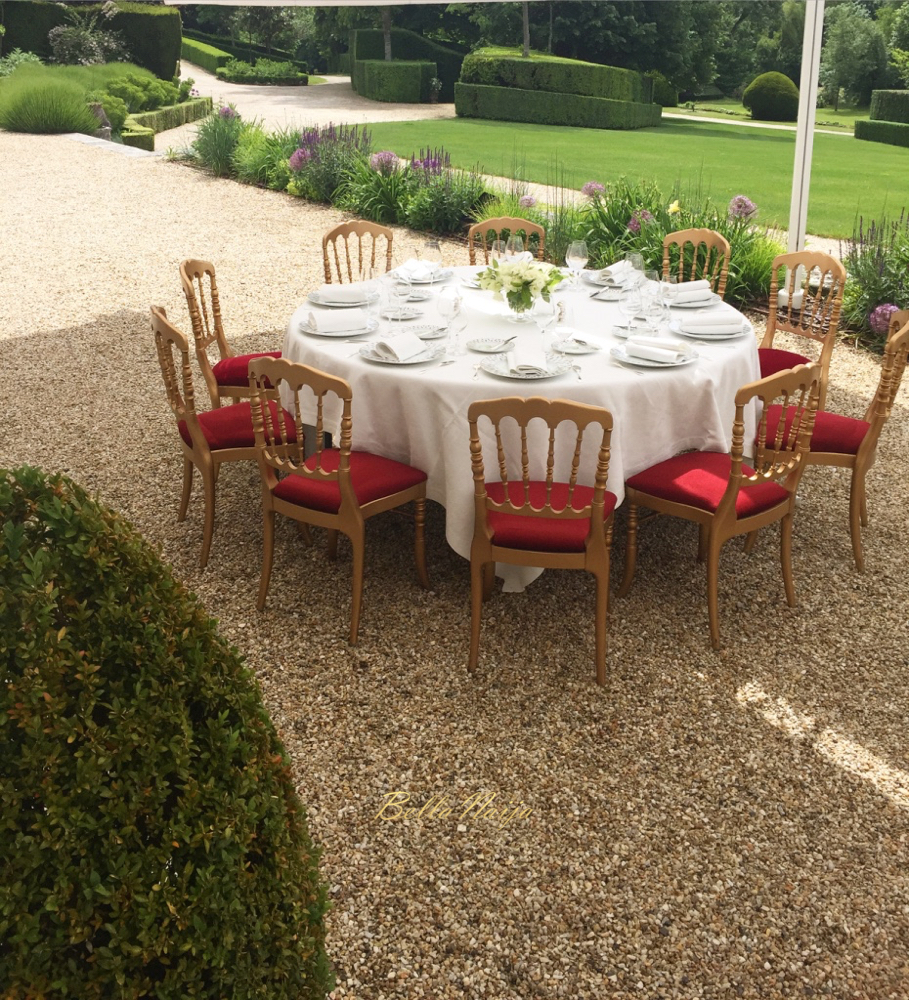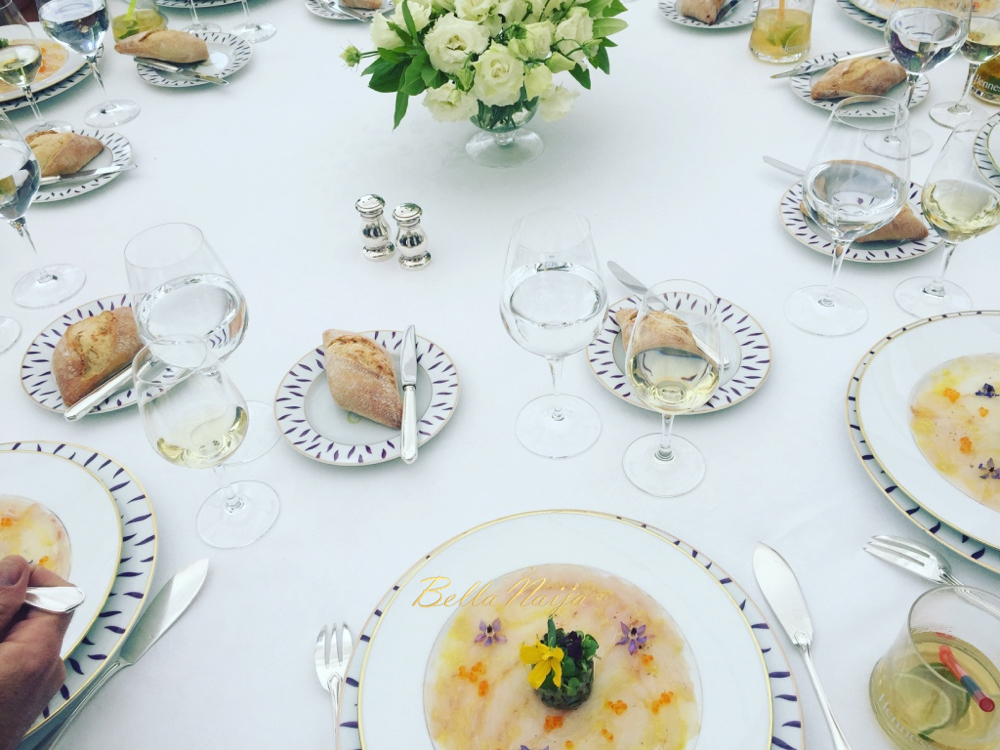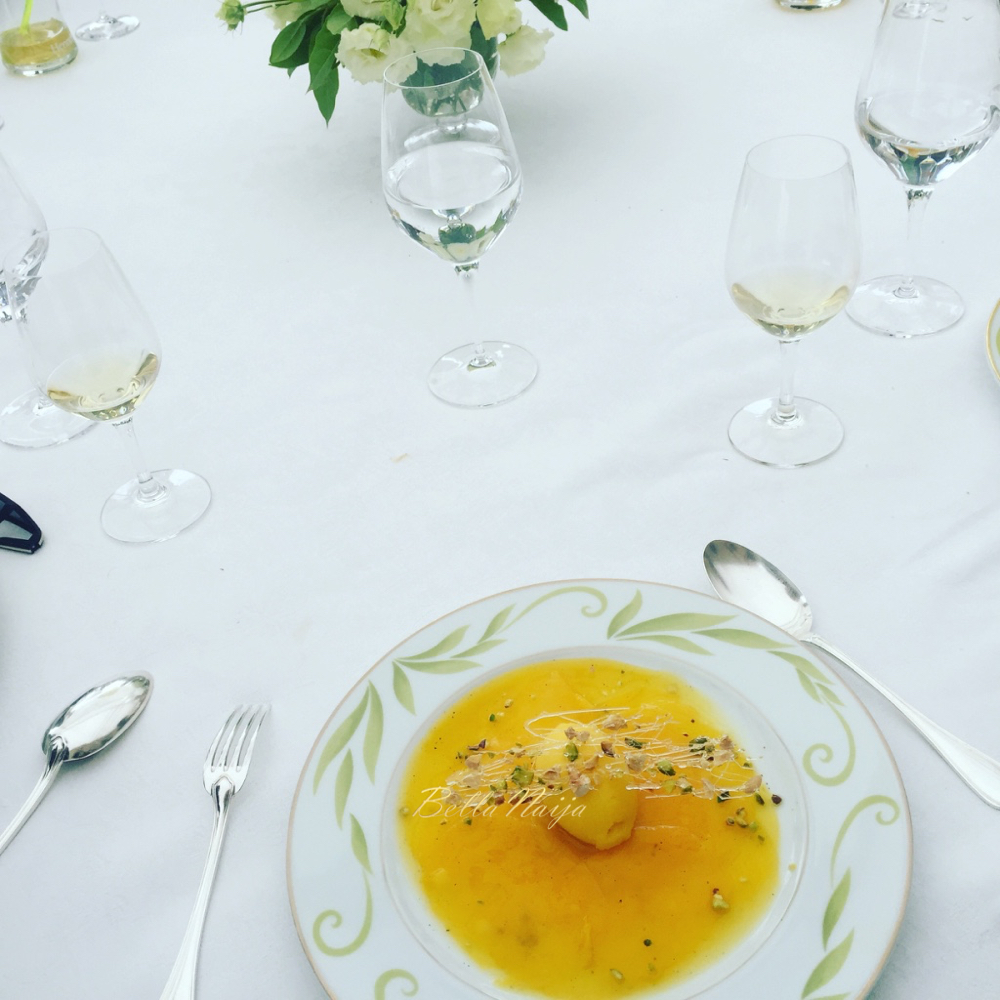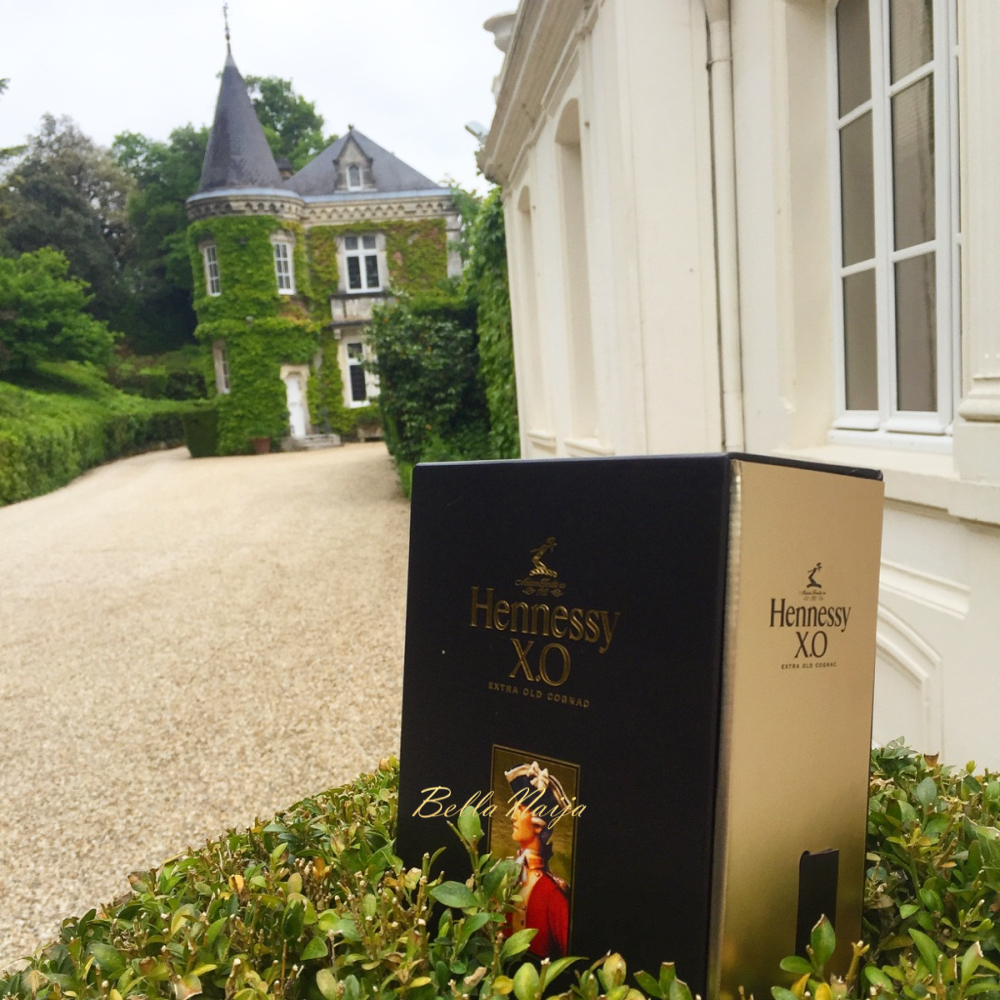 That's it for Hennessy! I tasted a bit, learned even more, but the best part was the hospitality. We had exclusive access to many things regular tourists don't get. By the way, guests are allowed at Chateau de Bagnolet, so if you're looking for a luxury holiday, that's an option for you!
***
Up next, champagne time!!! We went to the Champagne region in France, where we stood on the most expensive street in the world, and learned all about Moët & Chandon, Dom Pérignon and Veuve Clicquot.
We went to the French Open – did the Williams sisters play that day? YES!
Was it an amazing time? Absolutely.
*WATCH OUT FOR PART 2!* (Nollywood Voice) Lol.
Photo Credit: Samsung Galaxy S7