"A girl can achieve anything she wants" – BellaNaija's Uche Pedro supports Always' #MyFutureStartsToday Campaign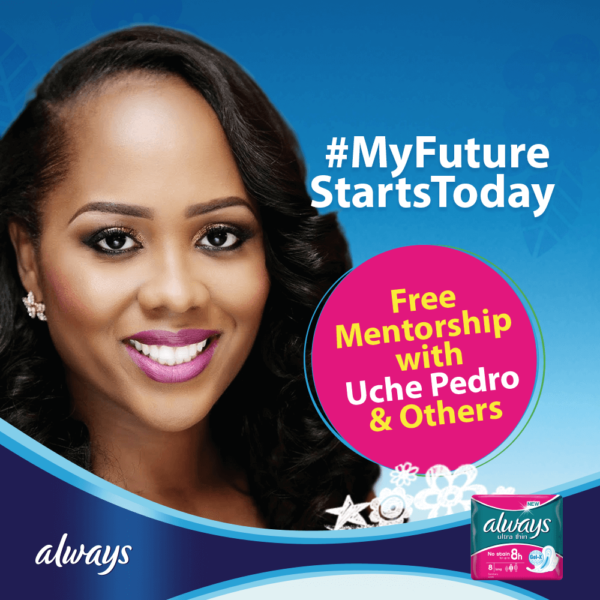 BellaNaija is all about helping people become the best version of themselves that they can be and that is why founder, Uche Pedro, is showing her support for Always' #MyFutureStartsToday campaign.
Uche Pedro is one of three mentors that are volunteering to mentor young girls in schools across Nigeria to aspire to become whatever they so desire.
Feminine care brand, Always, began its #FutureStartsToday initiative earlier this year. The campaign broke the internet with the release of a video to bring to life, and show the brand's continued support of girls. It is also meant to bring them closer to become what they desire to be.
Uche, who has already been on the radio to speak on her engagement, will go with Always to visit schools and help young girls overcome damaging ideas that invalidate their ambition.
Commenting on her participation, she says, "with confidence, a girl can achieve anything she wants. I believe this. This is why I'm joining Always in this campaign to help as many girls as we can reach to dream big, and aspire toward their dreams." 
Watch the campaign video below.