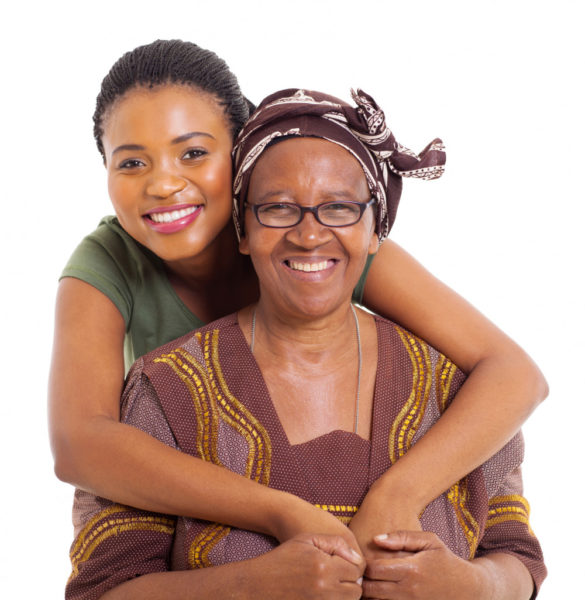 I've heard this statement time and time again. A mother talking to her daughter; an aunt; grandmother; sister; even friends. In one form or the other, women, from time immemorial, have been told and taught to be silent.
"A woman must be seen not heard"; "Why must you tell her what your husband did to you or bought for you?"; "Keep it to yourself. If you must tell someone, then talk to God in prayer." 
But what if I want to talk to someone? What if I believe that a problem shared is half-solved? How do I balance sharing my problems with a trusted friend and not revealing too much?
In our culture, when a woman is getting married, she and her husband are told never to let a third party know what goes on their household. I heard it; I'm sure quite a number of you did as well. Although the advent of social media has watered down this rule, it still holds true in most homes.
Hence my question, how do you, as a woman, share your problems with a friend/family without breaking this rule? I'm not talking about only when your husband abuses you. How about when you have a disagreement with your husband? He says something or does something that hurts you. Do you keep silent? Or do you talk to someone about it?
I have a friend who is what I call a "sharer". She's smart, funny, beautiful and opinionated. Before she got married, whenever she had any issue with anybody, she would always tell us, her close friends. Not only to get our opinion but we also act as her sounding board. She believes that in discussing a problem, it becomes clearer and she'll be able to know whether or not she goofed.
Now, she's married to a man who is taciturn. She has tried discussing issues, both work-related and family, and all she gets is a mumble here and a grunt there. The man is generally unresponsive. So, whenever they have problems, she discusses it with her mum. In her mind, she's not reporting her husband. She's just "discussing" the issue with her mum so that she can better understand how to deal with these sort of issues whenever they crop up.
Her husband got wind of it and warned her never to do so. So, she resorted to talking to herself and praying.
Whenever we hung out, you could see that she wanted to say something but was having difficulties saying it. It was as if she would choke if she said what was bothering her. As a result, she became withdrawn and depressed. Till we staged an intervention.
We ganged up on her during lunch break and pestered her till she blurted "I'm going crazy!!!" With tears in her eyes she explained that she can't talk to her husband and she couldn't also talk to her mum as her husband had told her not to do so.
So, she asked, "How am I supposed to know how to deal with these kind of issues if I don't discuss it with someone who has been there? When I want to say something, I'm told talk to your husband and talk to God. Well, my husband doesn't say anything and I can't hear God. I deal better when I'm able to analyse my problems with someone. What do I do?"
Frankly, I don't know.
Since there is this "don't tell anyone outside of your husband" rule, what do you do when faced with this kind of problem?
I am totally against this gag on women. I believe that men discuss their problems with their friends, probably over a bottle of beer. So, why is it different when a woman discusses her problems with her friends?
Someone said maybe it's because we women, in the innermost part of our heart, hate each other. That's why we won't keep quiet when we hear that another woman is having marital problems. Even if it's a close friend/family.
I disagree. I believe that there is a way to strike a balance, there has to be. We can't keep quiet and be dying. This is not to say you should run around town talking (I think I just contradicted myself.)
Maybe, you should stick to telling a trusted friend, or a sister. I don't know in fact. You tell me. What is the best way to talk to someone about your problems without breaking the rule?
Photo Credit: Hongqi Zhang (aka Michael Zhang) | Dreamstime.com