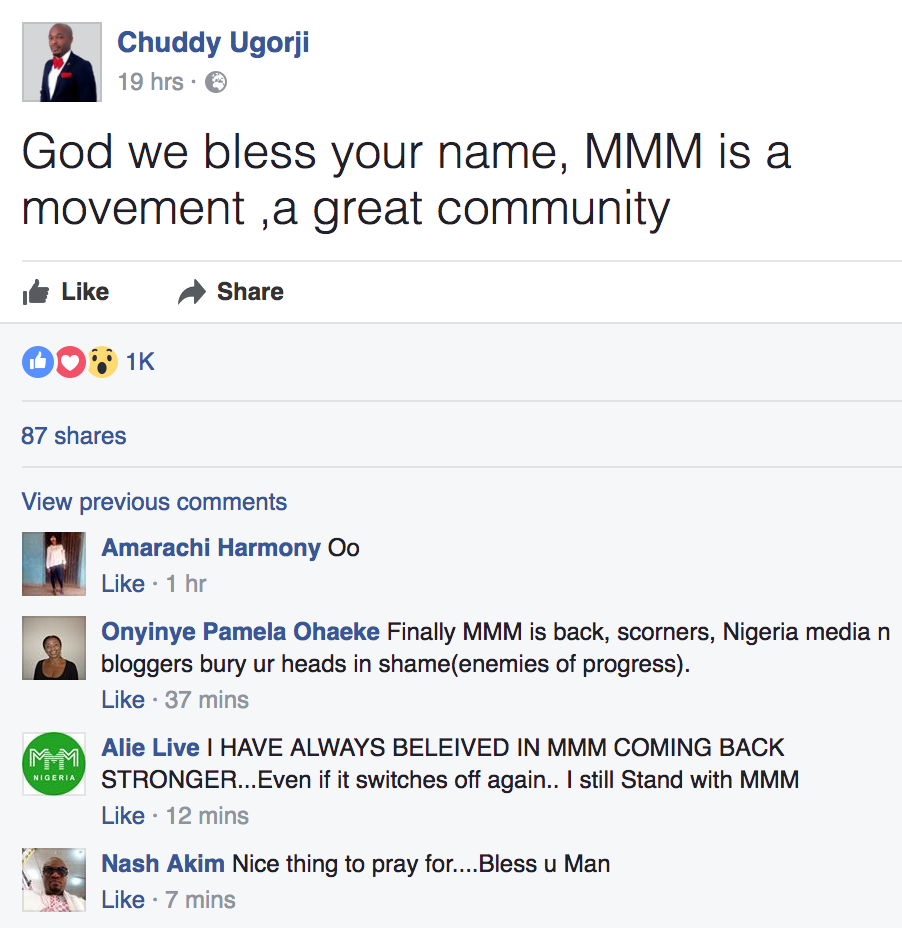 Chuddy Ugorji, leader of MMM in Nigeria is celebrating its partial return on his Facebook page. Some people can "get help" from the platform, starting from yesterday January 13, a day before they promised – Click here for the news.
His post, "God we bless your name, MMM is a movement, a great community" has over a thousand likes so far and 100 comments.
He also reposted this video below of the MMM guiders celebrating the one year anniversary of the Nigerian chapter in November 2016 and said –
"MMM ONWARD EVER ,OLUWA PROVE THEM WRONG ,THAT'S THE SPIRIT"
Watch!