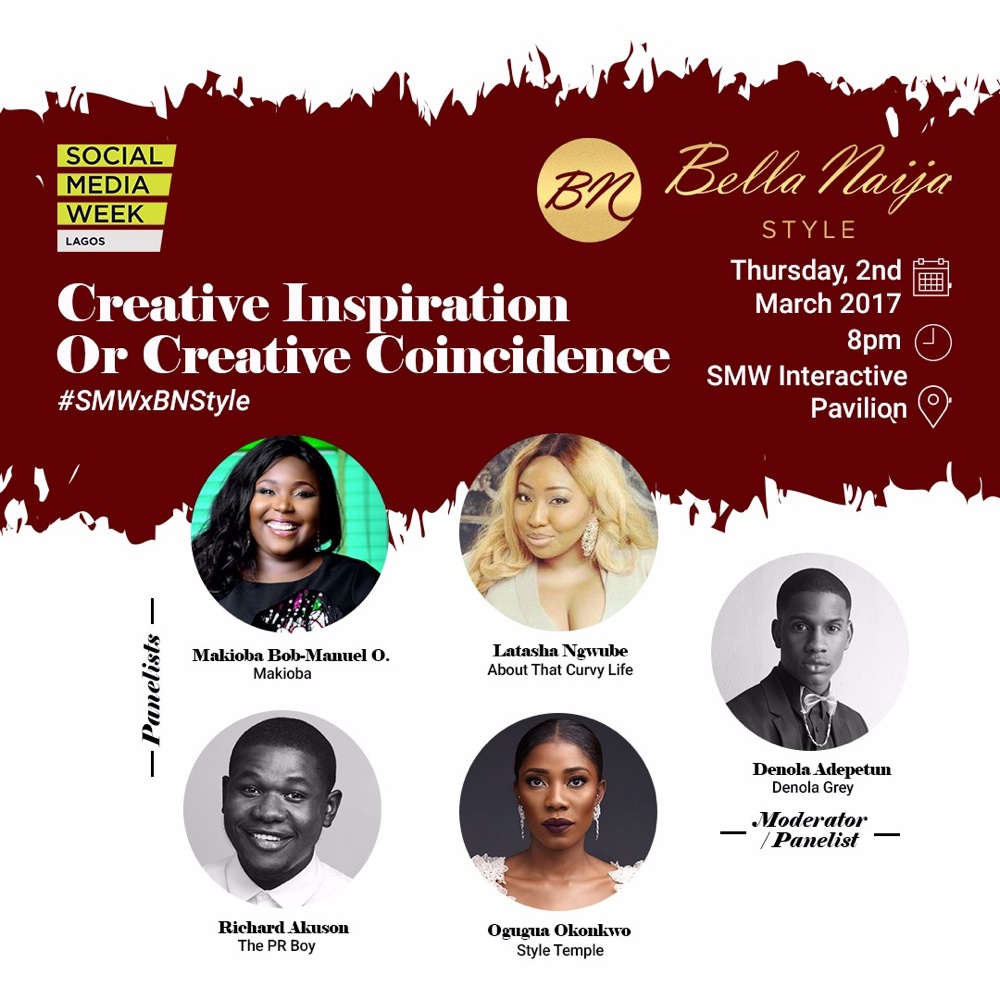 Social Media Week Lagos 2017 started this week and on Thursday the 2nd of March, BellaNaija Style will be hosting 4 fashion related panels for the #SHOPAFRICA Speakeasy at the SMW Interactive Pavilion.
The third panel at 8 pm is on the topic of; Creative Inspiration or Creative Coincidence.
This panel is sure to be an interesting one on the topic of copying in fashion. A lot of designers have been accused of copying designs from their industry colleagues. Is it an excusable act? Can designers be protected from such things? Or is there just nothing new under the sun? What do you think?
See the panelist profiles below.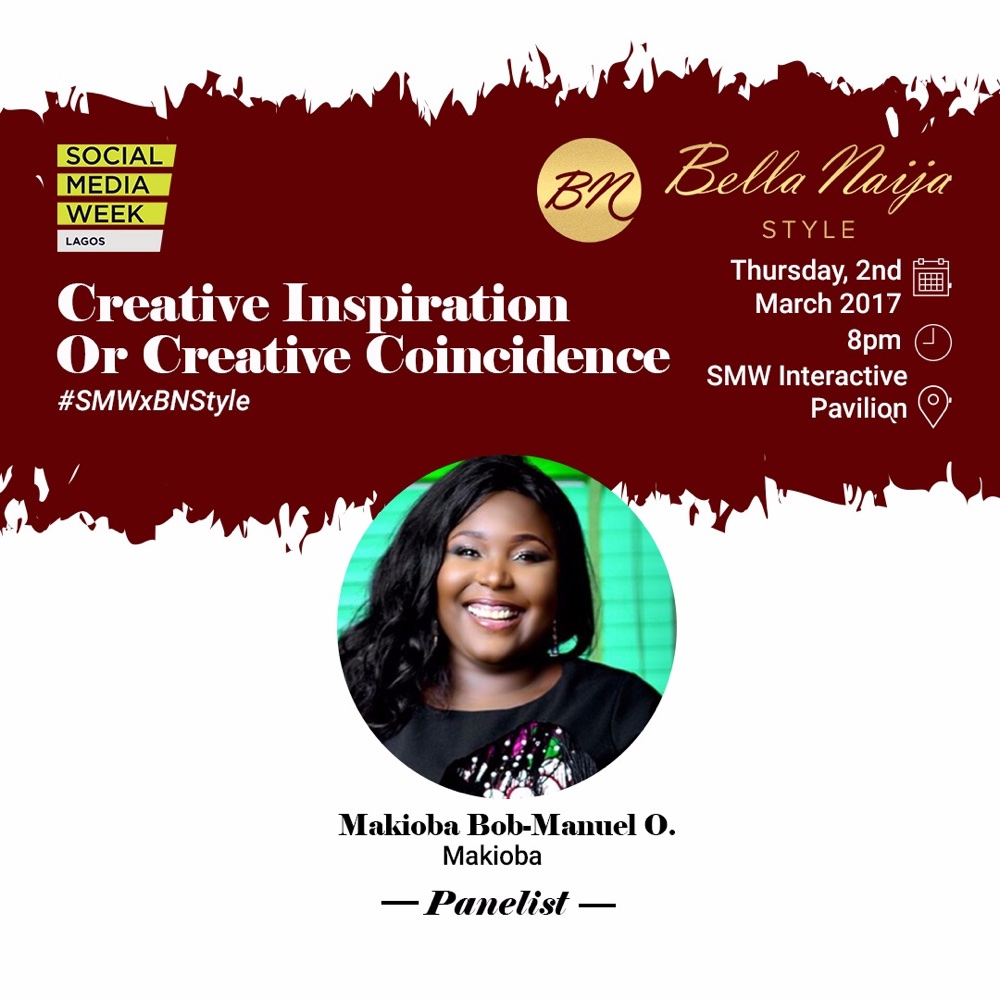 Makioba Bob-Manuel Olugbile – Makioba is a plus-sized womenswear designer with a commendable fanbase in the plus sized market. She has also showcased her designs on the Lagos Fashion and Design Week runway.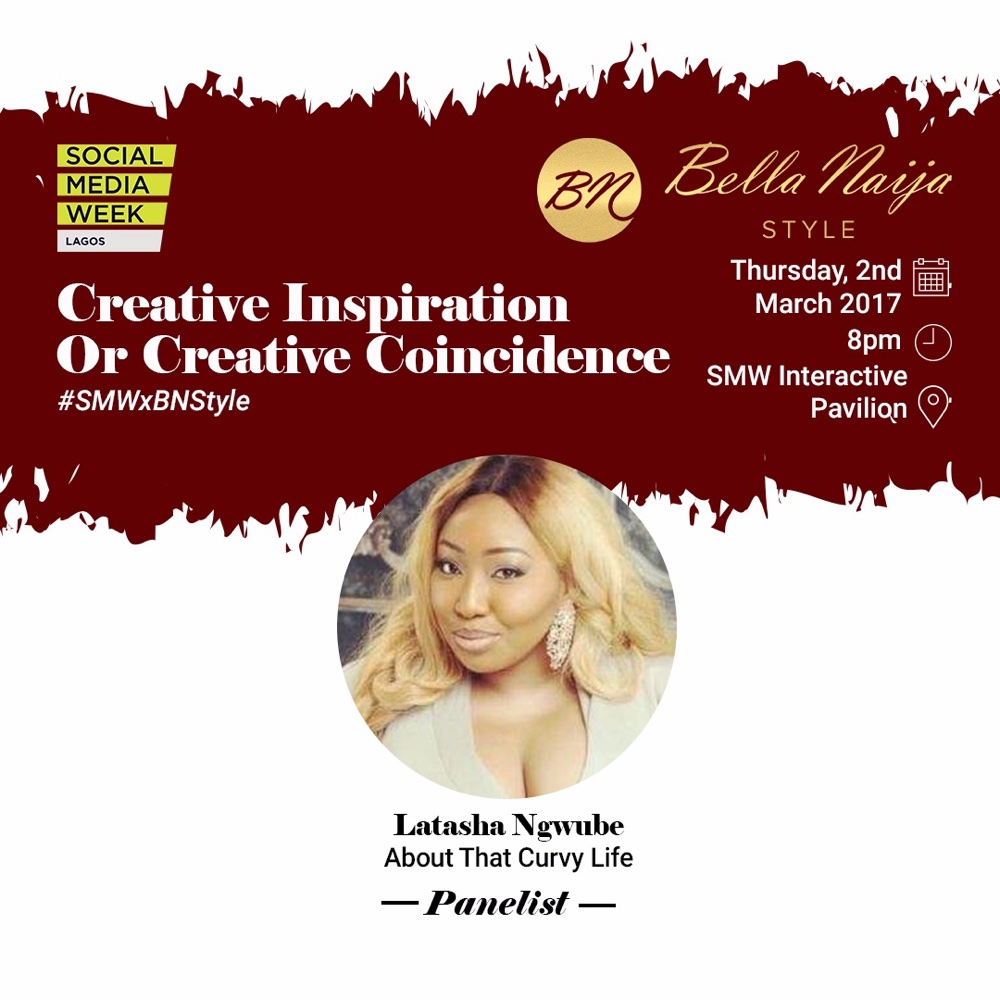 Latasha Ngwube – Latasha the Founder of About That Curvy Life and a contributing editor at Vanguard Allure Magazine. She staged the first plus size showcase as Lagos Fashion and Design Week in 2016.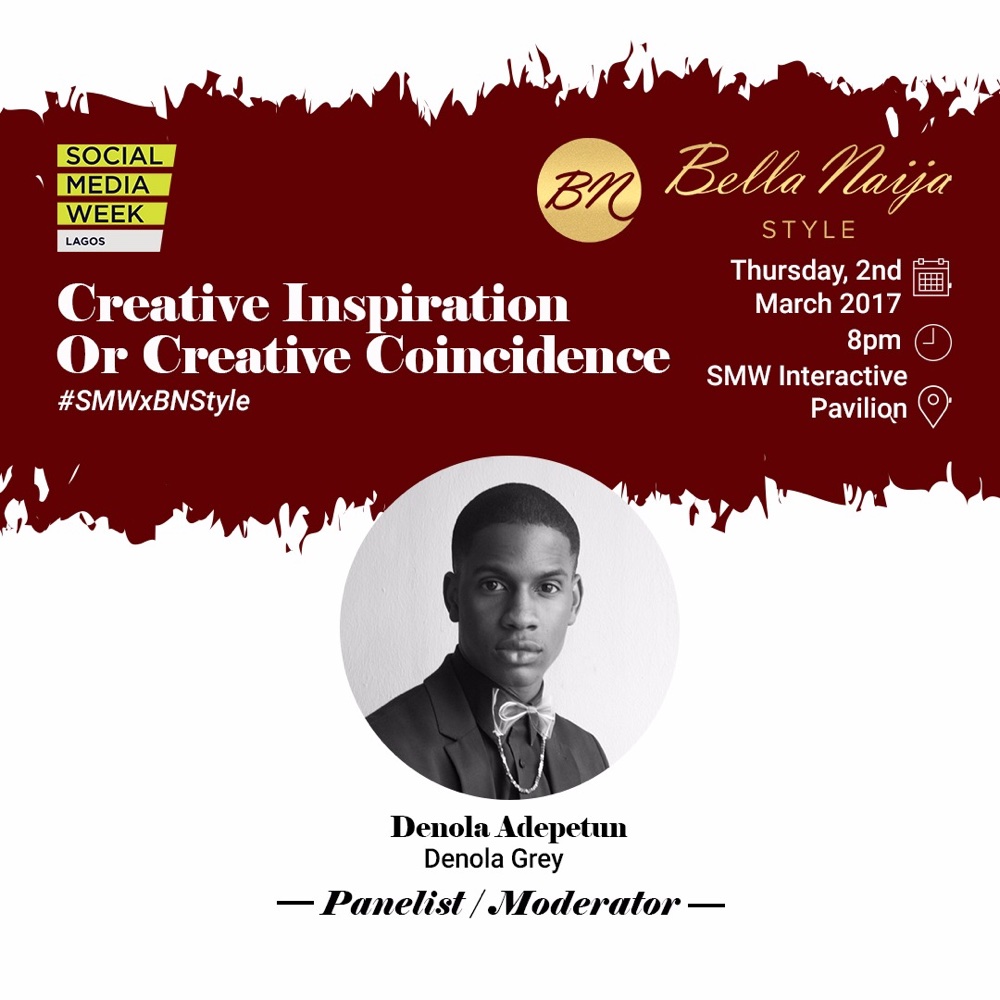 Denola Adepetun – Denola Grey is a Media Presenter on EbonyLifeTV's EL NOW, Freelance Fashion Writer at Denola Grey, Fashion Consultant Style blogger and Digital Influencer with a following across Africa.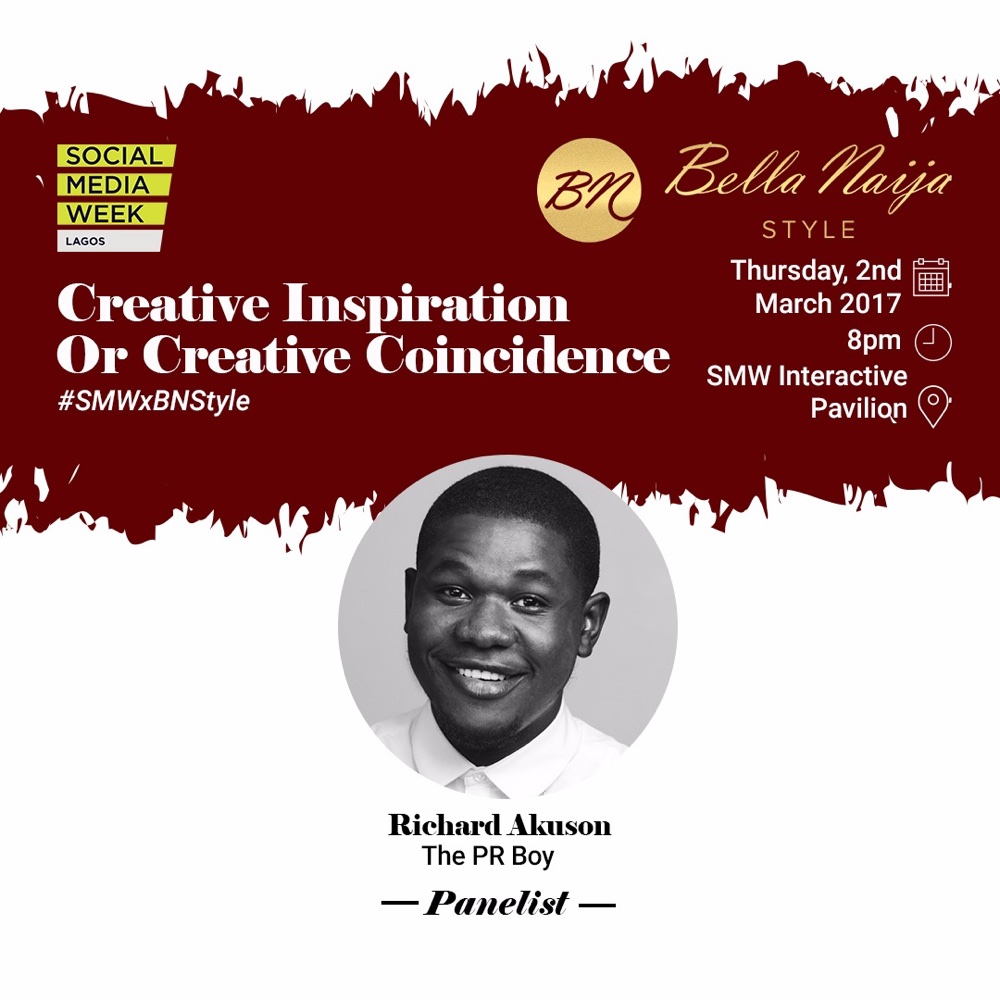 Richard Akuson – Richard is a former fashion journalist at BellaNaija, Marie Claire and Cosmopolitan NG. Richard is currently the founder and lead publicist at The PR Boy.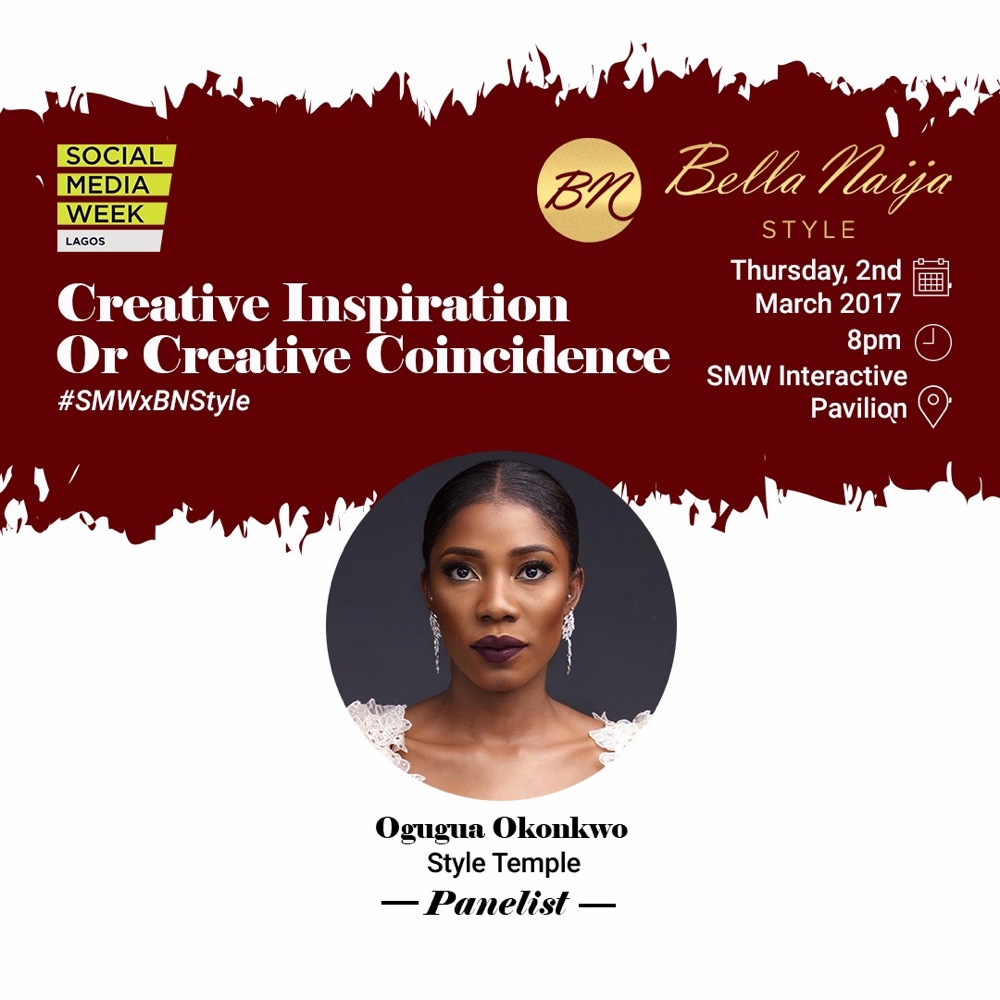 Ogugua Okonkwo – Ogugua Okonkwo is the founder and designer at Style Temple, a leading contemporary womenswear brand with a signature aesthetic of clean lines, complex cuts, and impeccable finishing.
Click here to register and join us this Thursday!