BN Community Centre: Let's Help Mary Save Her Hand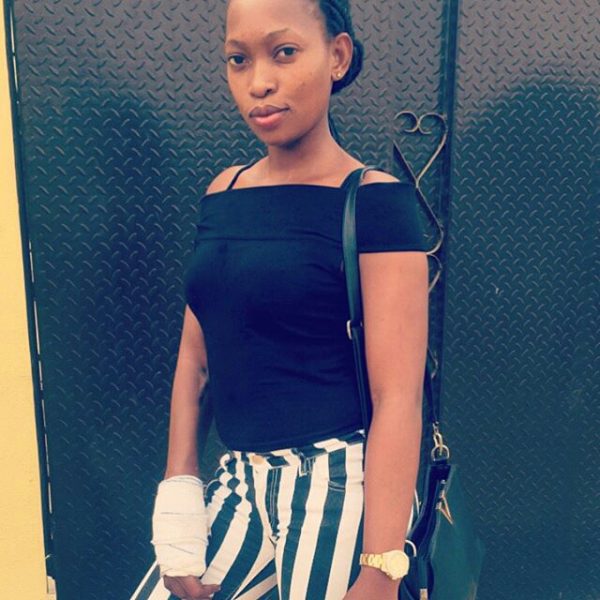 If you've ever had a health-related issue in Nigeria, then you will probably understand that it is extremely difficult to fund your treatment and navigate the healthcare system.
In view of this, BellaNaija launched the BN Community Centre. This online platform will feature "calls for help" as submitted to us. This includes information, photos and account numbers.
***
Mary Michael has been diagnosed with arteries and veins malformation (AVM) of the hand that is ulcerated.
She has gingrane after three surgeries in Nigeria, making her lose two of her fingers.
The doctors strongly recommend a below elbow malformation as a trial to stop the malformation from spreading to other parts of the body.
In all she needs Five Million, Six Hundred Thousand Naira to afford her go for this surgery.
Thankfully, kind hearted people have supported and she has been able to raise Three Million, One Hundred Thousand Naira.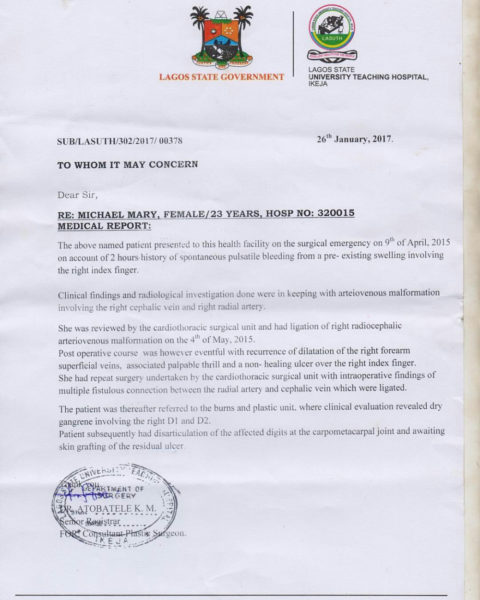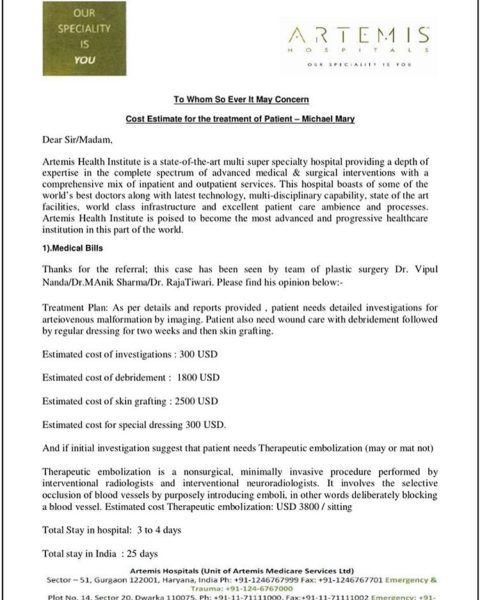 Right now she needs Two Million, Five Hundred Thousand Naira urgently so that she can go to India to remove the malformation totally and get a plastic surgery.
She needs that surgery to avoid it from reocurring and also to treat the ulcerated wound.
Apart from losing her hand, AVM can be life threatening as it tends to bleed often and comes with intense pains.
This case has been fact checked and efforts are made post funding to ensure that funds are deployed for the right purpose.
Please, every donation goes a long way.
To make your donations, kindly click HERE
Maryann Chimobi Michael
GTBank
Account number: 0141888861
***
We, at BellaNaija, encourage you to give if you can. However, please ensure you perform independent verification prior to donating any funds.