It was a rainy Wednesday morning when I woke up contemplating whether or not to attend the day's event at St. Anthony's College, Oxford. I like to think I am no longer a stranger here to the BN community as I have written some articles on this platform. But for formalities, my name is Busola, and I am a Fellow at The University of Oxford.
The AFRISOC society of The University of Oxford and The Nigerian Community of Oxford hosted a joint event of the visit of Ooni of Ile -Ife, His majesty Adeyeye Enitan Ogunwusi at the Nissan Lecture Theatre of St Anthony's College.
As a daughter of Ile- Ife, it would be really rude for me not to show up when our king is in town… right? So, I talked myself out of the thousand and one reasons not to attend, and headed to St. Anthony's College and I didn't regret it.
I arrived at St Anthony's just in time the lecture was scheduled to start; but, who am I kidding? Nigerian time! One hour later, the symposuim began with a conversation with two distinguished guests from The Nigerian High Commission U.K.
I found the conversation very interesting. If there is one thing all Nigerians in the diaspora will converge on, it will be the state of affairs of The Nigerian High Commission. The Educational and Welfare representative of the Nigerian High Commision chaired the discussion, and he answered all the questions relating to the Nigerian High Commission from the audience.
In this discussion, he made some interesting revelations about how The Nigerian High Commission has about 60,000 passports in waiting, equivalent to a three-month back log. He urged Nigerians to give at least 3 months processing time between the order of their passports and receipt. According to him, this delay is due to the unavailability of passports here in the U.K, as they are being ordered and printed from Malaysia.
At this point, my heart genuinely went out to people who may have some form of emergency to attend in Nigeria while they hold outdated passports 🙁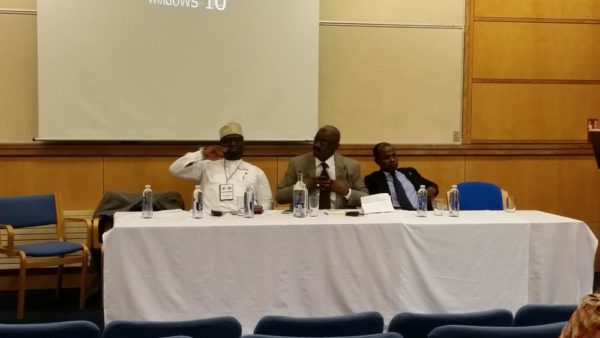 There were several questions and suggestions from the audience, amongst many was a suggestion to increase the validity of the Nigerian passport from 5-10 years. Another person further suggested that The Nigerian High Commission should embrace and maximise the use of social media to disseminate crucial information to Nigerians. And a very impressive one, was a suggestion to commission printing of passport booklets to a printing press in Nigeria. It is very disturbing to find out that even Nigerian passports are being imported into Nigeria, yet we have complaints of unemployment and degenerating economy.
There were hints on the consideration of sub-offices around the U.K so that people who live outside London can have increased accessibility. However, I will add a disclaimer here that this statement should not be taken as a fact as it may or may not materialise.
The question and answer session lasted for two hours and in closing, the chairman urged Nigerians to 'adapt' and not 'adopt' the alternative lifestyle here in U.K. He mentioned that the family unit here in the U.K is being threatened, and if we do not fix it, most of the consular issues and complaints cannot be resolved.
The session ended and there was a recess. Did I mention that at this point the King hadn't arrived yet? He had other engagements around Oxford. However, the recess was a good time to talk to people and make new friends, and guess what? Fried Rice showed up at the venue too. What is a Nigerian gathering without food? May we not see that kind of evil in our lives… Amen.
Elizabeth was the first friend I made. She is a second year student of History and Politics from Pembrooke College, Oxford.


Then we met Tunrayo, who is a D.Phil student in Theoretical Physics from St. John's College. She is a living representative of Moremi, who is a Dental Surgery student from The University of Ibadan. She shared a narrative of Moremi's history; the fight for her people and her marriage to the King of Ile-Ife.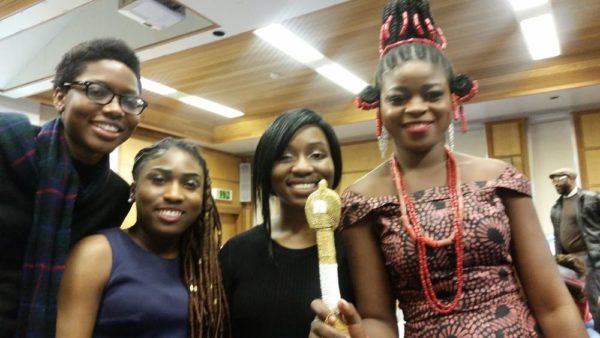 Initially, the plan was to recess for about 20 minutes before the arrival of the King. Alas, 20 minutes turned into 2 hours. Well, Nigerian time is the main culprit here o!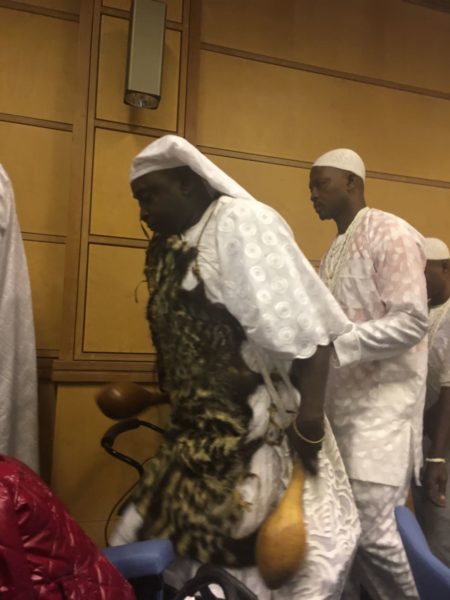 Finally, the Ooni of Ife His majesty, Adeyeye Enitan Ogunwusi arrived and his entry was epic! This was 'legit' Nollywood in reality. Allow me to say I am a big fan of those 'online yoruba movies', so I have seen royalty as portrayed by the movies. However, to see it live, was kind of a big deal.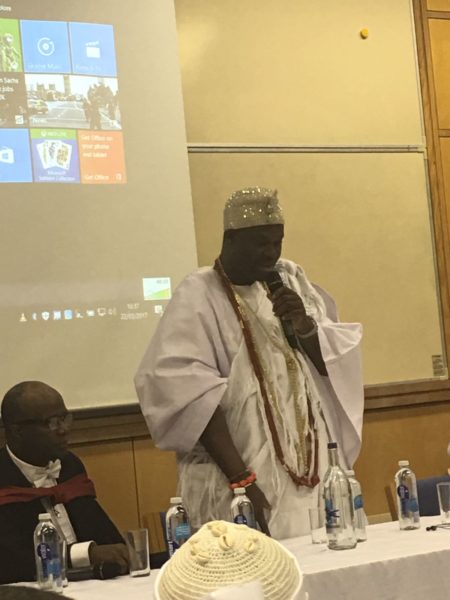 The Ooni showed up with an entourage of well over 20 people, sorry guys I didn't count. There were percussions, praises and songs to the King in the background. As the King moved towards his seat, he was surrounded by four other men in white Agbada who acted as a kind of covering around him. Tunrayo whispered in my ears it is probably forbidden to see the King take a seat. Very interesting!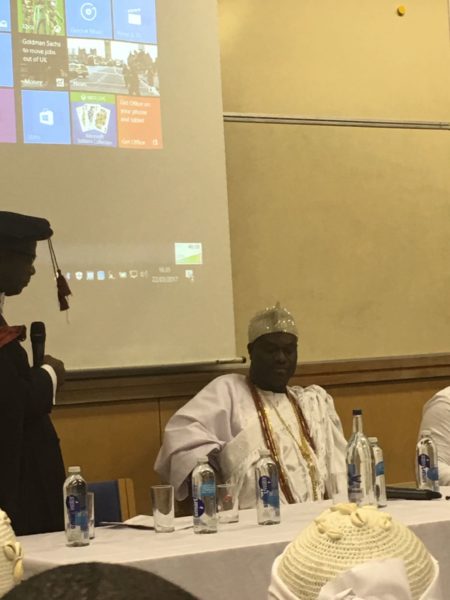 The opening remark was delivered by Professor Imafidon, who is a Professor of Mathematics here at The University of Oxford. In attendance was also the former INEC chairman, Professor Jega who was tremendously praised by the King for his grand achievements.
The Ooni of Ife urged us to take pride in our heritage, our culture and tradition, as a lack of identity may cause feelings of inadequacy. He also mentioned how he was shown artefacts of the Yoruba culture at the Ashmolean Museum of Oxford earlier in the day.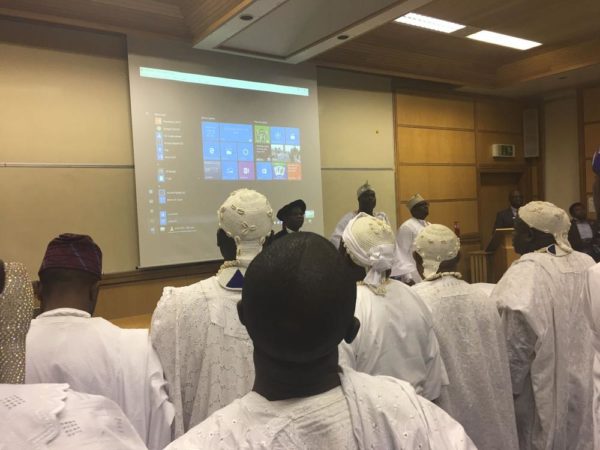 All in all, it was a privilege to be a part of the history being made, this time and moment in Oxford. I am an advocate of history and culture as a tool for learning and engagement and indeed, I learnt a little bit more about my home town Ile-Ife.