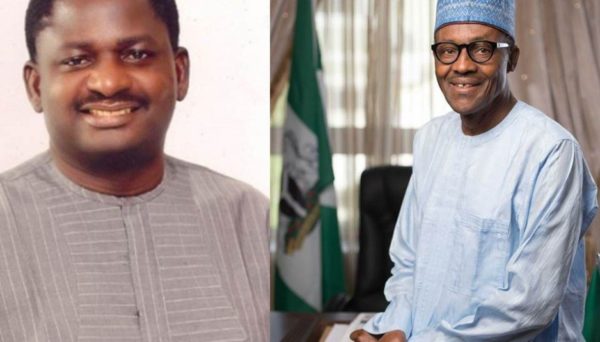 This week, in Douglas' imagination, Femi Adesina, spokesperson to the President takes over from Vice President Osinbajo, but this time filing a special noisemaker / status report…
***
Good Day Mr. President,
Or might I call you Father of the Nation? I want to express my sincere gratitude for calling me last week after one month, despite your busy medical schedule. It is an act of great honour and an exemplary leadership that a leader calls his subjects. I am really thankful.
I am taking over reporting on this week's noisemakers, because Vice President Osinbajo has been very busy and also for other reasons I will reveal later.
I would also like to commemorate the occasion of 40 days you have been away. This is indeed worth celebrating. Like Jesus faced challenges in the desert for 40 days and triumphed, so have you.
You are indeed the chosen one to lead this country sir.
This week's noisemakers are as follows:
Yemi Osinbajo's Efficiency Coup
There are rumours all around the polity sir that Mr. Vice President is working too hard, delivering results too fast. Some people are even saying he's doing a better job than you. Such wicked, devilish lies! Mr. VP is not helping matters either. He is flying to the Niger Delta, speaking to them, promising things. If you recall, sir, during the election, our lowest votes came from that region. So why are we even helping them?
Also, he is going about unhealthily raising the expectations of Nigerians who will later blame you for not keeping to his lofty promises. Please sir, I would advise that he be called to order.
Tinubu, Another Coup in the Making
There are also rumours sir, that our strongest supporter once upon a time may be mounting a bid to challenge you in the 2019 elections. Of course, this is treason of the highest order. I think Baba Bourdillion is taking too closely to heart lines from your inauguration speech when you said you belong to everyone and belong to no one. I would suggest that we quickly placate him with a few hundred contracts, probably from the Ministry of Works & Housing, Power, Finance, Petroleum Resources; that way he can have a wider reach than his current Lagos Enterprise PLC.
'Inspiration' Importation at the AMVCAs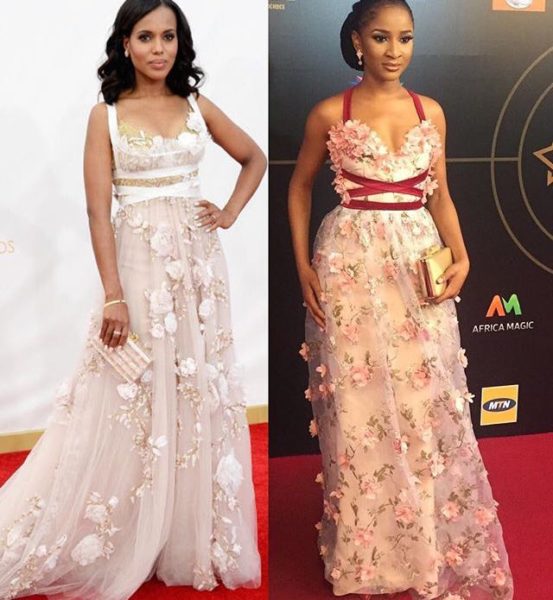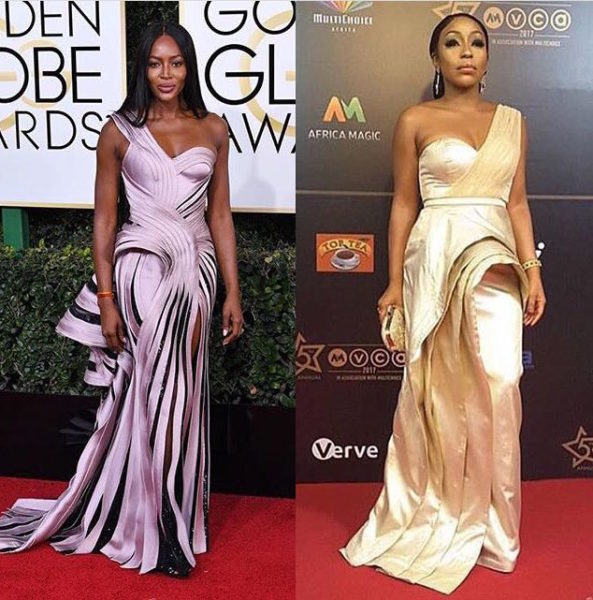 This one is a good report sir. The Ministry of Arts and Culture salutes the efforts of our Nigerian creatives. This past weekend, Nigerian designers showed their mettle by reproducing the designs of their foreign counterparts with clever alterations that made the real thing not even look just as good! The creatives are taking advantage of our lack of a textile industry and importing inspiration for Nigerian consumption.
Abike Dabiri & Omojuwa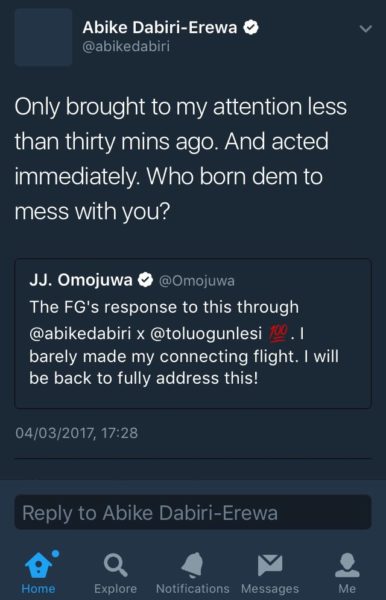 This week our resident noisemaker blogger was detained by the South African authorities while on his way to a speaking engagement. His release was swiftly secured by our Senior Special Assistant on Foreign Affairs, Abike Dabiri and she expressed her intentions in a tweet. It is highly disappointing that a member of the administration will come to the aid of a man who criticizes and opposes our policies so much. Nigerians abroad who championed our change movement are currently suffering xenophobic attacks in the same South Africa. We need to caution Ms. Dabiri to be more discerning in who she assists.
Special Status Report: Economic Regeneration Plan Working Out With Ponzi Scheme
I am happy to report sir, that we are winning the war against the recession! We have created a room for Ponzi schemes to thrive and Nigerians are investing their life savings, pensions, inheritances in them. From MMM to Twinkas, the economy has received a spectacular boost with money flowing from left to right. No one can complain anymore sir that we are not working. Gone are the days when you have to work 9 hours and wait for a pay check at the end of the month!
That's all there is to report at the moment, Mr. President. I will continue to monitor the polity and report noisemakers and threats to the Presidency. It's the least I can do as your able disciple.
As Jesus rewarded his men with catches of fish, I hope you will reward me too, sir.
Goodby£