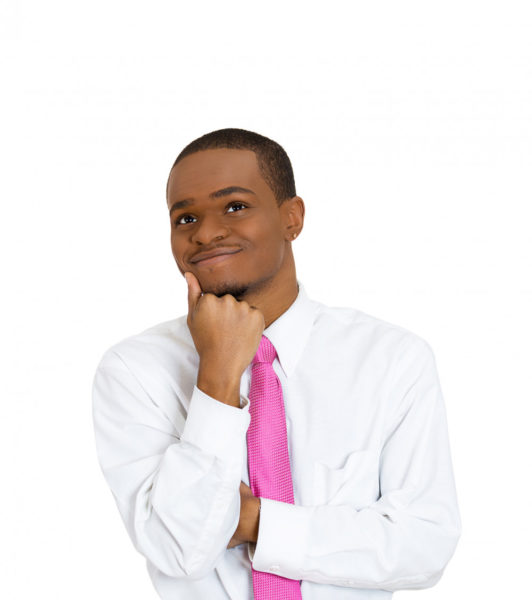 My dad went into ministry as a priest in the Anglican Order in the year 2001. Prior to this year, I had lived my life in relative normalcy; I had childhood friends, wonderful and not-so-wonderful neighbours, well-established daily rituals and that one friend that everybody else had a crush on.
All was good – I had friends that I was going to make memories with and keep for a lifetime – or so I thought. Fast forward to today, fifteen years later, I feel like I will need a map of Nigeria to be able to effectively convey my life story to any audience.
Over the years, I have gleaned critical life lessons from my experiences and those of some people I have come across, and I would love to share them with you.
Lifetime friends do not always come at the start of your life
Some twenty odd years ago, I had some really close friends. We played football, hide and seek, tempe, etc together.
But as is common in most people's story, we grew up and quickly discovered that we were not as alike and compatible as we thought we were. Moreover, my family's move to another state did not help the situation any.
However, since my late teenage years (senior secondary school) until today, I have made some friends that I am sure I will have for a lifetime. Why? Because we share the same dreams and have the same goals, we laugh at the same kinds of joke among other things. My most recent lifetime friend came as recently as two years ago while I was doing my NYSC in the FCT.
A bad situation is not necessarily a bad thing
In my fourth year in school, a friend of mine was kidnapped on her way home from my house.
However, none of us at school suspected anything until she did not show up for her exams two days later. On the third day, we got information of the kidnapping. Worse still, her brother who had never really liked me, made sure that everyone knew where she was last seen – my house. Mehn, e be me like say make ground open just chop me.
As if that was not enough, her brother and I were forced to put our differences aside and work together. We followed up on the police, collected monies from students who decided to raise some of the ransom money and we were both present to receive her back from the kidnappers.
Guess what? The experience brought us closer. He is now one of my lifetime friends.
Good things do come easy… atimes
This one happened to a friend I made in the third Church my Dad was posted to about six years ago. Sometime in 2012, he was standing in line at a supermarket to pay for a few items he had just purchased. The woman who was being attended to was fumbling around in her purse, and muttering under her breath. The people behind her were beginning to complain because she was holding up the line.
My friend was in a hurry so he walked to the front of the line to see what all the fuss was about. The woman had over budgeted, did not have enough money to pay and yet was refusing to return some of the items.
See my broke guy o, he had to be the gentleman and fork out 4600 naira that fateful afternoon; 4100 to complete the lady's pay and 500 to pay for his own items. He came to Church that evening looking depressed.
"Guy na only shaving stick and short bread I go buy o. Which kin wahala be this sef!"he complained.
One Sunday, about a month later, an elderly woman came up to give a testimony and talked about how God had saved her from embarrassment by sending someone to settle her debt while she was hurrying to catch her evening flight to Lagos.
One thing led to another, and today, four years on, my friend works for FAAN and makes good money all thanks to "Madam Testimony's" connections.
Not all good things come to an end
The church we had just been posted to had the perfect location. It was a walk-able distance from the market, my school and my bank. Also, I had just started trying my hand at writing and the conditions could not have been more perfect.
NEPA (as the older ones among us remember it) was uncharacteristically generous, and we had a reliable generator for the times when they were not. What's more, the assistant priest was a top ranking NEPA official, which means that we had almost no problems with NEPA and their wahala.
So what went wrong? My Dad was transferred to another parish just 9 months after our arrival. I fell into depression. "All good things really do come to an end", I thought and I would have been right, except this story was still being written.
Fast forward to two weeks ago, my Dad was moved yet again to another parish and guess who the assistant priest was? Uncle NEPA official!
So this good thing did not come to an end, it just went on break.
Maximize relationships to avoid regrets
I lost a friend. This happened in my fourth year in school. Fate or coincidence brought us together repeatedly. Whenever we were given projects to work on we always found ourselves in the same group.
We all left school shortly after for the customary industrial training (IT) and that was the last time we saw each other. A few months later, I was informed that he had died just the night before, and it was the gruesome kind of death. I remember looking at his body at his burial ceremony, still in shock as to how quickly life can be taken from us.
My mind wandered back to the numerous times he had come over to my place whenever we were working on something together. I remembered how he always remembered my birthday every year. I had never once gone to his house. I never even knew where he lived. First time I visited was when he was being laid to rest.
I beat myself up for months after that as I continued to wonder what kind of relationship we would have had if I had put in just a little bit of effort. I swore to myself never to let opportunities like that pass me by again.
While I can say that these lessons have made me a better man, I still slip up sometimes, but I never give up. The saying goes that "experience is the best teacher", well, here is to our learning. We have all picked up valuable lessons in our life's journey. What lesson shaped you the most? Let us know what it was and let the discussion begin.
Photo Credit: Atholpady | Dreamstime.com