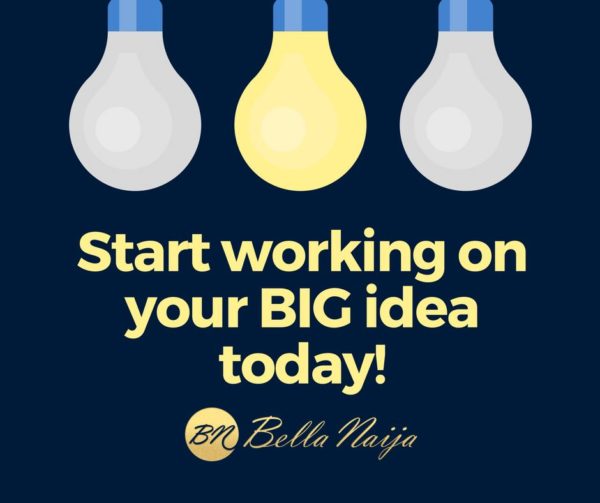 Hello BellaNaijarians!
How is the new week going?
This is just a reminder that the only difference between successful people and others is action.
Ideas are now less than a dime a dozen and the ideas that will change the world are the ones that are worked on.
Go ahead and bring those ideas to reality.
Cheers!