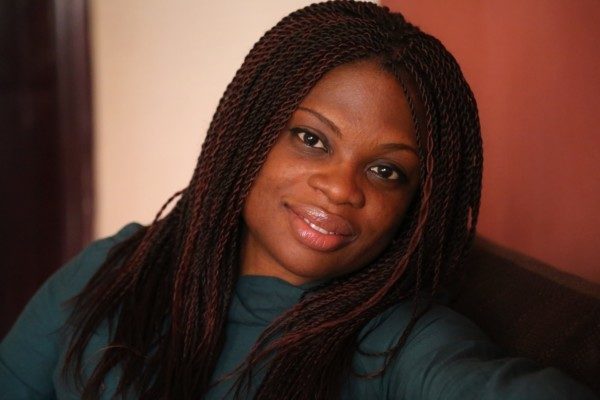 "Don't talk to strangers!" they would tell us and we would nod in triplicate, pretending to understand the very gravity of the situation. But our twinkling eyes betrayed excitement at the fact that our fragile child shoulders were bearing such a huge responsibility. And the few times they let us out all by ourselves, we tried really hard to be responsible. At home, we were free to be carefree again and so, we hung up the cloak of responsibility.
Because we were children, we came with a ready-made-trust-switch. We were children, we had not learned how not to smile back at a friendly stranger. We were children, we had not learned how not to stop and respond to a "How are you?" thrown our way by a total stranger. We were children, our curiosity was unharnessed and without restraint. We were children unable to recognize the dangers lurking outside and the evil waiting within. We were children, we needed the adults in our lives to be like Voltron, ready and able to defend our universe but they failed us.
Several years ago, Samuel Nathaniel raped a 5 year old child; she sustained serious injuries in her privates and was taken to hospital where her parents spent one hundred and fifty thousand, two hundred naira on treatment. Babangida Hassan, then a Judge at a Gwagwalada Upper Area Court sentenced him to one year in prison with an option of a forty thousand naira fine. In addition, he ordered that Nathaniel should leave the vicinity where the incident occurred and should also sign an undertaking to that effect. Samuel Nathaniel is a confessed sex offender who got off with a slap on the wrist. Question: Are there any records that officially identify him as one? If I was a prospective employer or a father investigating him, can I find his name listed in a sex offender's register in Nigeria? Is there anything like that? How safe are the minors in the neighborhood he moved to?
Nuhu Musa abducted a 12 year old boy. He raped him repeatedly for two weeks until a neighbor who noticed raised an alarm. The police came, Musa was arrested and the victim was taken to the hospital. A Kontagora Magistrate's Court found Musa guilty of kidnap and rape of a minor and sentenced him to one month in prison and a thirty thousand naira fine. This sentence appeared appropriate to the Niger State police until the boy died.
Question: If the boy had not died, would Musa have walked free after his negligible sentence? Whatever happened to the senate approved 14 year jail term for sexual offences?
The case above happened in 2012 and the one below, happened in March this year. Between the two, I dare say that there have been a million other, reported and unreported cases. According to the Cece Yara Foundation, every afternoon, no less than 10,000 girls and five thousand boys in Nigeria, experience sexual violence. I don't know about you but these numbers scare me and I cannot but ask, 'Has it always been like this? Has the internet helped bring to the fore what was kept hidden? Or do we have a child sexual abuse epidemic on our hands?'
I think it is a sad society when men turn minors into objects of desire. I think it is a sad society when fathers become sexual predators and turn their sons and daughters into prey. I think it is a sad society when children can no longer find a safe place within and outside their homes. I think it is a sad society when pedophiles are allowed to roam free while their victims are left to grow up forever damaged. I think it is a sad society when we turn our backs and pretend that nothing is happening, that nothing is wrong. I think it is a sad society when we pretend not to hear the voice of the Nigerian child crying for help.
But it doesn't have to be this way. We don't have to stay silent, we have a voice and we can choose to speak. The 2017 world theme for Sexual Violence Awareness in this month of April is 'Engaging New Voices' and you can help end the culture of silence by speaking up from where you are. In the words of William Faulkner, "Never be afraid to raise your voice for honesty and truth and compassion, against injustice and lying and greed. If people all over the world would do this, it would change the earth."
So, if you are in Lagos, please join StopS-CAN on the 22nd of April at the Freedom Park, Lagos Island as they walk to stop child sexual abuse.
…and if you're a survivor, step forward, talk about that 'dirty little secret' and watch it lose its power forever. Share your truth and let others know they are not alone.