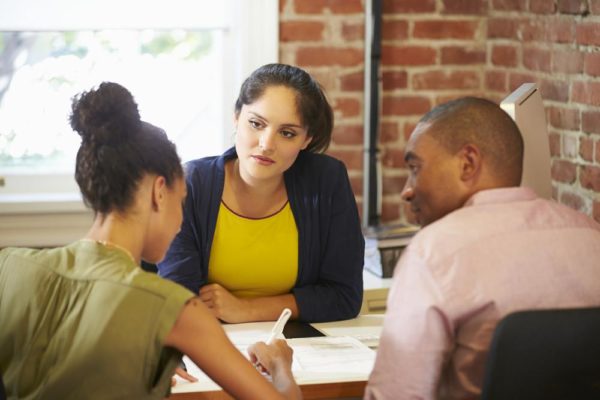 Exhibit 1:
Phillip meets Irene at a wedding; he gets the information that she is a doctor from the US visiting for Christmas and he immediately imagines how fabulous life would be with her resources and connections abroad.
Although a retired Yahoo boy, old habits die hard. He knows he is handsome and has the swag. Luckily, he isn't doing too badly financially either. His job does not pay much, but the title is quite fancy and he has enough cash on the side to play the game.
He introduces himself to Irene and they exchange numbers. Irene is in her early 30s. Her friends are all married. There are very few single Nigerian men in the US, and she had never gotten attention from anyone as handsome as Phillip. Although her family warns her against this man and she has her suspicions too, she kicks off a relationship with him. He couldn't be out to scam her. She is Nigerian like him, only she is also a citizen of the US.
Before long, Phillip tells her he loves her and shares his vision of furthering his studies abroad. He does not want to spook her by suggesting he moves in with her abroad and gets married to her. He even refuses to collect any money from her and insists on paying for the first part his tuition on his own.
Phillip's plan is to travel to the US, get married to the lady, get her pregnant so that she is persuaded to make investments in their name; that way, she cannot divorce him and leave him dry. He would be married to her and live the kind of life he wanted anyway. He would not have to give up his womanizing way.
Phillip applies to any random school in the US. The idea is to just cross over. Irene is too obsessed with him to think straight. Luckily, Phillip's visa is approved. He moves to the US. He spends the first few weeks with Irene before heading to his campus. He proposes to her before he starts his schooling too. Before long she is giving him pocket money and supporting him with the hope that she is investing in the bone of her bones. They come back to Nigeria a year later to hold their traditional wedding. Irene feels safe spending her money on everything because, well, he is still a student.
While in Nigeria for the wedding, Phillip reconnects with his ex-girlfriend who he now realises is his soul mate. He promises to bring her over to the US too. After the wedding, he travels back to the US with Irene. Phillip applies for a green card. Things are no longer the same. He starts to cheat on her just to spite her. Everything about Irene irritates him. Even her pregnancy does not sway him. He starts to abuse her both verbally and physically. The minute the green card is processed, he asks for a divorce. Meanwhile, his ex is finally in the US and also with child. Irene finally realises she has been scammed but is too ashamed to report to the authorities.
Exhibit 2:
Bertram, a white German meets Nigerian girl, Lola, on a dating site. He falls in love with her very quickly. She tells him about her life and how difficult it is for her in Nigeria. He sends her money and after a while, she insists that he visits her in Nigeria.
Upon visiting Nigeria, he marries her at the Apapa marriage registry in Lagos. All through his stay in Nigeria, he never meets her family or siblings. They spend all their time at his hotel. He leaves after 2 weeks and files a petition for her to move to Germany as his wife. After a rigorous process, she is granted a visa and she heads to Germany. Bertram is excited to finally welcome his wife to his homeland. He waits to pick her from the airport. Her flight is announced but she still doesn't show up. After about two hours of waiting, he goes to the airline's booth. He confirms that she was actually aboard the flight and certainly arrived Germany – only, she was missing.
He is not willing to accept the fact that Lola had pulled a fast one on him. He tries to get the police involved for a search. He insists she's been kidnapped. The police start the search. A week later, he gets an email from Lola apologising for the scam and explaining that her real husband was a Nigerian in Germany hustling and she had been looking for a way to reunite with him. She wishes him good luck with his life. Bertram not only loses about 15000 euros in total on Lola, he has his heart broken.
***
The two scenarios above are actually mild cases of Nigerians pulling love and marriage cons on foreigners for green cards and citizenship. It is amazing how so many stories have been reported over the years, yet, people still fall victim to this kind of scam. Even the Nigerian baes who scam, no longer want to spend money on sham marriages where they pay a foreigner to marry them for citizenship. They want it all free, even if it is all to the detriment of the other party.
Some people have actually argued that the Nigerians dumping their "oyibo" spouses, to get freedom is not necessarily a scam. It could be the normal consequence of a bad marriage. This argument is based on the belief that people change after marriage and sometimes fall out of love. They make promises during the honeymoon stage of their relationships or courtship, but when the reality of life sets in, their real character starts to surface. But, Why did the Bae have to wait till after the green card was sorted to fall out of love? Why did they wait to gain entrance into the foreign country before they realised their foreign spouse who gave them the best opportunity they ever had, was super irritating?
On the other hand, a few Nigerian men and women who have scammed foreigners and gotten them to agree to marriage have ended up living with the foreigner, even staying married for life. You can literally see of these Nigerian scammers worshipping the very grounds their foreign spouses walk on. In fact, the most baffling are when you find men who were once misogynists, fiercely independent and proud acting soft, sensitive and overly romantic, chasing after their "Oyibo" wives. Such sights make you wonder what initiated the transformation and how their heart and soul was touched.
The truth is that a number of these transformed men have warped mentality that makes them believe that everything white is good and desirable and so must be had! Therefore, "owning" the foreign spouse makes them feel abundantly blessed and grateful.
Of course, Nigerians are not the only ones who engage in this callous game, but it is important that foreigners, who somehow find themselves with a Nigerian Bae, stay sharp and keep their eyes wide open when filing papers.
No Physical Contact, No Travel
If the romance has been completely virtual and you have not seen each other or had any physical contact, please, "hep us to hep you!" DO NOT, under any circumstance, assist them with any travel application. If their excuse is that they want to come and see, and the love is really 'shacking' you too, tell them not to stress themselves and insist on visiting them instead. In the case where you have agreed on marriage, tell them not to bother relocating to your country, you will relocate to theirs.
Instant Love? Run!
If he told you he loves you after a few hours and proposed after a few days. Please dust your shoes and run. Love, no matter how real, can never be that deep or magical. Also, if they kick off a sexual relationship immediately after they first meet you in person, be alarmed. He or she is probably trying to hold you down and turn your brain to mush with the power of what they have between their legs. It could even be some kind of Juju, you never know. Keep yourself and observe them first no matter how your body is 'sweeting' you.
Meet the Family
Have you met their family? How involved are your families? Of course, it is possible that they work with their family members to pull off the scam. Basically, if they hit the jackpot with you, the family will stand to gain from it as well. But then, from the Nigerian point of view, it is not normal for someone to be getting married and not have family members around. Even if they are marrying a witch, a few people will still show for the Jollof rice and Fanta. If he/ she keeps you completely away from their family, it means something extremely suspect is going on. Their plan may be to marry you quietly, get the papers and get divorced quietly without anyone knowing.
Obvious Poverty & Mismatched Financial Status
Is the bae from a poor background? If you have come all the way from Canada to visit your Nigerian bae and the two of you are jumping Moluwe and eating from Mama Iyabo, please, shine your eyes because very soon, OYO(on-your-own)will be your case. You are being scammed. This is not to dissuade the kind love that conquers social status and financial barriers. It is also not to suggest that anyone should not love a person from a 'humble' background. But to be honest, someone from a good or even 'ok' background in Nigeria won't stoop so low to scam you.
Another point flowing from this is, the question of how long before Bae started showing interest in what you do, how much you make and your financial standing? How long also did it take before they started asking you for loans or even upkeeps? Again, ask yourself: who is financing the relationship, the traveling to meet each other, the marriage events, the paper processing, e.t.c.? Are you both carrying the weight or is it all on your shoulder? In the case where you are already married, mysterious spending or "missing" money and constant pressure from the Bae to buy property in your foreign country or overseas that they can lay claim on should there be a divorce, are red flags.
Have you ever fallen victim to a Nigerian Bae's love scam? What were you experience filing papers for them…and what was your reward? Please share in the comment section below.
Photo Credit: Monkey Business Images | Dreamstime.com