I have a friend who's undertaken the long trek from Nigeria to Europe. He describes the journey as a harrowing experience, something he wouldn't wish on his enemy. Unfortunately, even with thousands of stories online about the horrors that happen on these journeys, people still set out every day in search of "greener pastures".
For a large number of people ready to face these horrors, there is an equal amount of unsuspecting folk who are promised jobs abroad and on arrival are forced into modern slavery. Linda, the chief character in Blessing Gbudje's The Road Once Taken is one such individual.
Her story begins with her struggle to gain admission into the university. After five tries at JAMB, she decided to pursue the alternative route of obtaining a diploma. While there, she fails several times because she'd rather not sleep with a lecturer. This leads to her dropping out. She perseveres through several jobs until she gets an invitation from a friend to move to Libya for work purposes. The original plan is to go by air, but her passport mysteriously goes missing halfway to the airport at Kano where she's told her plane is taking off from.
You see where this is going? A lot of the time there are signs showing that these promised jobs and golden lives abroad are a hoax but people still choose to proceed. Before Linda left home it occurred to her that her friend had prepared documents without needing her pictures or biometric details. Linda probably tweeted #Blessed and thought God's hand was on her life. Of course, miracles happen, but I think asides from those who genuinely have no clue that things are horribly wrong—maybe due to limited knowledge—others just choose to ignore the signs.
The story continues with the friend Chioma advising that she continue the journey via road. After a terrifying trek through several towns, Linda arrives in Libya and learns that she has been tapped for prostitution. Turns out that Chioma is a pimp of sorts. Things go downhill as Linda refuses to "work" and what unfolds is a tale taking us through the experiences of many female illegal immigrants.
I like The Road Once Taken because it examines happenings that are usually swept under the rug in Nigeria. From the state of education to the corruption and inappropriate practices happening in schools, we get to peep through the cracks. There are also glaring examples of the decay that has created a society of washed-out people desperate for better environments, one where labor unions don't sit pretty and let employees take laws into their own hands.
Although I understand the story the author wanted to tell, I feel the execution could have been better. Linda's story felt rushed; there was no anchor to drag me down and immerse me in the character's world. Because of the fast pacing, I never really fell in love with her (or any other) character. How does a character resonate and live on in your mind if you don't care about them?
Blessing Gbudje's The Road Once Taken is not my flavor of the month, but if you'd like a fast (62-paged), rollercoaster read about the misadventures of a female immigrant, you can get a copy here from the OkadaBooks store. N150 credit is up for grabs if you sign up using this link!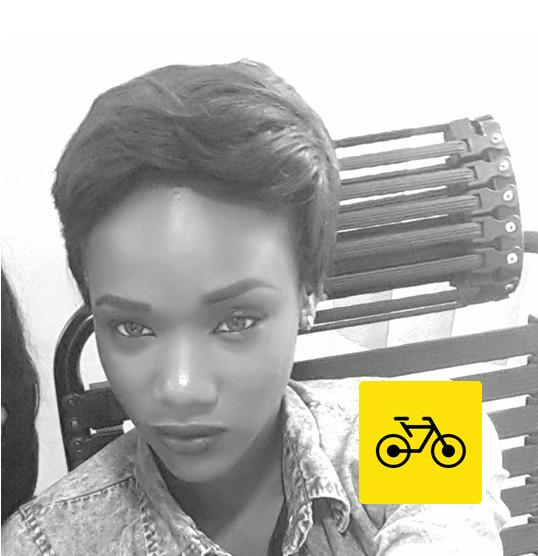 Chiamaka Onu-Okpara is a freelance editor with an absolute love for anything weird. When she isn't wading through punctuation errors, she binge-watches cartoons and writes speculative fiction.
Send her a friend request on Facebook
Email her at [email protected]