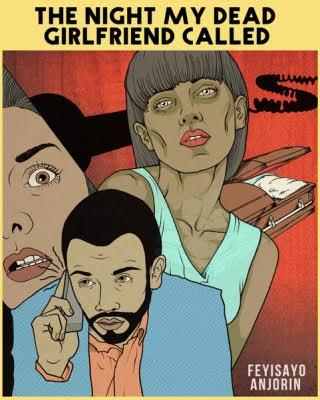 They say the line between sanity and insanity is thin. I don't know who said it though, but it seems in Feyisayo Anjorin's'The Night My Dead Girlfriend Called,' Badoo may find himself crossing that line.
Badoo is a young, ambitious Police Officer, who still receives phone calls from his ex-girlfriend, Sade, several years after her death. As confused and as concerned as Badoo is about the development, he can't help but agree that his dead girlfriend's calls give him very deep and useful information about happenings in the country, and beyond.
On one of their phone call activity, Badoo's mom hears Sade's voice. She is sure Sade is the one speaking. But Badoo is quick to say he is talking with Sade's sister. It sounded like a good excuse at the time, because how on earth would he explain having a conversation with someone they both saw lowered into the ground in a coffin?
Moving on with his life and job, Badoo meets Bunmi; a lady who is determined to explore the chemistry she knows secretly exists between the both of them. But a jealous Sade warns Badoo to stay away from her. His refusal earns Bunmi a surprise call from Sade, the weirdest conversations ever, threat messages, slashed tyres, and much more.
Understanding that this dead girl isn't joking about having her man to herself, Bunmi pulls away from Badoo, for fear of what his ex is capable of.
Baddo confides in his boss about these strange happenings. His boss recommends he goes for psychiatric evaluation, because, hello, who talks to a dead person on the phone?
This book explores various themes, both those we know are happening in our society today, and those we really can't be sure are happening. There is the issue of corruption and the fight to ensure it doesn't end, as it keeps some people feeling important, jealousy between two ladies, only that one among them is dead, and Badoo's visit to a witch doctor to help stop his late girlfriend from connecting with him again.
If you want to know if Badoo stopped receiving calls from his dead girlfriend and if the witch doctor really helped, you need to get a copy of this book from OkadaBooks store and read it. Good news, it costs only N200.
The book is fast-paced, scary, and attention-grabbing. It is a mixture of romance, mystery, and crime. You can read this book in one sitting, but then you will be left mouth agape, wondering 'what in the world?'
I like that the author didn't sit back to deliver the regular African, drama-like book, but pushed his imaginations, giving you a mixture of Nollywood and Hollywood in a Nigerian setting. The book certainly had professional eyes go through it. There are no typos or grammatical errors.
I for one didn't get the ending I was expecting though, and if you've read this book, I would like to read your theories about this in the comment section.
You can get a copy of 'The Night My Dead Girlfriend Called' by Feyisayo Anjorinon OkadaBooks, for only N200. Click here.
**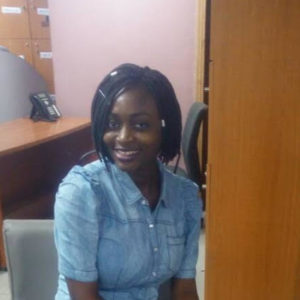 Temilade Adu
is a book lover, budding writer, and an ardent reader, She formerly expresses her deep feelings about her Love for God in writing on 
temiladealade.wordpress.com
. Presently, she interns at OkadaBooks when she isn't delivering top notch customer service at a telecommunications company.