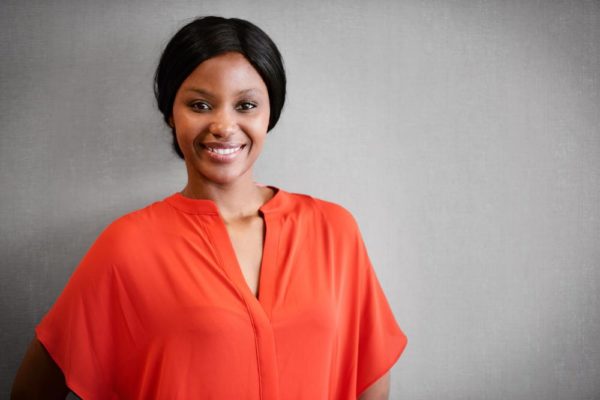 By default, we humans judge by sight. We condemn people to the gallows in the courtrooms of our minds just by looking at them. Some people go as far as undressing other people in their minds with just their eyes. If only the eyes could talk, you would be amazed at the volumes it will publish.
Many people have lost their jobs, contracts, and even once in a lifetime opportunities because they were not pleasant to the eyes of the benefactor.
This is so sad!
I have been in situations where people have called me names from a hundred miles away. These people have never ever said a word to me; they don't even know how I sound, yet, they brand me with all sorts of negative and callous tags.
Well, it's their loss. They obviously just missed out on laughing at my lame jokes, correcting my terrible English and the opportunity to give me some very needful advice. Not to mention that, they have also missed out on the opportunities of having their names appear occasionally in my posts, when I go on and on about my private life.
I have also missed out on beautiful friendships, relationships and relevant opportunities, because I let the appearance get to me rather than get a taste of the substance they are made off.
When I met Kunle (for the sake of this discussion, that will be his name), I was intrigued by his sense of fashion and formed a false impression about him in my mind.
I almost missed out on an important eye-opening friendship because I thought that a man who wears matching socks and tie is…
How mundane of me!
I met Kunle at the wedding of a long time friend I had lost contact with. I was out of place at that party. My friend and I had not been in touch for some time and we had drifted apart, so I didn't know anyone in her new circle of friends. I was still deciding on whether to bolt or not when my eyes met with those of a gentleman across the room. We held each other's gaze for quite some time, before we both unanimously looked away. I continued with the solo debate in my head, and looked up again to see that Uncle was starstruck.
Why is this Uncle, looking at me? I wondered.
Is it possible that he has never seen a fine babe like me before?
Our eyes met again at the center of the room, this time, he waved, smiled and navigated towards me.
I immediately got to work, assembled a chief justice of the supreme court of my mind, the bailiff, both the prosecutor and the whatever, you know what I mean sha.  The court verdict pronounced him gay, useless and not man enough just because…
In my opinion, I was looking at a playboy. How many men are this conscious about their appearance? He wore a crispy looking suit, a clean shirt and then matching tie and socks. Who does that?
I smiled at him, while I was busy dissecting him and building skyscrapers of false assumptions about him in my head.
Human beings sha!
"Hi, I am Kunle" he said, his hands stretched towards me.
I took his hands in mine and replied, I am Uju, pleased to meet you.
We made small talk and that was the birth of a beautiful friendship, which has blossomed to become one of the best decisions I have ever made in my life.
He has been my pillar, my friend, my "go to" guy, my counselor, and sometimes a very handy ATM.
To think that I would have missed out on this amazing human being because I felt that he was too well dressed for a man.
I have actually learnt my lessons. I try as much as humanly possible to get to know a person before I can be a true judge of their character.
Sometimes, people appear nice, but they are wolves in sheep clothing. Some folks look badass, but have empty brains…with no iota of integrity. You can never tell what is in a book till you read it.
We have all been victims of such misjudgments. My face does not even begin to paint a picture of who I really am, neither does yours. Those days when I was commander-in-chief of online dating, people will always say I sound different than I look.
Bottom line: don't depend on hearsay.
Get to know people for your self. Irrespective of how the experience turns out, you would have added a new feather to your learning cap.
I know you have been a victim of such misjudgments; I would love to read your story. Please share with me in the comment box.
Photo Credit: Duncan Marshall | Dreamstime.com