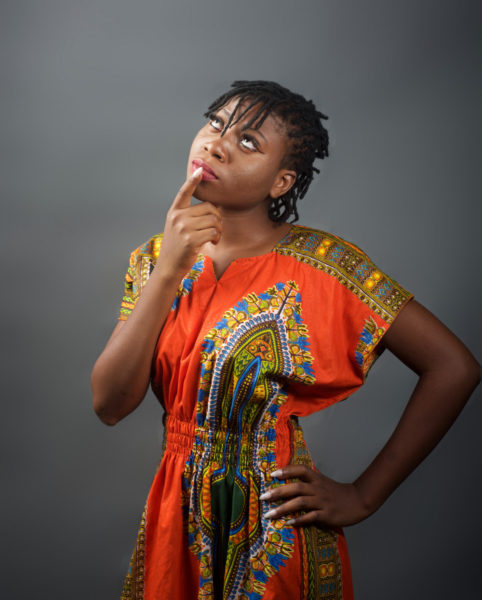 If you are reading this in 2020, you probably know the exact meaning of "covfefe". Right now, in 2017, I do not know what this word – coined by Trump – means.
Giving it "deeper" thought, covfefe might mean witchcraft. Trump might have coined it from, "coven" and "na-efe fe", translated from Igbo, it means "to fly". There goes! Trump might have been taking lessons in Igbo language, ya know? Engligbo – a mixture of English and Igbo – is a real som'tin'.
Covfefe might be the word you say (or scream/grunt) when you are about pull out or withdraw. No pun intended. On May 31st, 2017, Trump tweeted: "Despite the constant negative press covfefe." The next day, we heard the US had withdrawn from the Paris Agreement. Last-last, we saw Trump tweeted: "Who can figure out the true meaning of 'covfefe' ??? Enjoy!"
Trump does not know what covfefe means, and I'm wont to believe the word means, "dumb and redundant".
Anyway, I looked around me, and I saw that here, in Nigeria, many things are covfefe. Here are some of them:
1. NYSC
Who NYSC epp? Personally, it epp'd me, but I can't say the same for most of us. What was the reason for creating NYSC? Has it served its purpose? Why haven't we scrapped it? If we must have it, why not overhaul it to suit our current socio-economic and political situation? Is there a way to transform and restructure it into a system that enables young people to focus on entrepreneurship in agriculture, solid minerals, and manufacturing? This would entail the government using corpers' kit money, feeding money, "bicycle allowance", allowee, etc., to empower graduates. They do not have to travel to other states. In fact, we can call the new scheme "Develop Your Backyard" (DYB). Young people would be asked to use their initiatives to start something lasting in their communities. As not everyone was born to be entrepreneurs, others would be attached to sectors where they can apply knowledge they acquired in the university. To be honest, ehn, NYSC is like bride price; it has outlived its usefulness. It is what? It is covfefe!!! Can we start curving this covfefe already? Tueeh!
2. Nigerian educational system
We know we have a trash educational system. Oops! That sounded harsh, but whatever! I'll be harsh, o. Educational system that teaches children how to find X and Y without preparing them for adulting business… is that a sensible educational system? Who our educational system epp? It brings a fish, lizard, dog, and bird together in one room, and asks all of them to fly. Does it take into cognisance there are nine types of intelligence? No. If you don't pass English and Mathematics, you don't move to the next class. According to this system, you do not get promoted to the next class if your result is like this: Mathematics – F9, English – A1, Literature – A1, Government – B2, Fine Art B2. These pipo dinnuh un'stand that there is something called "linguistic intelligence". If this system recognised different types of intelligence, there'd be more technical schools, where children would learn and specialise in useful vocations.
3. Centralised government
Nigeria is not a country you can rule from one centre, in my opinion. You see how Jonathan's hair turned grey after two seconds of being in Aso Rock? You see all the stress PREFRON Buhari is experiencing? Small thing, flight to London because our medical centres here are crappy, even after all the money budgeted… Sorry, as at June 2017, we do not have a Jan – Dec 2017 budget.
As I was writing, ruling this country from one spot is stress. You need so much green tea to relazz your navs. (Chamomile tea will relax your nerves, too.) With people asking for Biafra, I think a regional government would be a better option. Would we have a NASS in this system? Methinks not! We would save them the stress of having to "represent us there". (See all the money they are paid, nau. It's a stressful job.) Let's not sleep on this suggestion; I think it's something we might want to experiment.
4. Religion
Religion and spirituality are different things, right? Spirituality, in my own opinion, is how an individual connects with the "Soul of the Universe". (Heu, gosh! See my life in the atmosphere? Too much Paulo Coelho.) Seriously, an individual may observe rites without connecting with the "Supreme Architect of the Universe".
Conversely, religion, according to Emile Durkheim, is "a unified system of beliefs and practices relative to sacred things, that is to say, things set apart and forbidden — beliefs and practices which unite into one single moral community called a Church, all those who adhere to them". (You do not want to know Sigmund Freud's definition of religion. That definition shocked me as a teenager. The truth in his definition still shocks my mind.)
Because I'm extra, here is my definition of religion: "Politicising and monetising spirituality."
Recently, I went on tour. From Lagos I went to Osogbo, Ibadan, and I finally stopped at Port Harcourt. Child of the Lord, as the bus was driving in through Choba, Rivers State, I was in dazement. Very shooketh was I! At every junction, there was at least one signpost of a religious centre. They all had "creative" names, o. Hia! It was just doing me to start my own ministry. "God of Cisi Miracle Centre". I even imagined my big head on the signpost. Of course, there would be Bible-wielding haters quoting 1Tim 2: 11, but haters are my motivators. Imagine swapping religious centres with manufacturing factories and agro-based industries. We'd have more employment opportunities and less importations. Would this not boost our balance of trade, curb inflation, and boost our GDP?
If we were to be honest with ourselves, we would realise we need to restructure certain aspects of our society. We can't keep clinging on to the past in the present, you know? It's hard to let go of the familiar, but it is much needed. Let's curve every national covfefe! They are inhibiting our national growth and development.
P.S. Do you think Nigeria as a whole is covfefe? Like, we should just sell the country and share the money realised from the sale. As life is per head, I think it's high time we all started answering our names individually. Ha! Most of us have mentally checked out, sef. E go be, guys!
Photo Credit: Dreamstime | Mujib Waziri