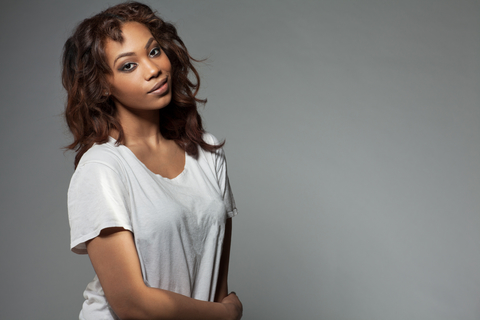 Thanks to Twitter Bookclub, I was opportune to read Neil Gaiman's American Gods –  a very interesting book I might add. So interesting that it has been adapted into a Television Series on Amazon.
The book was described by Publishers Weekly as "Neil Gaiman's best and most ambitious novel yet, a scary, strange, and hallucinogenic road-trip story wrapped around a deep examination of the American spirit". Go figure!
Let me try to describe it for you: a guy named Shadow (that's his real name) is employed by Mr. Wednesday a.k.a Odin/Wostan and he becomes an accomplice to a clever bank robbery. He gets kidnapped by black-clad heavies and acquires some level of job loyalty with his boss. He later finds out that he also signed on for an upcoming battle between the old gods of America's many immigrants' original cultures and the new gods of global, homogenizing consumerism (technology, media, and fast food).
The old gods are simply trying to live peaceably enough in retirement, which is the predicament Wednesday must overcome to rally them.
There were so many gods in the book – gods of credit card and freeway, Internet and telephone, radio and hospital and television, gods of plastic and of beeper and of neon. The list goes on and on.
Like normal/ordinary people, they all walked around in mufti, which caused a lot of trouble for 32-year-old protagonist Shadow Moon, who can't turn around without bumping into a minor divinity. There were several times that he thought he had lost his mind!
It is a very interesting book; in fact one of the most interesting books I have read and I try to read a lot of books. Now, if you have not read the book, this is where I think you should stop to read it, but if you must, let's do this together.
After I read the book I began some of my random musings and I started thinking about what our African/Nigerian gods will be in this age and time. Some of the questions that kept coming to my mind were: 'what will our old gods be saying or doing now that a greater part of their following have been westernized?', who knows if the terms for sacrifices now include iPads, Tabs, Cinema tickets etc.
Unlike the American gods, Sango, Ifa, Orunmila and the others do not seem to be going anywhere. But, if we – as Nigerians-  were to make a list of the new gods, what would they be?
I made a small list on what I think what our new Nigerian gods will be like and you can add yours if you want:
God of Jollof
This one will just sit somewhere thinking of how to start a fight between Nigeria and Ghana and the rest of the world. I refuse to say whose Jollof is better, because I think that's how his people pray to him.
God of Danfo drivers and the Agberos
He lives to make the god of passengers very angry and as always they are always fighting. Whenever he sees a bus is getting too quiet, he either tweaks his follower's brain or he goes to disturb the god of passengers. Either way, he gets what he wants – a fight.
God of Tokunbo
…because we still believe that "second-new" is better than the new things. Can you imagine? From cars to laptops and phones, human beings too, this god is most likely on the big side and just sits immobile waiting for people to start thinking of things to buy and brings that one friend who knows a guy that knows a guy. We all have that one friend.
God of PHCN
This god is a close relative of to the god of fuel scarcity. This is the greatest scam of all time. To think that we are always 'praying for NEPA to bring light' but then NEPA aka PHCN guys are just chilling in each other's houses counting all the money they make from scamming us when we pay electricity bills and buy fuel.
God of owambe
This god just keeps bringing new ways to throw parties. I mean now we have after-parties after after-parties for a one year old's birthday who is definitely not going to remember what went down. That doesn't mean that his parents will not remind him in his latter years of those people he is supposed to know… because they came to his party.
God of free wifi
This who is almost never seen and pops up in places you can't even sit for 5 minutes or whose signal is always too low. I think he is always sleeping.
God of holdup – his twin sister is the god of go-slow.
In fact, let us talk about this entire family because they never work alone. We have the god of traffic as their Father and their mother is in charge of bad roads.
God of owambe
He is the archenemy to the god of traffic congestion. The god of jollof probably hates them as well but, there is nothing you can't get in Lagos traffic, including Jollof. So Jollof is a fair-weather friend to everybody.
The god of N1 million naira per table
This is the god I hate the most – well done o! That's all I will say.
God of unemployment
I don't even know if this god is happy or sad with the way things are or if he tries to help but it's good to know that people are rising above challenges.
Goddess of feminism
She lives on Twitter and her staunch followers are always trying to make new rules every other day. One day they are arguing about last names, the next day they are talking about whose role it is to wash plates and cook in a home.
I think we just need to remind them that their American counterparts have moved on to more important things like Wage Gap in the workplace, undue obscenization in the media etc.
Goddess of Secretaries/PAs
This principality is always sending memos to her worshippers on how they can frustrate students in departmental offices and admissions/transcripts offices. Best tip to help you beat them: Juice. Buy juice on your way and give them as peace offering. It works every time!
Then we have the demons – Yoruba, Igbo, Hausa, Delta and the list goes on and on. They are even trying to bring a new class called scum but then remember that #ScumHasNoGender.
Photo Credit: Mirmoor | Dreamstime.com