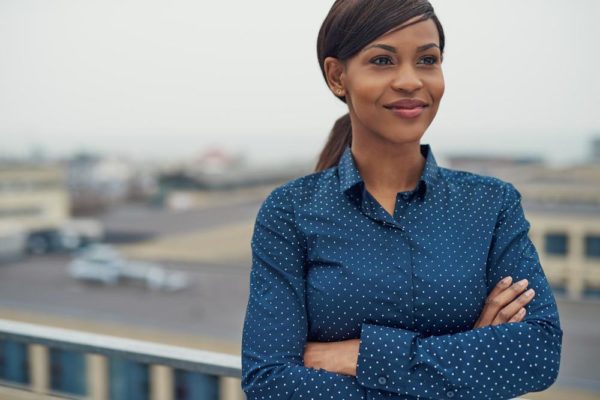 I am thirty. I finished my bachelor's degree at twenty-two. I had my National Youth Service at the age of twenty-three and when I finished, I thought life was only beginning, so all I had to do was settle down to enjoy it. Before then, let me tell you some of my plans and dreams for thirty:
• I would have been married with at least two kids (if not three, because I was meant to have my first child latest at age twenty-five). I planned this because I didn't think finding a husband would be a big deal. A husband shows up automatically when you are ready – so I'd thought.
• I would have a very happy home. A home in which father and children would be best of friends. They would play all around the house and throw pillows at each other. A home where every party (father, mother and children would be truly happy).
• I'd have been well settled into destiny (I plan being an actress, so at thirty, I would have acted in at least five blockbusters, amidst many other movies. I would have met kings and queens who would have been fascinated by my work). By  age thirty, I would have become an international voice and a force to reckon with in my field.
But now at thirty, how many of those dreams have I realised? None! Surprising?
The truth is life takes its toll on us all and life does not always happen as we plan it. Life happens in tides, turns, phases and seasons.
A while ago, I was looking at a social media platform and suddenly, all I felt I'd achieved (if any, at the time) came to shambles. I began seeing myself as nothing, compared to my friends who had visible results for their respective ages. They were married, had kids, seemed to have great jobs etc. Meanwhile, I was still settling into life as though I was twenty-three and had just finished my NYSC (National Youth Service Corps).
At thirty, I seem to have nothing of the things my contemporaries have. I am not married, have no kids of my own, no second or even third degree. I was trapped in a job I loathed, just to meet ends meet: a job which allowed me no flexibility to follow my dreams and at that, paid me so little to enjoy life with.
Prior to my social media fiddling and eventual dissatisfaction at my life, a quite unnatural feeling of suffocation and disinterest had made me resign my job (a job I'd had for six years) with little or no thought. I was just tired and at that, wanted a change. I was tired of going around in circles, hence my determination to follow my dreams – however long it would take. There had to be more to life than just existing and living a monotonous life devoid of passion, I thought. But months after resigning, I found myself almost back to square one. Should I shout for joy?
Maybe no, but I take solace in one thing- hope. I was tempted to compare my life with someone else, especially my friends with which my journey through life rhymed at some points in time. But no, comparing myself with other people would only make me sad and ungrateful.
The truth is, if I look critically at my situation, I might not be where I planned to be, but I am not where I used to be. I have triumphs equal to no one else's. It might even surprise me to realize I have things others do not have, but because I have trivialized my own success and journey by fixing my eyes on someone else' own, I find no joy and peace in the life I live.
Are my dreams still valid? Yes, just that the timing obviously would have to be different. The pain of not being where I would have loved to be should serve as a driving force towards the successful realisation of my dreams; not a force that makes me compare and get easily sad. Truth be told, a sad life can amount to nothing, because strength is generated out of a will to succeed. How can I have such strength if all I do is get sad, become envious and jealous of all my friends- especially those who seem to be doing better than me? For all I care, I should always remind myself of something: social media is a place where people give a highlight of their lives, especially the good ones. Nobody (or maybe few) would post demeaning things about themselves, even at the lowest point of their lives. People would choose the very best of the a hundred plus pictures they took, and of course, come up with the best of stories as captions. We all have problems; issues which no one (even you), would put on Facebook or Instagram.
To deal with comparison issues, here are some things I discovered and I'm adapting to chart life's course:
a. Tough times never last, but tough people do
b. Life, especially a great life, is lived in stages and not all at once (and at that – joyfully); life comprises of stages that are mixed up with joy, pain, sadness, happiness and all.
c. Know yourself (the real you on the inside who no one knows is there) and fight to bring that person you know and see on the inside out to the world.
d. Never give up; keep fighting for your dreams even if it seems not forthcoming at the moment.
e. Above all, never let hope depart from you. Let it be the bedrock of all you do as you steer towards your dreams.
It will also be of great value and advantage to know that:
f. Life is a journey: a journey with a direction which we do not get all at once, but in parts and pieces. Sometimes, a direction is discovered in a mistake made; other times through intuition and some other times through seeming detours and delays. Till we die, our lives will always be lived in pieces. Its fullness is discovered after death and if it is a life well lived, it forms a legacy people coming up can aspire to. So, relax. Keep following your path no matter how sad or unsure it seems at some points. Just do no give up; don't compare yourself with anybody. Life is a journey where everyone emerges a winner because in the end. It's never a competition and there is no one else on your lane (neither are you on anybody's lane).
g. No two journeys in life are the same. As faces, as well as finger prints (even those of identical twins) are different, so are destinies and the means to fulfilling them. That you are thirty, thirty-five or even fifty does not mean life would not happen for you; it eventually will if you do not give up.
Have you heard the story of Grandma Moses? She actively started her painting career at age seventy-eight and became a phenomenon before she died. Not saying yours would be that long, just saying anything is possible and age is never a barrier – as long as you do not give up and you keep working diligently towards your dream.
You might not be where you think you should be, but be grateful for where you are and never give up on hope. Also, never compare yourself or your life's journey with another. Even though you all started somewhat at the same time, where you all are going is different; and because there is nobody else on our lanes, we would always end up as winners if we do not give up.
Be happy being you – even while you fight the battle of your life to get you to a better place. You are never a failure until you pronounce yourself as one. So, keep fighting, keep dreaming and keep rocking each +1 with passion, hope, determination and courage: preferably with no comparison.
Photo Credit: Stefan Dahl Langstrup | Dreamstime.com