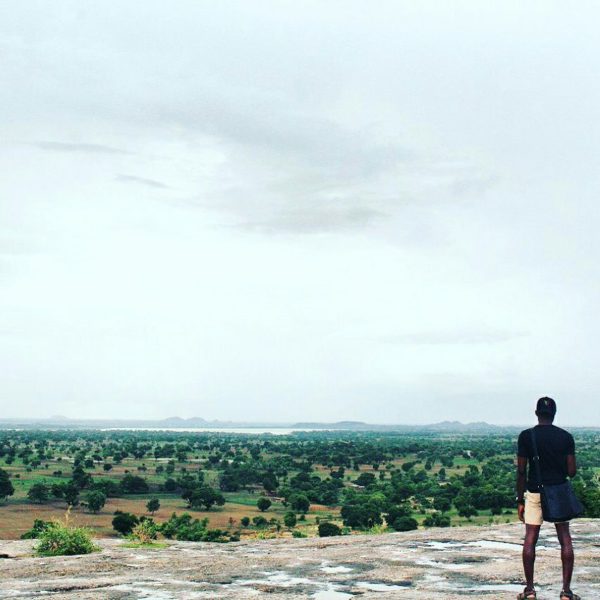 I am tired of heartbreak.
I plan things one way and it goes another way. I don't even know how to hold this thing again.
I was to attend the Durbar festivals in Kano and Katsina, and the hype was much. I had even managed to be part of a lunch meet with the Emir so you have to understand this thing was strong.
Oya o! Time to go. Owing to some messing around between me and my travel partner, we missed our flight. I was just there looking at the lady at the check-in desk as she told me the flight had departed. Do you know what it means to lose something you had imagined?
Okay. We will go on the flight tomorrow. Check-in desk lady said 'No. Tomorrow's flights from Lagos to Kano are all booked owing to the Sallah celebrations'. My best bet was to hope someone (no, 2 people) missed their flights so me and my travel partner could get on. And guess what? We have to pay twenty-one thousand naira each? Where? See, my rent is almost due and my landlord has been sending me very unnecessary messages:
'Hello. I think your dog does not have enough water. Pls check'.
So you see, this is not the time to be paying heavy sums for missed flights.
I turned to my trip partner and said 'Ngwanu, carry your load. We are headed to Oyingbo. We will enter night bus to this Kano'.
That's how 8 p.m. saw me at Oyingbo beside a long luxurious bus. Man at the Ticketing Centre asked if I wanted sitting or attaché. What is attaché sir? Attaché actually means standing in a bus from Lagos to Kano. Sitting costs Eight Thousand, One Hundred Naira only while attaché cost Three Thousand Naira only.
'Oga, when will we reach Kano?'
Man said '11 a.m.'
I was like 'Why not? I'll sleep, wake up and before you know it, I'm in Kano. I'll pay for sitting'
I was about to pay when he called me to a corner and told me that if I crossed the road and stayed some distance away from the bus stop, he would charge me Seven Thousand Naira only for the trip. Obviously, this is a ploy used by bus drivers to pocket some extra money. This way, they leave the station with empty seats and make the money through pickups. I believe if an adventure wants to become more adventurous, you shouldn't stop it. Since the night had already taken this turn, why stop it?
So here I was waiting at a point just down the road with the trip partner, my boxes in tow, my fear and fourteen thousand naira. After a wait, the bus arrived. Money exchanged, we entered.
I turned to my seatmate.
'Hi, I'm going to Kano, you nko?'
'KD' (that's Kaduna)
'Okay. Cool. Is Kano before Kaduna?'
'No. First Ondo, then Lokoja, before you have Abuja, then Kaduna, then Zaria. Kano is last'
I swallowed.
'Okay. So when will we get to Kano?'
'If the bus is fast, 6p.m. tomorrow but this bus is slow'
Time stopped. I am serious, time stopped.
Here I was in this stuffy bus at 8:24 p.m. and someone was casually telling me I would be here till 6 p.m. the next day if the bus is fast. I really needed somebody to hold me.
Anyhow sha, the journey continued.
I slept, I woke up, 10 p.m., 1 a.m., the bus was still moving.
The way these luxurious buses are is that there is an overhead compartment for boxes but these compartments have no covers. So thereabout 2 a.m., the bus makes a sharp swerve and one of the boxes drops plum on my head. I still have a scar from this incident. I won't talk much about it
It's 4 a.m. and all around the bus, people are in various states of sleep. Don't forget the people who paid for attaché, they are sleep-standing and this lifestyle brings with it certain behaviours and reactions. Someone is sleep talking in his sleep there, another one is mumbling, another one is reaching out with his hands and BOOM! One of them slaps me. I kid you not! One moment, this mallam is sleep-standing and arguing with someone in his sleep and next moment, his coarse palms are leaving an imprint on my face, I saw things. I looked at him open mouthed, he wakes up and stares at me open mouthed too. He is apologizing and surprised at the same time. I think back on the events of the night: my missed flight, the box that fell on my head, the cut on my temple that's still smarting then this, and I sleep back.
When I recover, I will tell you about the Durbar festivals in Kano and Katsina, how awesome the Emir of Kano is in person, the sublimeness that awaits at the summit of Rock Rano, the Kura dying pits, and how beauty can be fleeting but for now, I have a cut to treat and a cheek that needs healing.
Sneak preview from my next article: