Social Commentator Cheta Nwanze says the National Broadcasting Commission (NBC) shut down a show where he was discussing about the Asaba Massacre which took place 50 years ago in the heat of the civil war.
The Nigerian Army, on October 7 massacred over 700 people at an open square in Asaba who they termed Biafran sympathisers.
The killings started from October 5 and continued into the days that followed October 7th 1967.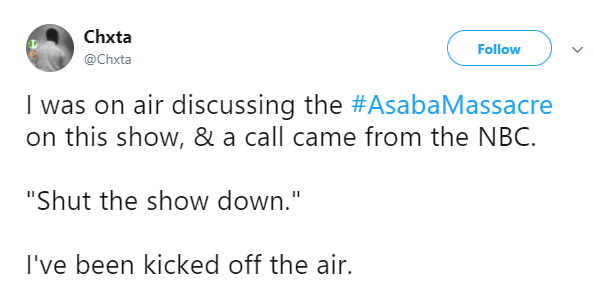 Another Twitter user @Ajebopoet shared a similar experience: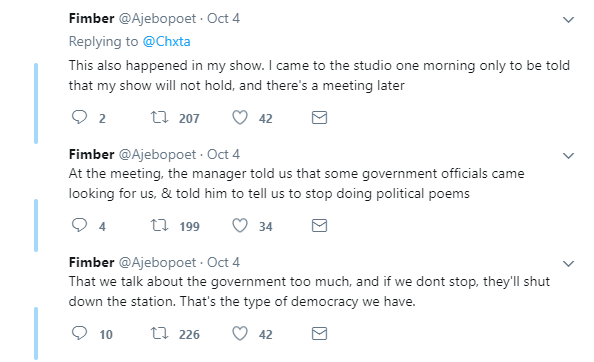 It has started a discussion on Twitter. On one hand are those condemning the action by the NBC because it is stifling free speech, and on the other are those saying that with the ethnic tension and security challenges in the nation, this is not the right time to be discussing such.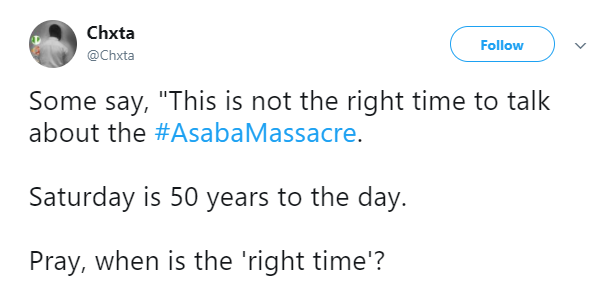 BNers let's hear your thoughts.