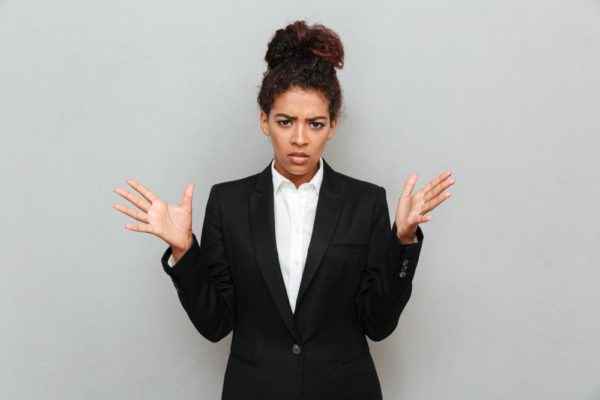 "How many of you live in Lagos? I'm sure you would understand what I'm talking about."
Mr. A was my favorite teacher back then in junior school. Honestly, I can't precisely remember what we were talking about. But, if I was to guess, I would say there was a skyscraper in the comprehension passage we were reading and he wanted to know how many of us had seen skyscrapers in anywhere but the movies.
Then he went round and started asking, 'Tobi, where in Lagos do you live?' 'Ikeja sir'. 'Sefe, what about you?' 'Ikoyi'. 'And you Dumebi?' I was smiling from ear to ear, amazed at his magical prowess. I mean, what are the chances that he would randomly select three people in a class of thirty and all three of us live in similar "Ik" areas? 'Ikorodu sir', I answered.
'I asked people that live in Lagos to raise their hands and you too you're raising hand. Ikorodu? Is that one Lagos?' By now, the whole class had burst into laughter. 'Yes sir, it's Ikorodu, Lagos', I managed to say with a now plastic smile on my face.
It was that day I realized that all IKs are not equal.
My parents had moved from Delta state to Ikorodu before I was born. And so Ikorodu was always home until I had to go to boarding school in Ilishan, Ogun state.
It had never crossed my mind that there were better places than 'home', except London of course. I mean we had it all- beautiful serene environment, work and school were about 7 minutes drive from the house, a sports and social club house with functioning swimming pools and lawn tennis courts, white men and even 24 hours electricity. I was probably 8 years old the time I said my first "Up NEPA". They had told our parents the previous day that there would be a black out and so we had prepared for it. It lasted for about 6 hours. So imagine my shock when Mr. A told me that Ikorodu is different from Lagos.
I got married exactly a month ago. The wedding planner I had initially contacted turned me down. Her reason? She doesn't plan weddings in Ikorodu. Wawu. I was stunned. I had invested the last few months, commenting love struck and that hand lifting smiley on my favorite Instagram photographer's page. It was my way of building a rapport before the wedding, so that we would have a good chemistry and my modelesque poses will flow naturally. We were having a conversation on Whatsapp, we had agreed on price and dates. All was well until he asked the million dollar question-where in Lagos? 'Ikorodu. Is that going to be a problem?' I replied. Let's just say that it's been five months and I am still waiting for his reply.
I believe Ikorodu has the potential to be one of the other IKs. With so many inhabitants and vast area of land and water, a little help from the government will go a long way to transform this city and improve Lagos state. Imagine if more companies were located in Ikorodu and the government built a Lekki-Ikorodu bridge or even easier-improved the current water transportation system, that would instantly alleviate the traffic problem in Lagos.
If there's one thing living in Ikorodu has taught me, it is knowing who my true friends are – they were the only visitors I had. I am also thankful for those scary Ikorodu-Lekki boat rides. They taught me to be prayerful and understand the value of life. It also prepared me for our Maldives honeymoon, as the country is 99% water. 'Don't be scared madam, our boats are safe'. 'Scared? I live in Ikorodu'.
Do you live in Ikorodu? What is your experience? Other Lagosians, why do you treat us as aliens? Tell me!
Photo Credit: Vadymvdrobot | Dreamstime