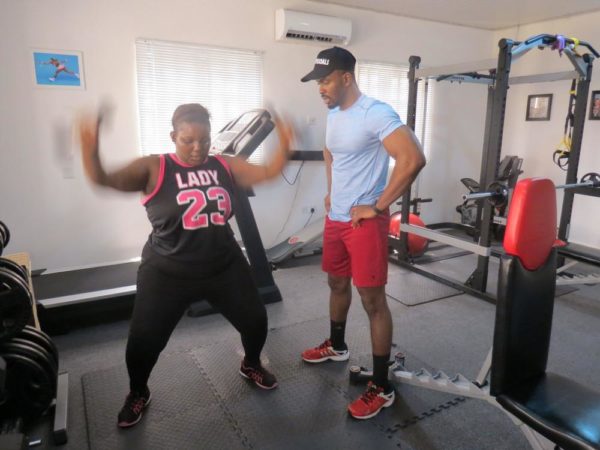 Hi guys, remember Benita (@benycurvy)? The winner of BellaNaija, My Green Apron & FitNigeria's fitness giveaway – #MyBodyGoalsJourney?
She's started her fitness journey and will be sharing the details with us every week and also on our Instagram Page @bellanaijaonline. You can also follow her journey using the #MyBodyGoalsJourney hashtag on Instagram.
Here's the round up of Week 1 of the 12-Week Journey.
**
Tuesday (3rd of October) was my birthday and it was also the start of my journey to a healthier me/life. Everything within me wanted to postpone the start of my weight loss journey to the next day so I could eat my party jollof rice. Big ups to Bolanle of @MyGreenApron who gave me the courage and support to get on with my journey.
Meals
I started with a 6-day detox and WHAT!!!!! it was really HARD. Days one and two were really the hardest for me. My head was aching so bad and all I could think about was to console myself with a plate of sizzling hot Eba & Banga soup with fresh fish or maybe rice with better palm oil stew with fish… lol. Don't mind me, I love fish.
Anyway, all these were just in my imagination. It got a bit better on the third day and I bless God for giving me the grace not to cheat and the strength and patience to push hard. Bolanle also made it easy because she kept on motivating me and checking up on me. She is a sweet woman.
Hmm… I am not a fan of the gym at all, but trust me I am not planning to take this opportunity for granted.
Doing detox and working out at the same time was no joke for me oh. But guess what? I pulled through without fainting. I knew Obi my instructor was just being nice because I was doing a detox. I'm sure if he had the chance he would have finished me in the gym.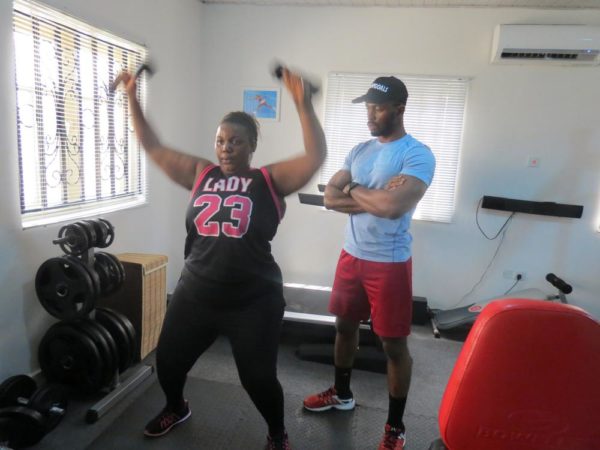 Training
Day one was very ok but hunger and headache wouldn't allow me be great. I got home looking like a child that was starved and asked to run from Ikeja to Ibadan. My body ached and I could not even walk straight.
Day two felt the same, but I was so happy because I had the opportunity to train alongside Nicole, CEO of Trim Kitchen. I swear I could not keep up with her. That lady is fire, never seen someone as slim as her with so much strength and stamina I really wanna be like her when I grow up… lol.
Days four and five were much better at the gym, my body had started getting loose and the pains on my legs started to reduce.
I also want to thank Obi of @FitNigeria. I could ask him any question and he also kept on motivating me, although he said it was going to get tougher. I only pray for strength to be able to make my coaches happy. Hopefully my second week will be LIT. I can't wait to see my food…lol… and new workout routine. Fingers crossed.