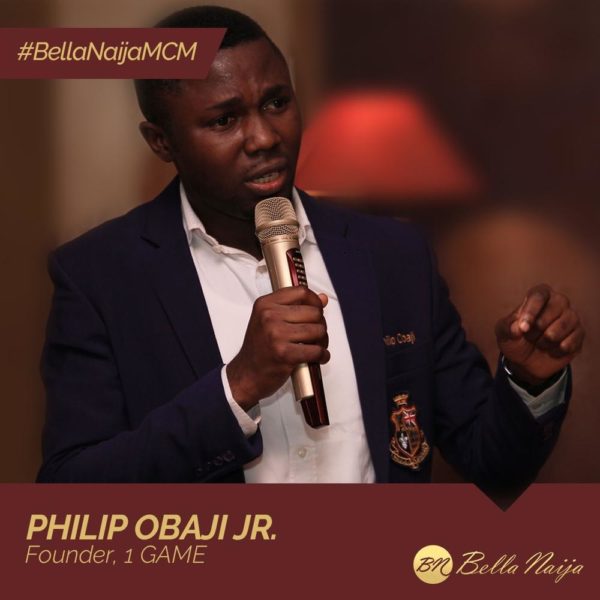 Education is the most formidable adversary to underdevelopment anywhere in the world. Lack of education is closely linked to poverty, and this can also translate to violence, with dangerous potential to lead to the creation of terrorist/insurgent groups.
Our #BellaNaijaMCM today – Philip Obaji Jr. is tackling violence through education and we applaud his work. He is the founder and general coordinator of 1 GAME, a platform that promotes basic primary education for vulnerable kids in Nigeria. 1 GAME is an advocacy and campaign organisation that fights for the right to education for disadvantaged children in Nigeria.
Philip travels from house to house across Nigeria, urging parents to send their children to school, while calling on policy makers to make education reforms so as more children can be in school. 1 GAME urges political and government leaders in Nigeria to make commitments to improve education standards and hold them to account for the commitments they've made.
There are over 13 million out-of-school children in Nigeria, with Northern Nigeria, especially crisis-torn north east, being the worst hit. The crisis in the north east is caused by terrorist sect Boko Haram, who forbids (western) education. The terrorists kill, maim and destroy properties, plunging families and communities into poverty. Then they force parents into giving up their children to be suicide bombers, either in exchange for food and water, protection or outrightly stealing the children from their homes.
Almajiris – children who are sent to 'mallams' for religious education – are also targets of Boko Haram terrorists, as the mallams (religious teachers) only provide for their religious education not feeding, clothing or protection, so they fend for themselves on the streets.
Philip also creates a book center in communities he visits, where poor school children can get exercise books and pens for free. Through his Off The Streets initiative, Philip is helping street children overcome challenges of exclusion from school, ignorance, recruitment into insurgent groups, neglect and abuse.
Philip is contributing his quota, through the help of partners and donors, in reducing number of out-of-school children, and tackling insurgency, and we applaud him.
Philip was named in YNaija's 100 Most Influential People in Nigeria list of 2016; he also won the Young Person of the Year award at the 2015 edition of The Future Awards Africa (TFAA), and the Prize in Advocacy award in the 2014 edition.
Philip is tackling violence and terrorism through education and we're rooting for him.