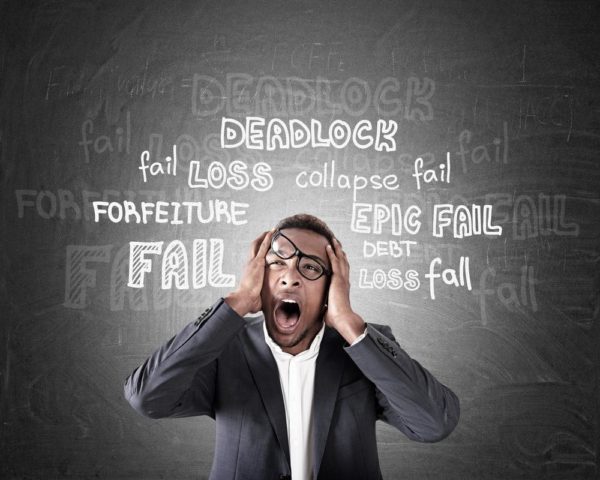 You and I know that planning to start business as a debtor could be the most stressful experience for any startup entrepreneur. As someone with entrepreneurial spirit, several small business opportunities often comes our way, but the huge debt hanging on our necks and which must be repaid even at the occurrence of life altering experiences like job loss or accident often dampens our spirit and makes us neglect those viable opportunities. I've once been in this situation. Ask me how it feels, and I'll tell you… it sucks!
But you don't have to miss those wonderful business opportunities because you are in debt. In fact, you can start business as a debtor, any time you feel like. You just need to know "how to". That is why I have written this article to show you some smart and legitimate ways through which you can start business as a debtor, grow your business into worthy venture and earn yourself the financial freedom that you dreamed of. So, if you are prepared to do away with your current financial mess and start new business, then it is important to follow these smart ways.
Use your skills
Let's face it, to start business as a debtor isn't going to be an easy task. As you would agree with me, the oil for the wheel of any business is money, right? Now since money seems to be a remote possibility at the moment, the next best thing to leverage on would be your skills. Everyone has one specific thing he or she is good at. That thing could be your experience, access to information or technical expertise. This is exactly what experts call the skill-set. These skills could be leveraged on to start viable small business as there are lots of people out there who are willing to pay for them. Starting business this way, your debt status will not affect you, since your skills will be your initial capital.
Explore partnership options
I have already advised that leveraging your skills to start business is a smart way to lift the barrier placed on your business dream by your huge debt; but there are times when skill-set alone is never enough to get your business off the launch pad.
When you need more funds to start your business and you are already facing a huge debt such that you can't raise any, the best way to go is partnership form. Partnership form of business allows you to share the ownership risk of a business. All it takes is you agreeing to share the expected proceeds of your profitable business idea with your partner, in exchange for his money. This kind of synergy will even strengthen your small business against competition. Besides, isn't it comforting to have someone bear the burden of funding, while you focus on using your expertise to drive the business to success? It is one of the sure ways to start business as a debtor.
Take advantage of economic opportunity funding
Different governments at different times have always setup some sort of economic intervention funding program. These funds, especially in Nigeria, are often available at interest free rates. For example, agricultural loan in Nigeria has always been a sure source of business funding for any agricultural related business opportunities irrespective of the applicant's debt status. (A note of warning, your debt profile must not include Bank of Agric itself, otherwise, that will indicate that you are someone who couldn't honour his financial obligation). To start a business as a debtor, I'd advise you to leverage on this kind of economic opportunity loan. With discipline and determination, your small business will thrive. Remember, to have access to this kind of fund, you will need a wining business plan.
Network with business angels
The need for establishing a viable business network cannot be over emphasised. Your business network can help you start new business even as a debtor and yet you will still succeed in that venture because they have already done what you are planning to do. Most important is the fact that, they have that thing that you are currently lacking as a debtor… "Money!" . They are also willing to help you, only if you can honestly address their concerns and answer their 'what if' questions.
Recreate existing business ideas
Entrepreneurs with huge capital can afford starting new business that has never been beta tested, but that is not an option for you as someone who plans to start business as a debtor. Your priority is to ensure that any business opportunity you decide to explore, must succeed.  The surest way for you to go is to improve on existing ideas. Take for instance the likes of modern comedians like Basket Mouth, AY and host of others. They all improve on the existing idea of standup comedy of the living legend, Baba Sala and they have carved out names for themselves. I'm not saying these brilliant comedians started their careers as financially broke guys. No. What I am saying is that, they go down the route of "I've got one of the most viable business opportunity in Nigeria that even investors will die for", rather they improve on an existing and already tested idea and today they are smiling to the bank.
Wrapping it up
Now, I believe you have been convinced that despite that huge debt figure staring back at you in the face, you can still bounce back and become a successful business owner. Remember, meeting the need of the society in term of products, services or skills is the only way to earn money legitimately. So, why don't you put an end to your waiting period caused by your financial mess and prepare to launch into the world of endless possibilities.
If you find this article helpful, please share to help someone earn their financial freedom.
Photo Credit: © Denisismagilov | Dreamstime