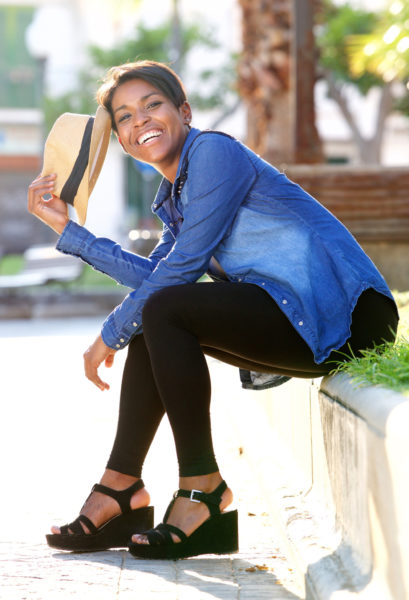 National Geographic defines hazardous waste as "Poisonous byproducts of manufacturing, farming, city septic systems, construction, automotive garages, laboratories, hospitals and other industries with the potential threat to the environment and public health." This waste can be classified into three categories namely: liquid, solid and gaseous materials.
These hazardous materials usually contain heavy metals such as mercury, lead, Polychlorinated Biphenyls, cadmium etc. –
– heavy metals known to stay long in the environment and bio-accumulate. When washed up to the sea, aquatic animals consume these toxins which contain chemical sludge, household rubbish and petroleum residues.
In Southern Italy, the largest toxic dump was discovered and the people in that area have a cancer rate of 80% higher than the national average (Independent, 2017).
Nigeria has one of the largest economies in Africa. For this reason, numerous business activities happen on a daily basis. These daily activities have contributed to the creation of legal and illegal dumpsites, which are both potential threats to the society.
Using Lagos State as a case study, the waste generated is enormous, because of the population of over twenty million people. According to James Brooke of the New York Times, waste had been shipped to Nigeria in the past on several occasions –  up to 10,000 barrels of waste. After this terrible experience of countries disposing waste in other nations March 22nd 1989, The Basel Convention, an International Treaty was signed by different nations for the reduction in movement of hazardous waste between nations. Majorly, waste from developed countries was shipped to under-developed countries (UNEP, 2011).
Following the successful implementation of The Basel Convention, the African Community felt the need to implement theirs and came up with The Bamako Convention involving twelve nations… including Nigeria.
This treaty centered on the reduction in movement of hazardous waste and controlling trans-boundary movement within Africa (Organization for the Prohibition of Chemical Weapons, 1994). It is safe to say the illegal dumping of toxic waste from foreign countries is reduced, or better still, has come to an end.
We are still left with so much toxic waste in the environment and more keeps piling up. How? Where? Why? When? What is being done about it? These are a few questions left unanswered.
An incident occurred in Lagos State where laboratory test-tubes from a hospital containing blood and other bodily fluid samples were openly discarded on the road. Pedestrians had stepped on these samples and cars crushed the tubes spilling out the content. It was a gross sight to behold.
We are left with piles of faulty Electrical Electronic Equipments (EEE) ;  construction remnants at sites are not properly disposed of, which turns to a heap of sand, concrete and other building materials, thereby causing an increase of particulate matter in the environment.
Fuel stations and mechanic workshops discard petroleum and other fluids on the floor and surrounding area. The list goes on and on. Every sector in Nigeria, one way or the other, contributes to the dumping of waste within the country.
It is difficult to mention illegal dumping without talking about the legal ones that have become a source of concern to citizens. Let's use Olusosun as an example. It is the biggest dumpsite in Lagos, in Nigeria, in Africa and one of the biggest in the world. Although, it is called a landfill, the site resembles a dumpsite.   A dumpsite is a piece of land where waste materials are dumped, while landfill is a carefully constructed facility which isolates waste from the surrounding environment.  Any product, waste or substance discarded carelessly in a non-designated environment is illegal dumping.
What is saddening is that these dumpsites produce an offensive smell in residential areas and work environments thereby causing a nuisance to the environment. The interesting part is this smell is actually a combination of gases that can produce energy. The gas is mostly methane usually about 60%, carbon dioxide and other volatile organic compounds which can be used to generate steam and heat for electricity or used as an alternative fuel.
Reasons for Toxic Waste Dumping In Nigeria
Poor waste management systems
Lack of knowledge on the implication of improper waste disposal
Porosity of Nigerian borders and inadequate surveillance (in the case of EEE dumping)
Inefficient implementation of environmental laws both International and domestic
Poverty
Corruption
These illegal dumpsites have no immediate effect, asides the offensive smell which can cause breathing problems. The adverse effects on humans and animals are unending. Birth defects, various types of cancer, air and water pollution related illnesses are the long term effects of dumping waste in non-designated areas. Areas surrounding the Olusosun dumpsite such as Magodo and Oregun residents will suffer more in the long run when the health effects begin to show. They stand a higher risk of suffering from congenital abnormality, reproductive disorders, infant mortality, spontaneous abortion, heart and circulatory malfunctions, gastrointestinal problems, allergies etc.
Waste dumping is an offence that violates the civil and legal rights of Nigerians, because we are all entitled to live in a clean, healthy and sound environment.
Recommendation
According to Andrew McKirdy of The Japan Times, Japan is collecting EEE such as mobile phones to extract the reusable materials (Silver, Gold and Bronze) for the production of medals ahead of the 2020 Olympic and Paralympic Games. This singular act does not only save the country some money, but most importantly promotes recycling and encourages a sustainable environment.
Advisory services should be provided for waste management
Policy implementation for illegal waste disposal
Sanction for defaulters
Assistance from the Basel Convention Secretariat in Geneva, Switzerland for controlling waste disposal.
Conversion of landfill gas to energy for power generation.
Reclamation and Recycling
Development of new waste processing methods
Construction of landfill sites that can be used to produce energy
Tip: The use of nose mask can be helpful when passing  by dumpsites, because of the offensive smell.