Our second stop for the #BNDoGood2017 was Alagbado, where we visited Christopher Falode, who was featured in our BN Community Center.
Christopher Falode worked with the ministry of interior in the immigration department as a immigration officer and was then posted to the northern part of Nigeria where he was to resume for duties.
On his way he had a terrible accident and was the only survivor in the auto crash that claimed 18 lives of other passengers. He later began experiencing difficulties with walking, and till now requires urgent operation in Sagar Hospital in India where his former doctor (Dr Subodh M.Shetty) who did the surgery has moved to now.
While the donation made so far is still not sufficient for him to commence his surgery, the BN team, along with DonateNG, decided to pay him a visit with some good tidings.
To receive us was his son Taiwo Falode, an artist (who honestly makes beautiful art).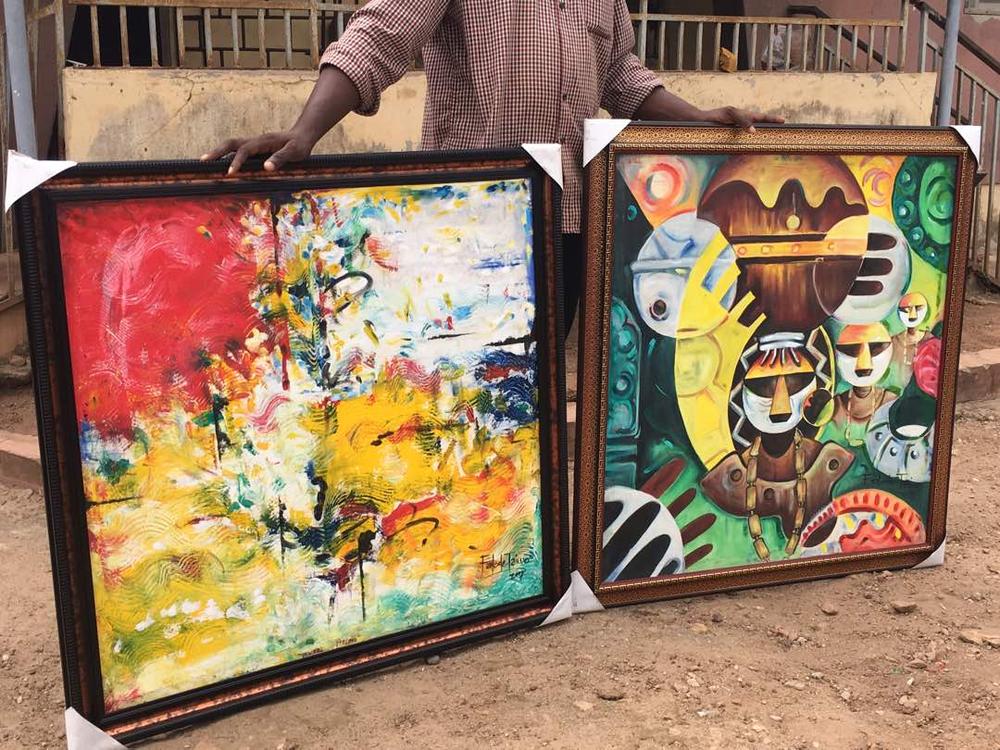 You can contact Taiwo Falode on 08077066898
Christopher Falode was himself in the living room, and he was so glad to receive us, showering us with thanks and prayers.
The BN team presented him with gifts with which to celebrate the Christmas period and also donated to his surgery, and he was so thankful.
Donations for his cervical spine lamenactomy and decompression surgery can still be made HERE, with $16,890 as the goal.
This is not the last of our #BNDoGood2017 plans. As always, BN continues to support Slum2School's Christmas in a Box. This year, Slum2School is in 5 states across Nigeria, across 15 communities, hoping to give 10,000 Nigerian children, an unforgettable christmas.
This year, we worked together with the awesome team at Donate NG to seek help for people with genuine health concerns. Unfortunately, in the course of the year, we lost a few people; however, we are going to visit one of the families, to show them that we care, and to also spread the joy of Christmas with them.
Finally, we will celebrate Christmas in Akute at a party for children who otherwise have no means of celebrating the holidays.  On December 23, 2017, BN joins philanthropist, Femi Dahunsi at his event, put together to bring joy to the kids of Akute.
We enjoin our BNers to show love and do good this season and beyond.