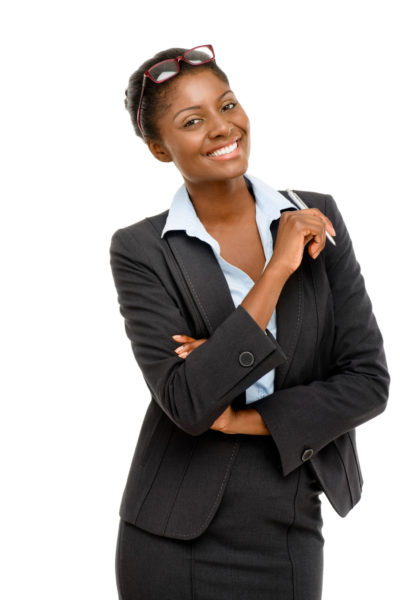 Once again, the annual time machine is upon us! In a matter of days, we shall be ushered into a whole new round of counting days in another year. Typically, this is a very busy period for Nigerians- travelling, visiting and merry making top the priority list. In fact, for some folks, failing to accomplish some of these is equivalent to a sacrilege. They go to worrisome lengths to ensure that every "obligation" on the list is checked. However, this article isn't about this kind of debate. We will be steering in another direction that many don't actually make out time for.
Look Up
My first pick would be to count your successes. To really make a proper stock, doing this in writing is more prudent than making your fingers the index machine. The tendency might be to feel that five fingers would be more than enough to count them. Here's a tip: break each success point into sub-units. You will find that each success which you have lumped into a whole is actually a combination of other smaller successes. And guess what? Some of those sub-units can also be broken down into 'sub-sub-units' if I may put it that way. Try it today and you will be shocked at how successful you are!
Look Down
The other side of things that stays amplified in the minds of lots of people is the failures. Here's the thing: as distasteful and depressing as they may seem, count them too! Note, please this is not an attempt to make you consider suicide. It is rather quite the opposite. All you need is the right kind of lens with which to look at your failed plans. In this instance, taking stock is not to make you feel better but to learn what you could do differently. The aim of this is not to store it in your 'regret' collection so to speak. Keep it as a 'note to self' for your next attempt at the plan. When you are able to pin-point what went wrong, you are better equipped to not make that same mistake again. And by the way, if you dare to, try breaking these into sub-units. You might be surprised to find some success hidden, in the rubble.
Look Around
While navigating the midst of what we achieved and what we didn't, there is another angle that could go unnoticed- what we forgot. There are quite a number of projects, ideas, dreams or even resolutions that end up simply forgotten. This could happen for various reasons. Perhaps, they were never written down or got dropped while you were busy juggling other balls that you didn't notice. These days of winding down is the ideal period to sit back and look around for forgotten targets. Taking note of these can help you decide how best to implement them in the coming year- or the year after- it's no crime really. The less clogged up your strategy for the year is, the less number of forgotten balls you are likely to find next year.
Look Within
In a season that calls for so much celebration, making and receiving of visits and goodwill messages, this is one of the most challenging- soul searching. Accomplishing the previous tasks is commendable, but truthfully, ignoring to take the time to look within yourself could be quite detrimental to all the efforts you have made thus far. Take some time to seclude yourself from everyone and everything else. Locate those past hurts that need healing because they keep affecting your decision making. Consider your level of empathy towards others and what you can do to improve. Assess your sense of commitment to people or projects. For the spiritually inclined, this is best achieved through prayer and meditation.
Look Forward (To the Future)
Having gone through the effort of doing all these, it will all be pointless if you don't make the next move- face the future. The posture an athlete takes before a race is a strong indication of whether (s) he is determined to finish. That same way, the attitude with which you walk towards this New Year can expedite either your progression or retrogression- your choice. You would have noticed that in the illustration of the athlete, the word 'finish' was used and not the word 'win'. The reason is simple. There is no winning without finishing. What's more, while the sports system reserves just one trophy for many athletes, the race of life is slightly different. Every race track has its own trophy. We all have our designated tracks. Just focus on finishing yours and you'll be fine.
Congratulations once again for coming this far. The time machine is almost upon us. In all of the activities for the holidays do make this a priority. Remember, time spent working on oneself improves the quality of time spent with others. Merry Christmas and a Happy New Year!
Photo Credit: Dreamstime