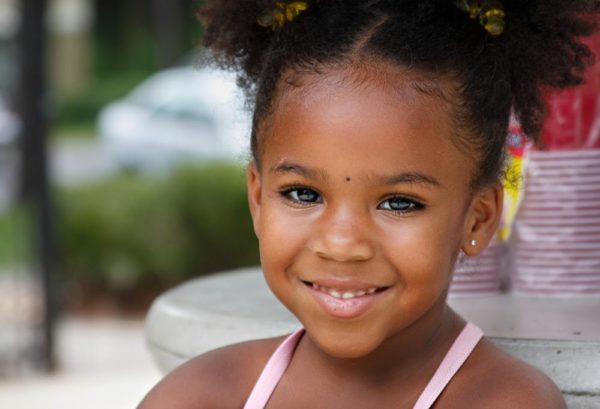 Getting your child into the right preschool is an important first step into early learning. If you are a young mom of kids' age 1-6 years, you know there's a frenzy about pre-schools once it's time for your Little One to take his first step into formal education.
As parents, we need to research and ask more intelligent questions while searching for a preschool. With so many options available, it's easy for new / young parents to get confused in trying to select a preschool – as most of our friends are in the same stage of life and we are all just swapping around the same narrow bandwidth of information.
To guide you, here's a checklist of 12 factors I personally used and you may want to consider when selecting a preschool for your Little One.
Budget – It's Not All in the Name
First of all…..the word "private" or "international" does not guarantee that a school is a success; in fact there is no colloquial designation that guarantees quality. You could enroll your child in the most expensive private schools, and even with a good curriculum, they could still struggle to effectively groom well-rounded children.
It's entirely possible to get good Early Years education from a super expensive private school, a decently priced private school or a public school; you just need to know what to look for in your choice preschool facility. You have to do your research, to fit your budget, lifestyle and specific criteria.
The cost of preschool can largely vary, so pick something that works for your family and is within your price range.
Class size
An important factor to consider in picking your child's preschool is the ratio of the number of teachers to students in a class. Of course, the numbers vary in different preschools, so keep that in mind if you prefer more interactions between (fewer) students and teachers.
The Childs Rights Act provides for conditions to be complied with by persons providing child care for children under 6 years; this includes specifying the maximum number of children, or the maximum number of children within specified age groups, who may be looked after on the premises; and specifying the number of persons required to assist in looking after children on the premises.
Qualification, Accreditation and Licensing
In choosing a preschool, ensure that the choice school is duly recognized locally with approval to operate as an educational establishment in Nigeria, by both the Federal Government of Nigeria and the State Ministry of Education.
In addition, you may consider inquiring about the school's licensing status as well as the qualifications for the staff members who will be caring for your children; they should be professionally trained and well-educated teachers, and (preferably) have a degree in early childhood education or in another related area.
Location
One of the most crucial factors that parents consider is where the preschool, or childcare centre is located. You may want to pick a preschool that is located closest to your home or job ― for the convenience of drop off and pick up at the end of each day. If you have another caregiver to do the preschool runs, like grandparents, you might want to pick a preschool that's located closer to their home.
Teaching methods
In selecting a preschool, you may be looking out for a particular learning style ― such as the Montessori approach – which is basically a hands-on approach to learning, on an understanding that each child learns at his or her own pace (with no comparison to the other kids).
Try not to get confused by all the educational jargon and methodology being thrown around! Even if the preschool you are eyeing doesn't follow a specific teaching philosophy,  find out about their curriculum (British, Nigerian, American, mixed), and how much emphasis the preschool places on learning through play / practical learning, as opposed to completing worksheets, a plethora of homework and being graded in tests.
Duration of classes
Some preschools offer either half- or full-day services; so in selecting one you should first consider and determine the type of hours you'd like your child to spend in school. A day-long program usually runs from around 7am to 6pm, while a half-day program is from 7am to around 2pm. Some preschools even offer programs which last for about 4 hours every weekday, such as from 8am to 12pm.
Extra-Curricular Activities
These days, quality education goes beyond the basic program and many preschools have enrichment classes; sports, dance, art, science, swimming, abacus, robotics, and a ton of other classes. Find out if these classes are available, if they are incorporated into curriculum time, or are these extra lessons conducted after regular school hours?
By the way, some of these classes could require additional fees, so do take that into account when calculating preschool fees.
Security and hygiene
In selecting a preschool, keep in mind that your child's safety is of paramount importance, you should find out what child safety measures and precautions the preschool has put in place. A school visit will give you an insight into their level of hygiene and whether the premises are child safe.
How does the school ensure that the caregivers are verified before releasing a child to them? How pick-ups and drop off are organized? Where are the first-aid kits in the preschool located and are there preschool staff who are trained in basic first aid and CPR?
If there is a CCTV camera in the classes and around the school, you may also want to find out what the preschool's policy is on reviewing CCTV footage.
The environment
Take your child along with you when you visit the school, and let the teachers interact with him / her ― it will give you an idea how your Little One will take to the new environment.
Check out the classrooms. Do children's art pieces adorn the walls? Your child should be surrounded with words in the early years. You want to look for books in the classroom and ask if the teacher sets aside lots of time for reading and storytelling.
What kind of play / learning materials are available around the school? Are there outdoor play facilities? These give an indication as to how much emphasis the preschool places on learning through play – which is extremely important in a child's development.
"Teacher – Child" Connection
The connection between child and teacher is more important than any curriculum. When you tour a preschool you have keen interest in, watch how the teachers interact with the kids ― do they talk at them? Or do they come down to the child's level, make eye contact and talk to the child?
You want to look for a preschool teacher who is very engaged; a good preschool teacher should be able to speak about your child's strengths and weaknesses, take great pride in their progress and be well informed of your Little Ones improvements, background, interests, emotional and academic achievements.
Values, Policies and Rules
It's a good idea to pick a preschool that promotes values similar to the ones you teach at home. Talk to the school about how they deal with things like discipline, bullying and conflicts between students and how they promote tolerance, kindness and forgiveness. Some preschools also have firm religious affiliations – you may want to explore or avoid those if you want (or don't want) your child to pick up certain religious values.
You should also inquire about the policies and rules that are in place, these may relate to everything from attendance, when a child is ill, to late pick-up and early drop-off policies.
Your instinct
Above all, go with your gut feeling when it comes to choosing the ideal preschool for your little one. You may not be able to check all the boxes that meet your requirements, but it often comes down to this question ― can you picture your child being happy and progressing at this school?
As a parent, you can learn a lot about a school by asking for personal references and reviews; because parents whose children have recently attended the preschool may be a better source for information. If there are multiple people all saying similar things about their experiences at the school, this may be a reliable indicator about what you can expect if your Little One attends school there.
Photo Credit: seeingimages | Dreamstime