The fastest means is what many people have termed "Edo Airways". Please don't kill me. I didn't invent that name, "many people" did. I'm still trying to get over my fallout with Benin people after my last post. Don't escalate it, please. Allow me to find the virgin male goat, pregnant wall gecko, the left eye of a virgin mosquito, and the crocodile tears they asked me to bring to appease the gods. Someone in the comments will explain Edo Airways to you if you ask nicely.
Enough of the hyperbole. Let's get down to business. For real though, Okada is one very fast means of transportation in Nigeria. I love bikes: the speed (if you use the right one) and the cool breeze that accompanies riding on one.
I want to write about the types of people who use this for commercial purposes. In Nigeria, they are called bikemen or okada riders. Here are 6 different types:
The Clueless
The ultimate goal of taking an okada is speed, which is as a result of its ability to go where other vehicles cannot go. This means the driver should be able to manoeuvre easily and come out ahead of other vehicles. This manoeuvring is a skill, one I think all bikemen must possess because traffic in Nigeria is bumper to bumper, nothing like keeping space between your vehicle and the one ahead of you. You follow the person in front of you headlamp to headlamp until you get to where you can ride freely.
There are some bikemen that'll sit there escorting a car or commercial motorcycle inside traffic.
You'll see them moving left, right, centre, holding brake anyhow and sweating as if they are pressed. The painful part of this experience is that you'll see other bikemen and their passengers moving ahead while yours remains in one spot like a traffic warden.
The Talkatives
First, when you take a bike, you are probably lamenting why you don't move with a helicopter, why the trailers are blocking the road, why there is traffic caused by nothing, and how you have to part with triple the bus fare. Then you'll sit (un)comfortably and someone begins to narrate why the world is going to the gutters because boys now dress like girls.
The (Reckless) Ones with 9 Lives
These guys are the extreme opposite of the clueless. You dare not tell them to calm down or "kada kada," otherwise you'll be tagged as one who has no liver. "I know you have 4 more lives sitting on your 'foam' at home. Please, I'm not a cat (with 9 lives) like you, I'm just a scared cat biko. I never marry, I never born. Ma pa mi. Pity my beloved mother."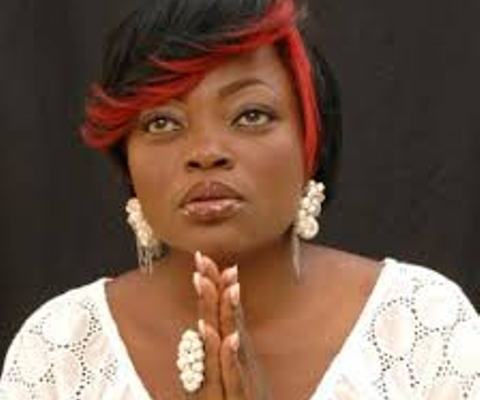 The Newbies (who don't Know your Destination)
I like these guys, just that they sometimes are clueless and reckless. They don't know where you're going to but they'll carry you still and demand a lesser amount. It's not much different from the actual fare though, and you know, bikemen don't really have actual fares – your dressing, language and facial expression determine how much you pay. I have no problem directing them, and you know, they can't increase the fare when they discover your destination is farther than their expectation. I'm always ready with "Abi I tell you say na XYZ I dey go and you say N150."
The Ones who Never Have Fuel
I don't get it. They sit at the bus stop or wherever, with 10 centilitres of fuel waiting for the rider that'll buy fuel for them. And most often than not they're courteous ehn: "Oga no vex oh, make I buy fuel. Bring that your money come make I change am."
The I Too Knows/Proud Ones
Obviously, they still fall under the talkative set. They are the Formula 1 drivers of okada in their minds. All other ones do not know how to use the two-wheel machine. Then they start complaining to you how there are too many reckless bikemen on the road these days, telling you about the first time they rode an okada.
**
I'm going to give three bonus points. I've classified them into groups that can carry one or more of the above points. Here goes:
The Younger Guys who are very Familiar with the City
Almost everyone prefers these guys, but they can charge ehn – you know, demand and supply things. They have the perfect blend of recklessness and carefulness; they are almost never clueless; they know your destination and can get you there in time. Bargain well, and you'll get them for normal price. Most often than not, they are bachelors with little or no external commitment so they may allow you pay less just because they need to keep moving and hope they get another passenger immediately after dropping you off.
The second category here are the ones who are married with children. Their price is their price, if you no wan enter go and sleep.
Our Brothers from the North
When a Northerner who has no schooling background comes to a (big) city other than his, his first job is to shadow one who has been in the city for a while – possibly one who owns a kiosk where he sells beverages, snacks, sweet candy, omo detergent, e.t.c. These days they sell sachet and bottled water, and minerals soft drinks
Other than this, he is a waste disposal manager, a manicure and pedicure specialist, a metal recycling operative, among others. You gotta love these guys man. They are very hardworking and to be very honest, in ALL MY YEARS of trekking, I've never seen where one is caught for stealing. They then graduate to possibly riding a bike and then owning a kiosk. I just like how they make life easy for people by providing solutions to basic needs. Don't judge them by how they look oh, these guys are big boys!
Some stop at riding a bike and then proceed to getting other bikes where people ride for them. Now, I want to talk about those "people that ride for them" – they are relatively new. A "big" man has okadas, waiting for who to ride, here is an able young man who can do the job, although he may not have learnt how to ride. After a one-day training, he gets a bike and off he goes!
These guys fall under the clueless, reckless and obviously newbies categories the first few days. They are my second best. You can control the bike as you wish and they won't complain. Give them time, and they'll graduate to first group.
The Older Men
These guys are more careful than fast, however, they are faster than the clueless. They know their customers (their mates) and can gladly wait for them. Heck! Some of them have their phone numbers. Because their customers will most likely not use any other group, they become proud and inflate their fares. But who cares? Mtchew!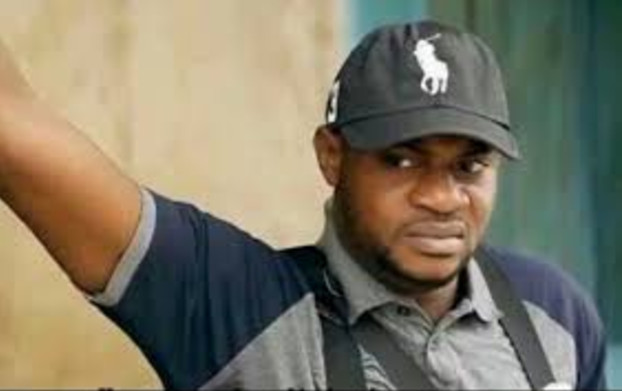 Do you regularly or irregularly take bikes? How is the experience? What other types of bikemen have you seen?
P.S: Delta Big Boy writes every two weeks. You can check previous articles here.
Photo Credit: Getty Images/NAN Photo