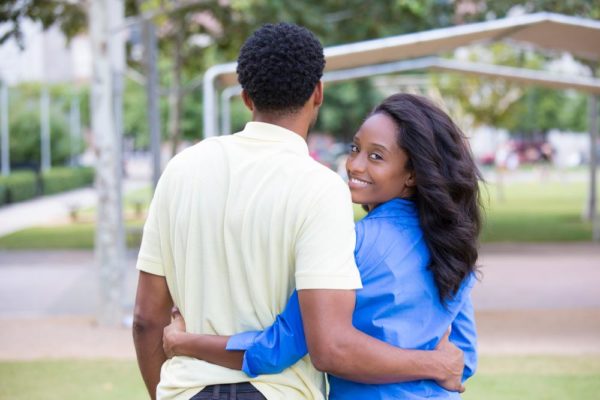 I lay flat on my bed. My arms stretched out, almost touching the edges. I noticed for the first time how white the ceiling boards in my room were. The contrast between the white ceiling boards and my lush, black rug was striking. It was random things like this that I had forced my brain to focus on in the past week, so I didn't have to remember what was truly bothering me.
My room, on the other hand looked like a vengeful hurricane had swept through it twice and taken no hostages. Dirty clothes were pouring out of my laundry basket. Pairs of shoes had been set asunder by the state of the room. I wasn't really untidy on a normal day but piling my chores just seemed like the perfect way to ensure that I constantly had work to do. Having things to do, meant not having to think and I was all for numbing my brain. Sadly, my theory wasn't foolproof. I was so easily distracted that my mind could go from white ceiling boards to white clouds to the white clouds in my village back home and then camp at how much I was missing out on.
In all my twenty four years, it was my first time spending Christmas away from my family. Back in January, the idea hadn't seemed so bad because I had thought I'd be spending Christmas with Kunle. But then, a week ago, after I had only barely survived the stress some of my Masters courses had put me through, Kunle called with what had to be lamest excuse in the world. His company was launching a product early next year and they were behind time and so he decided to assist Jesus Christ and be the messiah. He and some people had to volunteer to work during the holidays. I really tried to hold in the words that were tumbling over each other on the tip of my tongue, but I let myself go when I remembered that only one of us in the relationship could be Jesus and Kunle had already assumed that role.
So after my messiah boyfriend abandoned me and my father decided he couldn't afford to ball out in the village and pay for my return ticket at the same time, I was left as the only Nigerian in a predominantly Nigerian hostel. I'd never wanted to be Caucasian more. I didn't want to be the charity case intruding on other people's Christmas traditions so I locked myself in my room. There was only option out of the pit of loneliness and sadness I was quickly sinking into. Chuka.
Chuka was the six foot chocolate god I had a fleeting infatuation-crush situation thing going for. Uwa had told me that he would be staying back in England for the holidays as well.  I knew the crush couldn't lead anywhere. If I was being honest, I didn't even want it to lead anywhere.He reeked of trouble and I had never been good at handling drama. i just relished the attention he occasionally gave and I thoroughly enjoyed seeing how jealous Kunle got whenever his name came up in conversations.
The real issue was that Chuka had never missed an opportunity to ogle me like I was a buffet with foreign dishes. After getting that look so many times, it would be silly not to consider the possibility of something regrettable going down if I as much as called him. Then I remembered that Kunle had abandoned me after I had complained so much about how lonely I'd been feeling and I had talked so excitedly about the plans I'd made for us when he came over. Anyone else could have stepped up to do the duties Kunle had taken up but he had to be a goody two shoes all the damn time. Remembering how Kunle had single-handedly spoilt my holiday and left me almost pulling out the hairs on my head in anger must have momentarily clouded my judgement. Suddenly, I needed to talk to someone and the only person on my contact list who fit the bill was Chuka. I reached across the bed to unearth my phone from one of the piles of clothing.
***
The heat in this cab wasn't working fast enough to chase off the cold that had just enveloped me. I had barely been in England twenty minutes and I already felt like I had gotten frostbite. I rubbed my mitten covered palms together as I reminded myself that the craziness of the last few days. This fact that I was going to surprise Oma was giving me such a rush. Maybe it was the fact that I had constructed the Burj Khalifa of lies and told it to Oma so she would assume I wouldn't make it to her for the holidays or the hole that the ring I planned to propose to her with was boring  a hole in my pocket. It could have been both really.
I hadn't been able to get any sleep at all on the plane. It felt like my body was producing some weird chemicals as a result of my nervousness and excitement. Oma's parents had stocked my box full of gala and chin chin for her. I had actually been half afraid that after the stunt I pulled, she might be so angry, she'd grab the bag of food and shut the door in my face. The cab guy finally pulled up in front of her hostel. The place looked empty. No wonder she had been so angry when I told her I wouldn't make the trip.
The cleaning lady in the elevator must have been able to hear the sound of my rapidly beating heart. Either that or my anxiety had suddenly developed into a foul stench because she kept stealing awkward glances at me and ran out as soon as the elevator doors opened.
Finally, I was outside Oma's room. Number 411. I remember telling her she was destined to be in that room because of how much she loved gist. Now if only I could get her to forgive and marry me. I looked down the hall. I had never been more thankful for an empty corridor.
***
"Who's there?!" I wasn't expecting anyone and I didn't want to be trapped in a conversation with any of the randoms that occasionally walked through the hostel. An image of Chuka standing at the door flashed through my mind. The devil would have to be working overtime to make him pay me a visit. I had had to give myself a pep talk about how my anger towards Kunle was fleeting, though very valid but not worth ruining the relationship over to prevent myself for calling Chuka. It took quite a while to convince myself though. The knock came again, louder this time and I summoned all the venom in my body to get out of bed and swing the door open.
"WHAT DO YOU WAN-"
My heart stopped in utter shock. Kunle was on one knee in front of me holding a tiny box. I could barely make it out as he whispered; " Marry me?"
Photo Credit: Nanditha Rao | Dreamstime.com