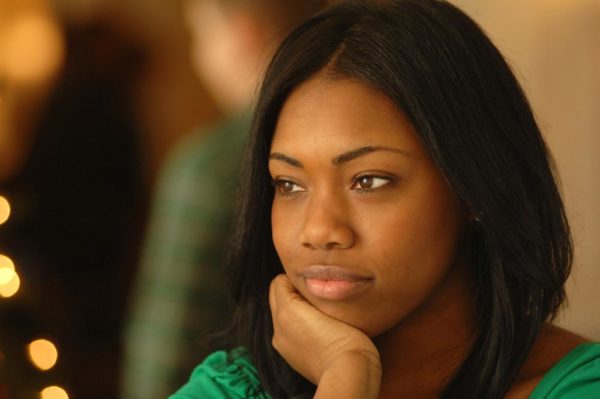 It was the first day of the week, a day Miyabi dreaded so much. She hated Mondays. They were a constant reminder that she was a failure. She had been seeking for a job for the past one and half year without success and her parents were giving her a hard time. They felt their investment in her was a waste, so at any and every opportunity she got she would leave the house. It was on one of those outings, she met Bolu. He was the type of man she had only dreamt about: a nice, tall, dark and handsome Pastor who had eyes for only her and made her feel like she was the only woman on earth. On top of all that, he always had the sweetest things to say.
At the end of their first date just as she was getting home, he sent her a text and it read, "Miyabi, you are too beautiful for words. You brighten up my world. I'm so happy I met you". From then on, she always looked forward to seeing him, as he became her source of joy and Happiness. All the worries at home were soon forgotten whenever she set eyes on him. She had told everyone who mattered to her that she had met  'the One'.
One day, all alone at home with her parents at work, she remembered Bolu, and though to herself, why don't I visit him today? She called him and told him she was on her way, he sounded excited, and off she went to his house. When she got there, she met a friend of his who later left the house so the lovebirds can have their time alone.
No sooner had he left, that they began talking. They talked about any and everything they could think of.  One of the reasons she loved him was the fact that they were very open with each other and she could tell him anything without the fear of being judged. He was her escape from reality.
They were both leaning on the bed when suddenly she felt his hands on her. At first, it felt good but when he saw there was no resistance, his hand traveled all the way to her chest. He wanted to touch her breast. Uninterested, she made to slap his hands away but instead, in one swift motion he threw her on the floor and was facing her.
Panicking, Miyabi asked : "Bolu, what are you doing?"
"what do you think I am doing?" He answered
"Bolu, please don't do this, why would you even think of this?"  She said almost crying now.  She looked at the face of the man whom she loved but couldn't find him. This was the face of a stranger, a hunter who couldn't wait to devour his prey.
"Bolu please, don't do this, let's get married and you can have me for forever" she persisted. Bolu laughed menacingly.
"You thought I was going to marry you?"  he asked, laughing all the more. "Look here Miyabi you better lay still, because you are not getting out of this. It's either the easy or the hard way; your choice!"
While Bolu was removing his trousers and struggling with hers, Miyabi began crying. She fought really hard. She kicked as much as she could, but it was like she was kicking the air. She was no match for his strength. She struggled with him till he placed his hands on her neck and said to her:  "if you make another move, I will strangle you".
Miyabi couldn't cry anymore. She just lay there while her mind drifted off to her mother's sermon earlier in the day: "Since you have no work, don't leave the house. The plumber will be coming to repair the tap in the kitchen and make sure you prepare Jollof Rice before I come back".
"Miyabi! Miyabi! Miyabi! Where's that useless girl?" Miyabi quickly jumped up at the sound of her mother's voice, only then did she realize it had all been a dream.
Photo Credit: Dreamstime