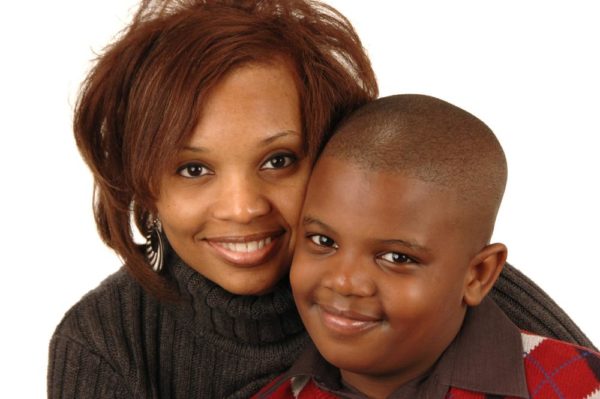 They say blood is thicker than water.
First off, I don't know who they are; and secondly the utterer has never been at a viewing center to watch a football match. It's amazing how the color of your jersey can suddenly make you a man your best friend without his knowing your family or pedigree.
Or maybe they have. Been to a viewing center, that is. It is a perfect example that we can find love and companionship anywhere if we open our eyes to it.
What makes you a brother, a sister, a father, or a mother? On the authority of Boss Baby, children are usually delivered in a cab in a suit looking like they shopped at Saville Row. While we may wish to keep that in mind, a scientific theory posits that there is a deoxyribonucleic information that is passed biologically from one generation to another that makes us identify each other as family. We recognize it, the law recognizes it. It makes for good order, sanity and understanding. We don't choose our families, we are born into them. But then again, there is a friend that sticks closer than a brother.
No one happens into our lives by accident. Even two ships going in opposite directions will be at par with each other at some points in their journey. We all flow divergent then convergent. Seeming random encounters with people we may never see again are often times more meaningful than those we meet every day for a life time.
How grateful did you feel when the fourth girl you asked had finally had an extra tampon with her for you? Or when someone pays you a nice compliment after a particularly awful day?  Or when the random stranger you gave a lift that morning, was the CEO of the very job you were going to interview for? Maya Angelou had it right. People may forget what you do or say, but they will never forget how you made them feel. Any one, whose need you help meet, is your family.
So it is, with the decision to adopt. You don't wake up one morning and become suitable to do so. It is important that you must have been a lifelong student of showing compassion and gratitude for others, especially those whom you do not stand to gain anything from. It is not a right because you are infertile and can't have children any other way. It's not a given because you are single and your biological batteries can no longer be recharged. You also don't qualify because you are "nice" and "like children".  It's not your need at that moment that makes you qualified. It is the heart you bring to it ( the government would prefer I add the pocket to also take care of the child).
Not about you, but that the very child for whom you have been deliberately tried by life, to be found worthy of, has given you the opportunity to choose and bring home as your family to do unto him/her as you have done to others. Children are God's little helpers. They answer errands our adult ears have forgotten how to hear.
So, we hope that on that day when the time comes, and you stare into each other's eyes, and you become petrified at the huge responsibilities that await you, you will remember unequivocally that all those moments, when you shared a laugh with a stranger, when you held a scruffy school child protectively to cross the road, when you paid that Corper's T-fare, when you stood up for that woman even though you were in danger too, when you "chop knuckled" a danfo conductor, when you bought food for someone not had not eaten for days, when you restored anyone's dignity as a human being, that it is possible. It is possible to love a child fully, unconditionally and totally. Not as if you birth her, not because you adopted her, or because it says so on the form that you are qualified to do so. But because it's what makes you human. To love another who is unloved, to give a leg up when someone can't find their feet, and to show kindness when none has been given. There is frankly, nothing special about it. But what is so blessing is that life has thrown you both together to do this.
We did not "woke" up like this, but we have been pruned and scared by time to make us worthy of this moment, that you may call each other, "mine".
Blood is indeed thicker than water. It is powerful because it gives us the ability to make our families where we find them. Everywhere. Anywhere. With love, with compassion, and with great spirit.
"Don't take for granted the love this life give you
When you get where you are going don't forget turn back around
Help the next one in line always stay humble and kind"
Tim McGraw, "Humble and Kind" from the album "Damn Country Music", 2016
Next week, we wrap up the series.
Photo Credit: Dreamstime