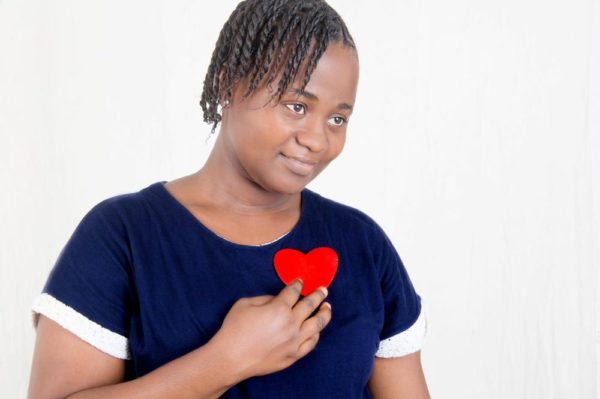 If you've ever had a health-related issue in Nigeria, then you will probably understand that it is extremely difficult to fund your treatment and navigate the healthcare system.
In view of this, BellaNaija launched the BN Community Centre. This online platform will feature "calls for help" as submitted to us. This includes information, photos and account numbers.
BellaNaija has partnered with DonateNG to continue to raise awareness for health related crowd funding cases. We visited one of the recipients of BN Community Centre, Mr. Falode over the Christmas holidays. 
Please, help in any way you can.
Help Save Adebimpe's mum
My mum was diagnosed of bilateral grade 3 renal parenchymal (chronic kidney) disease on the 1st of January 2017. She was admitted to Life Support Medical Centre Ikeja GRA, Lagos, Nigeria on 3rd of January 2017 after a week, we spent N800,000. 2 weeks after her discharge, she had another crisis (seizure), admitted for 4 days, we spent another N300,000. However, we were told she will live on dialysis forever.
After this second admission, family and friends went about their normal lives, I was left alone with my mum as an only child of a single parent.
The doctors advised that she attends dialysis sessions 3 times a week, each session cost N27,000, she is meant to take an N11,000 Epogen injection to help boost her red blood cells and a N2,000 post-dialysis test to check if the electrolytes are within normal range after each session of dialysis, a total of N40,000 every session. Three times a week makes it N120,000/week and N480,000/month which she has been doing since last year.
The preferred and permanent option to keep her alive asides dialysis is a kidney transplant, this will cost us about N12 million in a Nigerian hospital and N20 million in Indian hospital, the amount is inclusive of suppressant drugs to allow the body accept the new kidney, also inclusive of pre and post operation investigations and travellings.
We are raising N2 million to balance what we have to have it done here in Nigeria as she has endured the pain for more than a year now.
Click here to support this campaign
Yemi Ademitirin
Adeyemi Adetimirin, who formerly worked with CNSSL. He is a husband and a father to two beautiful girls(2 years old and a 2-month old baby).
He was diagnosed with a kidney disease and he has been asked to undergo a kidney transplant which will cost 10 million naira. Click here to support this campaign
Soliu Abdulkareem
Soliu A.K.A Dexterity is a diligent student, he is one of the best student in the department but, he has been suffering from this ailment since last year. It has already put a big strain on his academics already.
He is in a bad state at the moment and needs urgent surgery. Click here to support this campaign.
***
We, at BellaNaija, encourage you to give if you can. However, please ensure you perform independent verification prior to donating any funds.
Photo Credit: © Lowa Dobrey Jeanne Dadi | Dreamstime.com