Michael Afenfia: Ebuka for the Agbada…CeeC for the Rants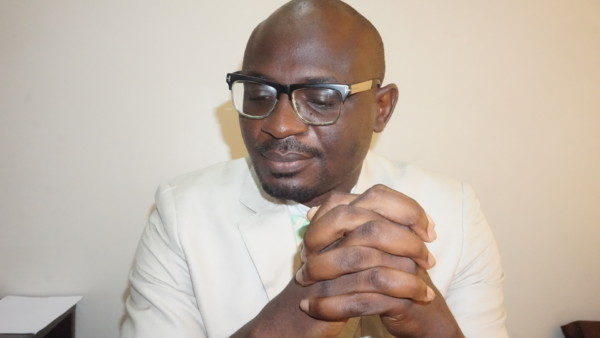 In my mind, I'd crowned Ebuka Obi-Uchendu as the king of men's fashion in Nigeria. Week after week, he killed it as host of Big Brother Naija Double Wahala. If you don't agree with my sweeping coronation of him as the leading royalty in all things men's clothing, then can we at least concede to him the title of King of Agbada?
I actually took some time out to scan the entire Agbadasphere and no other name or photograph popped up as much as Ebuka's.  At this point, I don't know who else can be more deserving of the honours, when every time I want to make something new, and it's not just agbada, the guys in the shop call up his Instagram page and ask me to choose something from the array of dinner jackets and African inspired clothes he has been photographed wearing in the last twelve months or so.
Granted he hasn't announced to his fans and followers that he has a clothing line or a label that he is part owner of, so for now all the credit must go to Mai Atafo, Vans Kere and all of the other guys responsible for his looks, and why shouldn't it? Sunday after Sunday since the Big Brother show began in January, they have made him appear debonair. There is now no doubt, that the TV personality and programme anchor is fast emerging as a good representative of what it means to dress Nigerian, even on those occasions when it was a look inspired somewhat by western style dressing.
Forget about all the ankara prints and the flowing tunics in the Black Panther movie and all of the talks of the sentiments of black pride they invoked, I think it is actually the creativity of our local designers and the celebrities that patronise them and proudly identify with them that have made it suddenly cool to dress African. I am excited about the crossover appeal our fashion is currently enjoying in Europe and America, and across runways all over the world; it is good for our culture and could be even better for our economy.
If properly harnessed, it could create jobs and take a lot of our young and old people off the dependents' list. And once our government is able to take care of important things like electricity, security and the infrastructure to cheaply move labour and sewing inputs from place to place, there'd be no stopping those in the forefront of our fashion industry – tailors, models, designers and their muses.
Ebuka's clothiers have done well, and honestly, if I wasn't so fastidious about stealing other people's looks, except perhaps for the inevitable generic items of clothing and traditional designs every now and then, I would have been tempted to steal one or two of Ebuka's "style."
My favourite has to be the black velvet, the-king-and-I inspired coat/kaftan. That one I really liked. I wasn't exactly a fan of the Sherlock Holmes trench coat, but I noticed the comments on social media the day he wore it were mostly favourable so I guess a good number of people got it.
All in all, Ebuka nailed it. He did no wrong and just two weeks to the end of the show; it was clear no one could fault his choices or score him anything lower than an 8 on each of his looks. Two more shows and I could have been able to say proudly that he did it back to back for 16 weeks. But then, the unthinkable happened.
Reekado Banks did his thing and then the cameras twirled to the door for Ebuka's grand entrance. The two leaves of the giant door slid open and out walked confusion in not-so-fitting red top and rich flowing black fabric. What was it? Was it a bird? Was it a plane? Was it a skirt? Was it a wrapper? I heard the gasp. All across the room I was watching from, jaws dropped. Ebuka don fall our hand o.
With fashion, there's always the temptation of pushing the envelope, of trying something new, but a good designer is one that knows the fine line between being theatrical and being avant-garde; the former is bad, the latter is good.
Until I get a satisfactory explanation of what it was he was wearing and why he wore it, I can only hope that come the final eviction show on Sunday, Ebuka would dust himself off and make us proud again. Needless to say, some of us are rooting for him.
On a final note, I think it's kind of strange that Ebuka's clothes got more mentions and likes than some of the contestants. I guess it speaks to the quality of the contestants in this year's edition of the show. I tried, but I just couldn't bring myself to pick a favourite. The two things that struck me this season though was Miracle standing up for his girl and believing in her till the very end even when she clearly lacked confidence in herself. Second: The triangle love involving CeeC, Tobi and Alex, and CeeC not buckling under all the self-inflicted negativity and isolation she endured for most of the show because of the condescending way she treated other housemates and how obnoxious she was to Tobi in the beginning.
In the end, the fans voted, the winner takes all the money – which is great for that lucky person, and Ebuka keeps on rocking his agbada…and skirts.