#GrowOnlineWithChinny: Have a Baddie Instagram Account with this Easy-to-Use Resource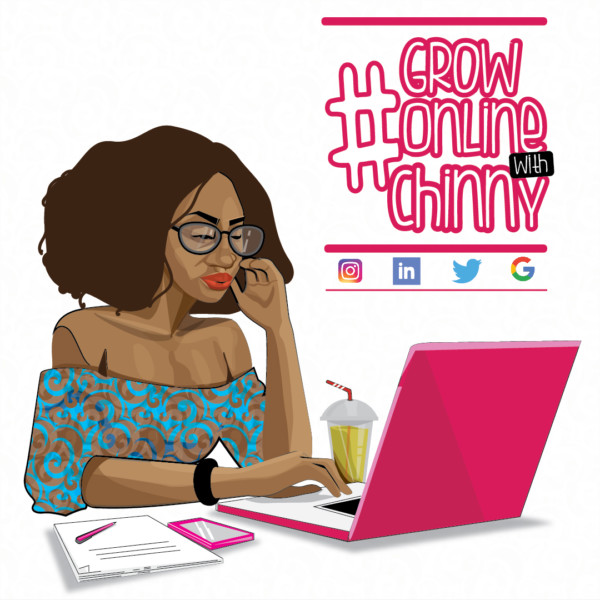 Hey BellaNaijarians,
Guess who's back! It's Chinny from the BellaNaija team and I'm here every week to share some tips on how businesses can leverage on the digital world and build a strong social media presence.
Last week, I was on Instagram a lot more than usual but it was for a good reason! I really wanted to see what people were doing on the gram, how these people who had big numbers were doing it and should we talk about those aesthetically appealing feeds? I'm like 'hmmmm, IG coolies be doing the most since 2000'
On a serious note though, in this world of buying decisions being made mostly on Instagram, a large increase in online stores and your Instagram page becoming your front cover, maybe we need to take it seriously. If your Instagram is anyhow, we're in it together and thank God for second chances!
My biggest discovery this week has to be the Preview app!
My question is where has this resource been all my life? Basically, this app is your Instagram clone that allows you:
Load your Instagram page and shows you what it looks like when people check your page out.
Upload new pictures, rearrange and see how it fits into your feed before posting it (raise your hand with me if you've ever posted a photo and it just destroyed your already struggling feed)
Edit pictures and use preset filters (I'm going to cry guys). There are some free basic filters and a lot more when you pay a subscription
Find related hashtags easily and group them
Schedule posts (IG doesn't allow third-party access to your IG, so this app prompts you at the scheduled time and you can then post directly to IG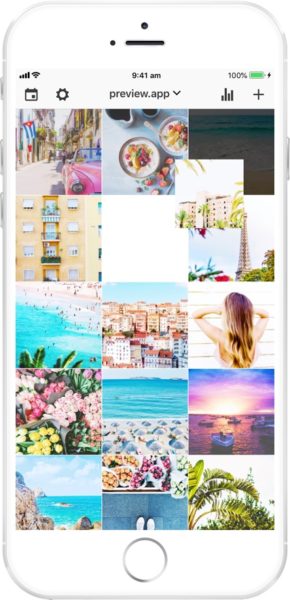 The most amazing thing is that the app doesn't just leave you in the dark, there's literally a guide for everything! I mean everything, from finding related hashtags, to deciding what theme you want to have, to Instagram analytics, building a killer Instagram account or just creating beautiful Instagram stories, I'm so here for this! They also share really cool tips and tricks on their Instagram account @preview.app and you should be following that! Who knew being an Instagram coolie could come this easy?
I've been using the app for a week now and I love it! I must warn you, there's a trap! This app and even Instagram generally can be very time wasting…I'm talking from experience guys. So, what I'm doing now is dedicate blocks of time to getting my IG right and know when to tune off. Remember it's market you want to sell and IG is only a means to that end…focus on the paper! How have I been using this app?
I finally decided I wanted to have an aesthetically appealing feed and I went with the 'Tiles' I found here. It's the simplest one possible!
Next, I had to decide my colours and theme (talk about being clueless, I was!). Well, I finally figured it out with the advice of looking through my favourite IG accounts and pointing out what they're doing. My colours now are white, brown (my skin, lol), pink and black. My theme is also natural and brown, I guess.
Deciding the type of pictures to take. Trust me, when you decide your aesthetics, you'll find your own cool and not be aspiring to take the kind of pictures you don't need. Maybe I'm crazy but now I actually ask myself, would @lola.akw post this? Yup, that's my favorite IG account. (please leave her and find your own ohh. lol)
Editing! In this game of being an IG cool kid, you have to be smooth! I only do a few edits like increasing the brightness of my photo, setting it to HD and sometimes blurring out the background which makes it look like a professional picture. Next, I use the preset themes (currently loving A5 but I'm still playing around)
Upload to my Preview feed to see how to fit. Play around with other pictures, find hashtags, save my caption and POST!
There you have it on my biggest discovery this week. Cheers to aesthetically appealing feeds (I can't wait to kill this and write a post on it.) However, if having an aesthetically appealing feed doesn't work with your brand, feel free to post on the go, as far as market dey sell. Remember, Instagram is great but it's only a means to an end!
Extras
If you're a business on IG, follow @instagramforbusiness, you'll thank me later!
IG just rolledd out a feature that allows you mute people's posts and stories without unfollowing them. Talk about saving me some feed scrolling time and not hurting anyone. (hello exes and people we don't wanna see on the feed)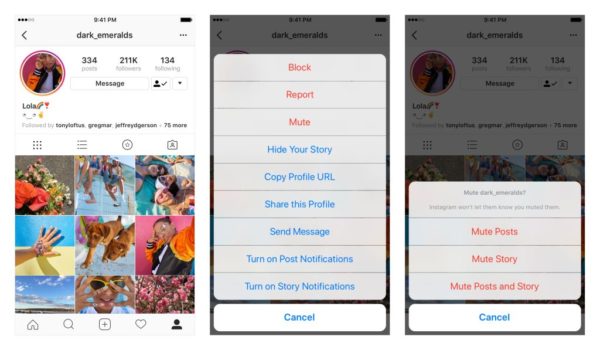 See you next week, and in the comments! Make sure you're following me on Instagram not to miss anything during the week.
In case you missed my last posts
*****
This column aims to share tips that would help brands grow their businesses online and will be published every Tuesday. Although some brands may be mentioned from time to time, they are only for illustration purposes as this column is not promotional.