BN Hot Topic: Internet Fraud in Today's Nigeria – Noble Igwe, Efe, K.Brule & "Robin Hoods"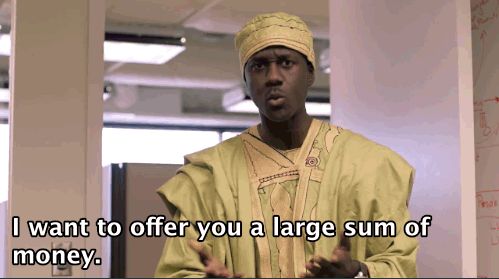 Internet fraud – yahoo-yahoo/419 – is bad, end of story!
It's surprising that we even have to ask, but, apparently, we do.
Okay, from the beginning.
It started with a Twitter thread by Noble Igwe who condemned fraud, calling fraudsters armed robbers.
One would assume the population would rally around him, support him, while condemning those who are taking away the life earnings of others.
But one would assume wrong.
While some, admittedly, did support him, a lot others criticized him for "snitching" and termed those guilty as "Robin Hoods" who are avenging the crimes of white people past.
These people are taking from the rich white, they said, and giving to the poor blacks.
Social media comedian Oyemykke made a video calling Noble Igwe stupid for the Twitter thread (he later apologised for the insults).
Big Brother Naija 2017 winner Efe compared the fraudsters to politicians who "steal money" and asked: "Nigerians please who is justified?"
Big Brother Naija 2018 housemate K. Brule was of the opinion that Nigeria's economy will crash if "fraud money" is removed from circulation.
If fraud is removed from the country it will be replaced by armed robbery and cultism, he continued.
So, we ask you, what do you think? Should we work to get rid of fraud in our society? Or should we ignore that people's lives are being destroyed and Nigeria's reputation outside the shores of the country is damaged, and just go on tolerating it?
Let us know what you think?