Michael Afenfia: Being 14 Again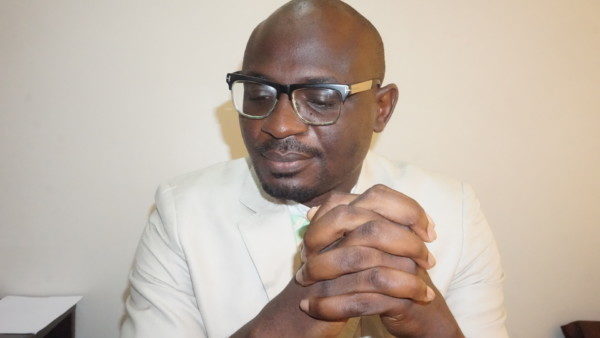 Last weekend was somehow for me. It was a mixture of mad fun and lots of nostalgia. The fun part was seeing my classmates, seniors and juniors in secondary school I hadn't seen for years, decades actually for some. In that moment, we were 10, 12, 13, 14, 15 and 16 again.
It was the 34th Founder's day celebration of International Secondary School, Rivers State and our first ever reunion and homecoming dinner since we all left school. From the first set of '88 to the very recent set of 2017, we wanted to make a statement, a show to the students still in school that we made it and in spite of the several inches of fat around our waist, tummy rolls, bear packs and grey hair, we were still cool.
Some people stayed the same, their faces didn't change while some were totally unrecognisable. I may have walked right past them a million times in the mall or being on the same flight with them without the slightest recollection that, once, we were classmates and friends.
I'm not so sure who again, but someone in the old students' WhatsApp group—created earlier in the year so we could rekindle forgotten acquaintances, old crushes and stay in touch—had come up with the brilliant, and dare I say, comical idea that we wore our retired school uniforms for the morning session of the one day programme and everyone was agreed.
So, fathers and mothers, husbands and wives we are today; we traded our business suits and smart work clothes for the white and blue of our childhood when we didn't have a care in the world. For a few hours, we pretended that the moment wouldn't come to an end as we joked about childhood pranks gone awry. Someone remembered the list of noisemakers and whose names were always on it.
On another row in the school auditorium, someone remembered nicknames we called ourselves and our teachers and how the one we used to call "Omo Lady" after the lady in the popular "Omo" detergent advert of the 80s, because of the glasses she wore back then hadn't aged a bit. In fact some of us now looked kind of older than her, even though it was more 20 years ago and she was now the principal of the school.  The dinner in the evening was even more fun. I was shocked to discover I could still dance the running man, but my plea still stands – no one should post that video online!
The nostalgia set in when the evening ended. As great as it was reuniting, that phase of my life was over and it was never coming back. Some of us have stayed genuine friends and I guess it has stayed that way because the connections we formed then wasn't born out of sycophancy, class or gender. Some of us have drifted apart – university, work, travel and family did that, but the bond of boyhood dreams cannot be broken.
As we sat down to good music, food and drinks and the not-so-long speeches, I couldn't help reflecting on the most important lesson I learnt in secondary school. Because I was made Head Boy in my set when I least expected it, ISS taught me that I didn't have to be the biggest, brightest or boldest person in the room to lead. I didn't have to be rude or overbearing to be respected and I didn't have to loud to be respected.
That is an important lesson that guides me to this day and I have Lady Mercy Bennet Ezekiel-Hart, AKA Omo Lady, to thank for it.