What Do You Think About Political Debates & Discussions in the Work Place?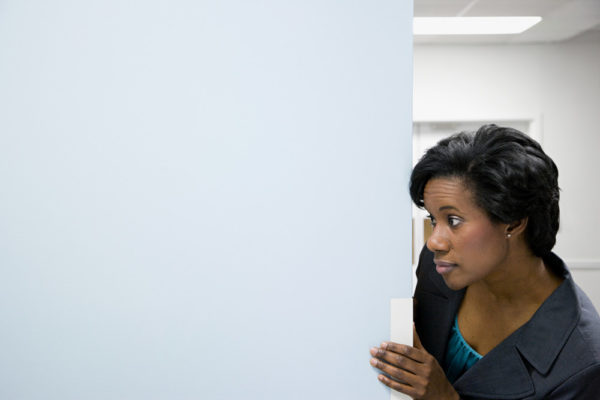 With the 2019 election approaching and presidential campaigns underway, the political discussions and debates have already started. With every news report describing what looks like a circus display in Nigeria, it is hard not to get sucked into the feisty discussions – especially if you are a political junkie or a fan of healthy debate. What better way to spend lunch at the office with colleagues than trouncing away at one another about the legitimacy of political parties, the role of godfathers, possible conflicts, foreign involvement and other contentious issues after another, right?
There is the saying "don't talk religion or politics in the office", but it can be tough to contain yourself in times like these. If we look at it candidly, political conversations come up in every area of our live. Being able to discuss politics at work, actually, is a form freedom – freedom of expression- and it is good in the workplace, especially if the aim is to have an office environment that honours diversity, seeks divergent ideas, allows room for respectful disagreement and fosters continuous improvement.
Talking politics in the workplace, however, can be tricky. Workplace discussions about the latest on politics can give rise to possible complications. There is a chance it will offend others, particularly because comments and sentiments on topics like race, gender, sexual orientation, and religion tend to take center stage in these discussions. Opinions and emotions can run high and thus escalate the political talk to the point of co-workers yelling at each other or even becoming physical with each other and triggering claims of a "hostile" work environment or workplace discrimination/retaliation complaints.
While you may not be able to prevent political discussions at work, it is important to remain respectful. Political views are often deeply held, so if you feel like the political chit-chat is getting heated or confrontational, you can decide to lighten the mood by changing the subject in a funny way, like saying something such as: "Now, let's talk about something really important -Mama Iyabo's food portions" or you can be more direct and say something like: "I think we're going to have to agree to disagree", or you can just decide to walk away.
Generally, while discussing politics on the job might be inevitable, it is important that it is regulated so that the amount of casual political conversation that goes on at work does not overshadow the amount of chitchat that normally takes place in the work setting. It should not, also, take pre-eminence over normal office work or distract workers from doing what is expected to achieve their KPIs.
An embargo on employees talking about politics is likely to be difficult to uphold, so employers need to be realistic and ensure that they instead put in place anti-harassment policies that communicate the employer's expectations about appropriate workplace behavior when it comes political opinions or discussions. This ensures that they are able to reduce the risk of political discrimination taking place. For instance, employees should be discouraged from wearing or displaying political symbols in the workplace. Employers can even also regulate the employee's off-duty political speech, especially if it affects the company's reputation, disrupts the workplace and employee morale, exhibits potential legal liability to the employer because of the conduct or causes loss of business relationships related to the conduct.
The bottom line is that while it isn't always possible to completely avoid politics popping up at work, workers should remain sensitive and respect each other when engaging in political discussions; also,  employers should create and enforce effective policies that can cushion possible discrimination claims.
What are your thoughts? Do you think employees should discuss politics at work? Also, what obligations do you think employers have towards regulating political discussions?
Photo Credit: © Shannon Fagan | Dreamstime.com