#LiterallyWhatsHot: She Disappears Without a Trace And Reappears With no Memory – Avonome Issue 8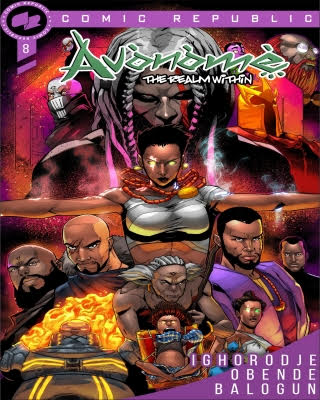 The latest installment in Comic Republic's long-running 'Avonome' series, Avonome issue 8, has been released by the creative team of Xavier Ighorodje and Stanley "Stanch" Obende. It continues the story of the titular Avonome, a girl who is at the center of a spiritual and mystical journey through a visually arresting melding of Benin tradition, Modern life in West Africa, and various other pop culture fantasy influences.

Fans of heroic fantasy are sure to quickly find something to enjoy in the Avonome series. With an art style and storytelling cadence reminiscent of manga, Avonome plays cleverly with some of the uncanny similarities between the cultures, tradition (and dressing) of pre-colonial Benin, and those of ancient Japan, the home of manga.
Samurai swords are every bit as common as the smoldering calabashes and colorful wrappers which have become a staple of Nollywood's brand of magical fantasy- but Avonome comes with the added bonus of striking references to well-known West African folktales, including a pleasant surprise to be found on the closing pages of this book!

As the story of Avonome is one with quite a bit of depth, it may be more rewarding for prospective adventurers to start their journey at the beginning of the series and work their way here, however the events that take place in this book are defined and contained well enough to serve as a taster for delights to come.
In this book you'll not only be introduced to clandestine dealings between powerful spiritual beings, you'll also be entertained by the attempts of a lovable shapeshifting spirit to fit into the minefield that is the life of an adolescent secondary school student!
Avonome comes highly recommended to fans of heroic fantasy, and colorful manga style artwork. Not to mention, of course, mystery and mystical intrigue!
You can get a copy of Avonome Issue 8 on OkadaBooks. Click here.
**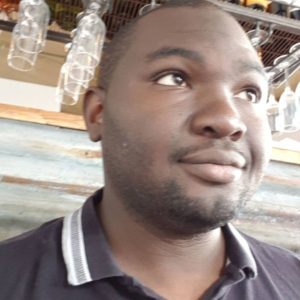 Wale Awelenje is head of Story at Comic Republic, and has been in love with superheroes ever since he told his dad he would build a comic factory when he grows up.
He has written a comic book here and there, and in a parallel reality, does as much writing for machines as he does for human beings!