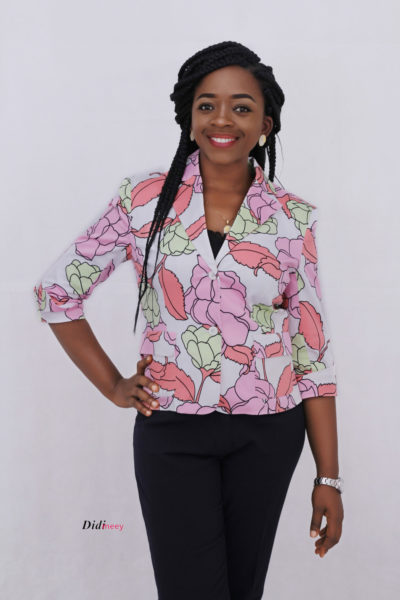 'Holiday is coming' and for those of us planning a summer vacation, somewhere deep down, you are already worried about gaining weight.
Holiday weight gain is something many people would get insurance for if it was available. Over time, we've come to believe that we will always gain weight over the holidays. This is mostly because of the overwhelming influx of media ads reminding you that you will gain weight over the holidays, and so you should come sign up for a weight loss program at half the price 'NOW'.
There are also the ads that show up in a particular fashion designed to put you in a state of panic, the ones that tell you that your jeans won't fit anymore. And truly after the holidays, your jeans feel tighter primarily from bloating and water retention but you don't know this so the guilt doubles.
Can't we just enjoy our food and holiday in peace? Why do these weight loss companies have to make it so hard? They guilt trip you into not fully enjoying the holidays and just being present in the moment, only for you to end up spending money on their 'quick fix' weight loss program that obviously won't work. They keep you hooked with a false promise that will never come to pass.
You know how the brain works right? When the brain is repeatedly bombarded with a message that it will gain weight over the holidays, that message eventually sticks and leads you to give up on self-care. Self-care not self-control. Self-care says 'I eat enough to nourish my body; I stop eating when I'm full, I let myself enjoy ALL these foods and savor these memories'. Self-control says; 'don't eat this, don't eat that, eat only fruits. Oh see, now you've eaten more than you should, its time to pay penance'. You starve yourself the next day while others are eating then by the end of the day you feel guilty for missing out on all that good food you binge through the night, feel guilty the next day and the cycle continues. Sound familiar?
Before now, it was reported that the "average American" gains five pounds (2.27 kg) or more between Thanksgiving and New Year's Day so the weight loss companies took advantage of this statistic to bombard our TV commercials and social media pages hence, it is not uncommon to see people running into the gym on the 1st of January only to desert their highfalutin weight loss resolution less than 15 days later.
Today, however, we know based on proper research findings that 'disastrous holiday weight gain' is a myth.
Several studies have shown that weight gain over the holidays across various countries is approximately less than 1 kg with people who are overweight gaining twice this amount. This is very much expected because as humans we celebrate and create memories with food. For majority of the population, this weight gain is likely due to water retention and bloating from eating lots of trigger foods. This means the weight will go off in a short while.
Gaining approximately 2 kg over the holidays isn't the problem, the real problem is that most of us will lose only half of this weight mid-year and before you know it, the year-end holiday is around the corner. What this means is that in 10 years or less, the average adult will gain 10 kg or even more depending on how their lifestyle changes.
Now we know that the 'new year' weight loss resolution never really falls through – firstly because exercise not supported by nutrition does not keep the weight off and secondly because most people never really follow through. Life happens, the weight loss plan or going to the gym becomes too rigid, it no longer fits into your daily routine and you just yearn to live a 'normal' life.
So, what should you be doing instead? Focus on self-care through nutrition. If you already have your lifestyle set up to support you in a manner that allows for – feeding your body with intention 80% of the time and moving your body regularly, that weight is bound to get off. Note that it is natural to experience body weight fluctuations of 2 kg or less every now & then. It does not mean you have gained weight.
Did I gain weight over the holidays? I sure did. Have I lost it? Yes.
I walk an average of 6000 steps weekly by choice, I host live workout sessions on my social media pages (it's just for 10 minutes and fun too, be sure to check it out) and for those on my programs while making time to attend classes at the gym. It's easy to infer that the weight loss happened because I work out. That is not true. If your nutrition is poor and you are killing yourself at the gym – you will end up gaining more weight.
I was not fixated on this holiday weight gain but I put more focus into just being my best self – being intentional about how I feed myself, how I move my body joyfully and caring for myself overall.
Here's the thing: beyond the weight loss plans and gym memberships if you are not intent on using nutrition and movement as a powerful form of self-care for your body, you will find yourself on an unending weight loss lifestyle that pursues thinness with everything in you while missing out on living life fully.
The question is how you live your life 355 days a year (assuming your holiday was for 10 days)?
Are you one of those people who spend money on weight loss plans and never to be used gym memberships every new year? Imagine the travel memories you could create with all that money if you focused on living intentionally rather than being sporadic about food and exercise?
I'm challenging you today to think about how you have used food and exercise to care for yourself?
Have you been using exercise to punish yourself for overeating, to pay penance for being bad with food? How has that served you? How does it make you feel? Does it in anyway improve or diminish your self-worth?
Start today to engage in self-care practices, keep it simple.
Ask yourself? How can I move my body in a way that serves me best? In a way I truly enjoy? Remember that it does not have to be what everyone else is doing to be effective. And then with food, pay attention to what foods best serve you – energy and emotion wise.
Focus on self-care not self-control, you deserve that much and more.