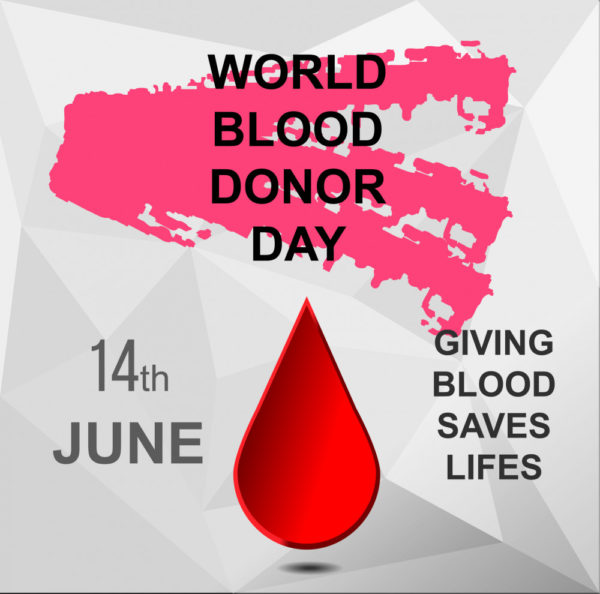 Today, BellaNaija stands with the rest of the world to commemorate the World Blood Donor Day. According to the World Health Organization, the theme for this year is "blood donation as an action of solidarity".
The act of giving blood is crucial life preservation and healthcare. It is even more important in Nigeria because we don't have enough information on the importance of giving blood, where to give blood and what it entails. A lot of times we're shielded from the realities of the infrastructural break down of our healthcare services, because we're not in the thick of it. When a medical emergency arises, one is then plunged into a crisis to find blood and other blood products to save a life.
While we are working to get as much accurate information on giving blood across Nigeria, BellaNaijarians can visit their local general hospitals to make enquiries about the process. Today, June 14, 2018, the Lagos State Blood Transfusion Committee is conducting a blood drive. There's also a blood drive going on at Lagos University Teaching Hospital. You may also visit Island Maternity in Marina.
You can also sign up with Bukola Bolarinwa's Haima Health HERE
Anybody who has had major surgery, and persons living with sickle cell will tell you how much they rely on the availability of blood for transfusions. It is a big deal and it saves lives.
We are currently working with LifeBank Nigeria to host a Q& A session where some of the frequently asked questions will be answered. One of the questions we see regularly is that from those wondering why they should give blood when they have to pay for it later. Another question is about the perception that blood is being drained. So we will have Temie Giwa-Tubosun and her team answer some of these questions, to give Nigerians some assurance and some education on why it's crucial to give blood.
In the meantime, please read up on giving blood; find out if you're eligible to give blood in your city. Visit the nearest health centre to you. Make it a fun affair, go with a friend. Make sure you have a snack with you. It is important you eat something so you don't feel faint.
At BellaNaija, we're also walking the talk as our team members have also signed up to go give blood. Let's make this a communal thing, guys!
Photo Credit: © Portraitquo | Dreamstime.com