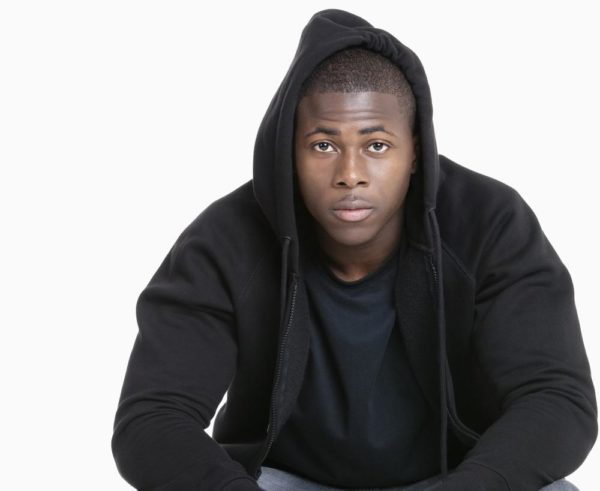 There is the general belief, in Nigeria, that disability is a curse and people who are afflicted with disabilities are hopeless. Perhaps the blame should be placed on culture or religion, as it plays a huge role in sustaining discriminatory practices against persons with disabilities. For instance, some local ancient mythologies have it that people with disabilities are social outcasts serving retribution for offences of their forefathers. These myths and beliefs persist due to the the lack of awareness, or the total disregard for the actual causes of disabilities.
Disabilities could be visual, hearing, physical, intellectual or physical; and according to a recent study by International School of Disability Studies (ISDS), people living with disability form 13% of Nigeria's population. Furthermore, the National Coordinator of the Association of Indigenous People with Disabilities (AIPD), reports that over 25 million Nigerians suffer from one physical deformity or the other, with over 3.5 million of them having very significant difficulties in social and physical functioning.
Considering the large number of people categorized in this group, emphasis should be placed on social adaptation, inclusion, and empowerment of the disabled. This means understanding the relationship between the way disabled people function and how they participate in society and making sure they have the same opportunities as abled people, to participate in every aspect of life to the best of their abilities and desires.
People with disabilities are more likely to experience adverse socio-economic issues such as poor education, lesser health outcomes, lower levels of employment, and higher poverty rates and more, than people without disabilities.
Inclusion will break some of the barriers to full social and economic inclusion of persons with disabilities – such as inaccessible physical environments and transportation, lack of relevant assistive technology (assistive, adaptive, and rehabilitative devices), non-adapted means of communication, gaps in service delivery, and discriminatory prejudice and stigma in society, and lead to increased participation in socially expected life roles and activities—such as receiving adequate health care, having relationships, and enjoying other day-to-day activities.
Nigeria needs to pay attention to representation and inclusion for disabled people even more for the following reasons:
Inclusion can lead to a boost in the country's GPD
Employment means a great deal to the disabled, not just for the fiscal compensation, but also for a deep sense of self-worth, dignity and independence. A major issue disabled people face in Nigeria, however, is unemployment. They are being segregated and marginalized and even discriminated against in job market. Most employers are reticent to employ people with disabilities. They believe the disabled would require a lot of resources and assistance, and they may not be a colourful addition to their team.
Inclusion will require public and private employers, including micro-businesses and SMEs, recruiting and retaining disabled people. The government can also run programmes that will ensure disabled people are trained and given capital to start their own businesses or employed upon graduation from university. People with disabilities bring a diverse range of skills and abilities to the work place, and a new and valuable perspective to work issues. Employing disabled people will open up new opportunities and improve market share, inadvertently grow the country's Gross Domestic Products (GDP).
Protect the interest and rights of the disabled population
Like abled people, the disabled have rights that are mostly disrespected. The resultant culture has denied these Nigerians of their rights to the dignity of the human person and to the development of their full potential to participate in the developmental process of Nigeria.
Many people believe that persons with disabilities are not only inferior to those without disabilities, but can also be used for social and economic benefits. Parents or guardians of children with disabilities, force their children to roam the streets out for alms-begging; women with mental illness are also victims of rape in Nigeria; people with unique disabilities such as having a hunch back are used in sacrifices to bring wealth or good luck; people with mental illness are also killed as part of rituals; people with oculocutaneous albinism are sometimes isolated or trafficked and killed; disabled persons are not allowed to vote or in most cases forced to vote for certain candidates during election, e.t.c. These practices result in the invasion of the dignity, personhood and life of persons with disabilities.
Inclusion will ensure that persons with disabilities are treated fairly; stereotypes, prejudices and harmful practices relating to persons with disabilities are combated. To achieve this, the government will have to have to push through legislation that  target cultural and religious practices which are discriminatory against persons with disabilities.
Lower poverty rate
People with disabilities are more likely to live in poverty compared to people without disabilities. Lack of employment and education opportunities, lower wages, and increased cost of living with a disability are some situations attached to disability that may lead to increased poverty levels and this has a ripple effect on the country as a whole. Pay attention to representation and inclusion for disabled people will necessisate equal access to public spaces, facilities, technology, systems, and services for persons with disabilities in urban and rural areas. These will ensure they have the right opportunities and resources to can to increase independence and improve their participation in the society and generally enhance their lives. This, in particular, can be a powerful resource society.
Photo Credit: Dreamstime