Otolorin Olabode: Did Reekado Banks Deserve The Next Rated Award?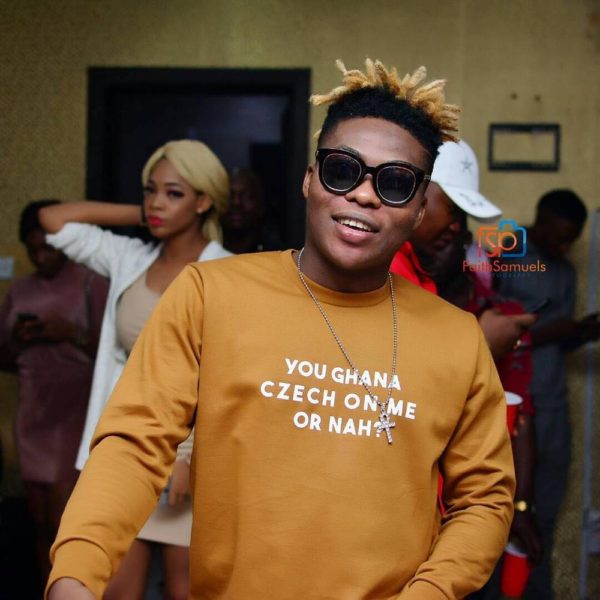 The post Headies Experience for Reekado Banks was crazy. So much attention was on him and as a result many expected so much from him. Many thought he would fail and expected him to disappoint and flop. Most music enthusiasts thought he won't be able to live up to the hype and justify his Next Rated award.
The spotlight was on him; it was like the whole lot was waiting on Reekado Banks to put out a wack single to attack him and his boss, Don Jazzy with purgatory assertions referring to Lil Kesh as the deserving winner.
Lil Kesh had released Ibile, an Afro house single laced with the Fuji instrumentals, just few days after the Headies ceremony. He was enjoying the limelight and was also on the receiving end of some good sympathy. Reekado Banks had still not dropped anything and was basking in the euphoria of his Headies win, but the noise of Lil Kesh's Ibile was deafening and getting overbearing. He had to drop something quite extraordinary and ground breaking – a record that would last forever and make people forget those "Reekado Banks does not have a hit song" statements. Time was running out, Lil Kesh was already having the upper hand in this Post Headies Experience and getting the exposure, limelight and attention as if he was the one who actually won the Next Rated Award.
Then, Oluwa Ni dropped.  Oluwa Ni was well detailed, as it carefully explains Reekado Banks' meteoric rise to the top.
The next few months was crazy for the three Next Rated nominees, Reekado Banks, Kizz Daniel and Lil Kesh. Each was in his own lane trying to create a special wave.
They all dropped albums the same year.
Lil Kesh was the first to drop his and it was all shades of greatness on YAGI. Made exclusively for the clubs and the streets, Lil Kesh was everywhere with YAGI. Many began to acclaim him as "The Next Rated that was never given". With tracks like Semilore, IFSU, Cause Trouble, and with a guest appearance on the album from Nigerian-American rapper Wale, YAGI reigned for a while.
The Reekado Banks camp was mum at this time. No official single in sight, with Oluwa Ni still doing the Magic. Reekado Banks was busy recording for his album at this time and it was around this period, Reekado Banks was compared to Wizkid on Social media.
However, when Spotlight dropped later that year, it debuted at No 10 on the Billboard World Albums Chart, a landmark achievement for Reekado Banks. Spotlight was laden with hits. It was complete with the essentials. Highlife, Dancehall, Afrobeat and the pop themes were detailed in the album.
Lil Kesh, Reekado Banks and Kizz Daniel all had great debut albums. However, where do they stand now?
Lil Kesh after his YAGI album has veered off the path of greatness as he's no longer in the spotlight. It won't take long before music fans start name dropping him as an upcoming artiste. Recent singles haven't lived up to the billing.  Lil Kesh's music seems to lack direction and it's obvious he has yet to find the sound that works best for him. After YAGI, can we pin point to any single that actually made us feel good or happy? Rather, we've had loud music from him, filled with slangs and all about booze, women and all shades of profanity.
Reekado Banks has probably been at the winning side of this prolonged battle. On most occasions, he has been drawn into controversies involving him and Lil Kesh and also Kizz Daniel… even though the battle started two years ago. We had vintage Reeky last year with two hits that resonated heavily with the population. It wasn't banging out noise, but it was feel good music that ushered in sweet melodies and wonderful vibes.
In Easy (Jeje), Reekado Banks hits an impressive array of flows. The beat holds fast for party dancing, but there's something so inherently joyful at its core that it's easy to imagine why kids and adults alike would desire to be suspended in its moment. And what of Like? An irresistible replayable masterpiece filled with delicate dobro and guitars that streak like jet streams across a summer sky.
Reekado Banks seems to be winning two years on; Kizz Daniel has also enjoyed tremendous success, but it seems Lil Kesh is still in oblivion.