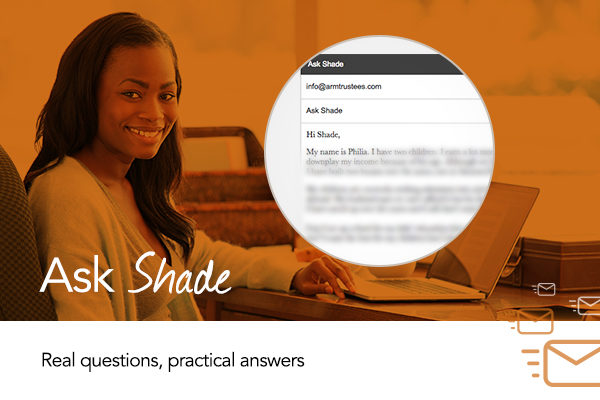 Hello Shade,
Please help, my uncle is driving me crazy. My parents ran a group of schools before their demise, and my father's younger brother was an administrator at the most successful one. Apart from his renumeration as administrator, his children were also allowed to attend the school free. Now that my parents are late, we are trying to gather their assets. My uncle has now refused to allow me or my siblings access into the school or to any of the school's documents. We hear he has been referring to the school as his and changing policies and operations in the school. There was no Will transferring the ownership of the school to him. What can we do? We do not want to lose our parents' legacy to him.
Uju,
Asaba
***
Hello Uju,
I empathize with you concerning the loss of your parents.
Over the past couple of months, I have been asked various questions regarding intestacy (dying without a Will) and to my dismay, a lot of people are yet to have any plan to ensure that their assets are passed on efficiently and effectively to their dependents. Having a plan is not necessarily the cause of death even as widely believed in this part of the world.
The first step would be for you and your siblings to apply for a Letter of Administration since your parents passed away without a Will. The Letter of Administration would give you and your siblings legal right to take possession of your parents' assets and deal with them.
If your parents owned the school group and the assets are in their personal capacity (not as a company), it may be necessary that you notify the banks and other financial institutions which your parents had patronized, of their demise and that you and your siblings are processing the Letter of Administration. This may prevent fraud being perpetrated on those accounts and investments. If the school documents in the custody of your Uncle includes real estate assets, I would also recommend that you register caveats at the Land Registry with respect to the property, to prevent any unlawful sale or lease of those properties.
If the school group is owned as a company, you and your siblings might need to carry out a search for details of your parents' company – at the Corporate Affairs Commission (CAC) to ascertain their extent of ownership (shareholding) of the School. This may establish whether your Uncle owns the school or otherwise. If he is just a mere administrator, then your Letter of Administration (when issued) would enable you and your siblings to legally take over the management of the school.
I hope I have been able to satisfy your questions and wish you the very best.
Cheers,
Shade