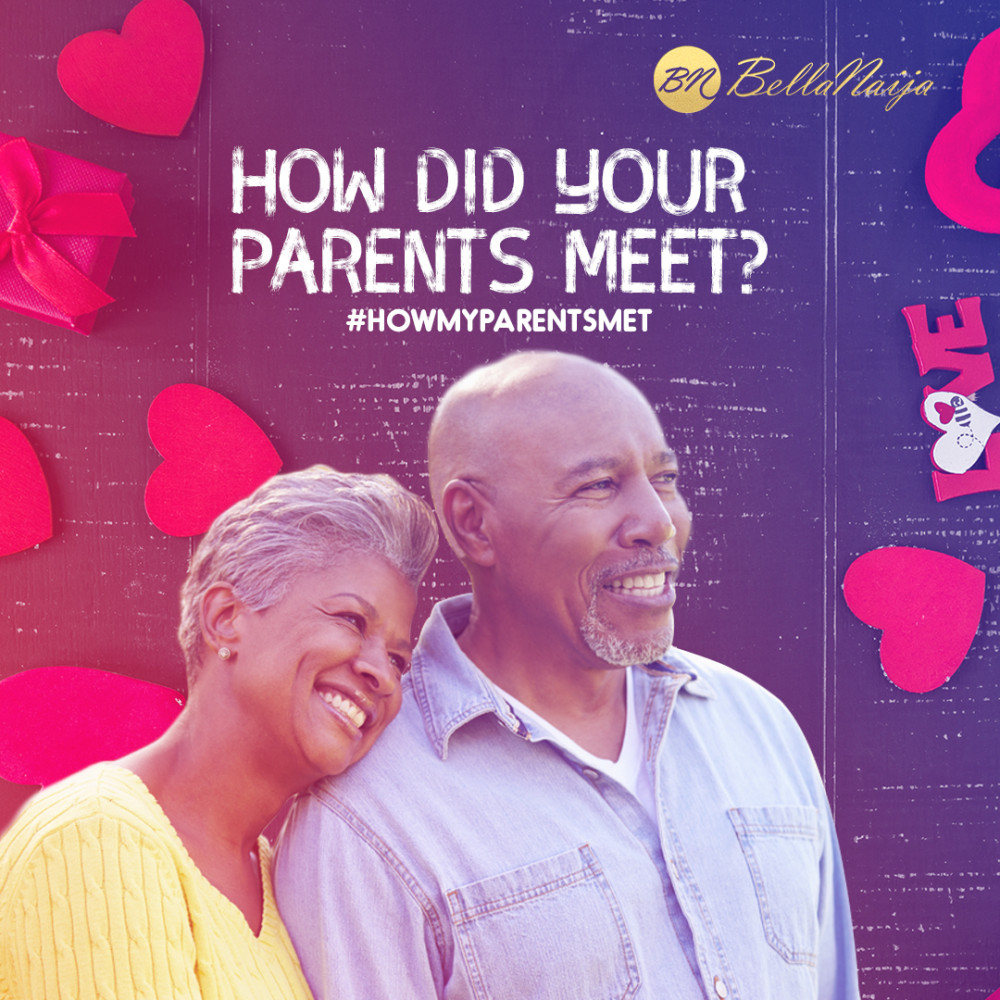 Do you ever wonder how is it your parents met? It's easy to forget that 20, 30, 40 years ago, all of the things that make communication much easier now were not in existence. The World Wide Web was only born in 1990. And how much longer before we began using it in Nigeria? FaceBook, mobile phones, smartphones which have become a staple in our life as humans, where were they back then?
It's easy to take all of these for granted, forget that there was a time when meeting people to spend the rest of your life with was a more arduous task. Which is why we asked people, those who know, anyway, to send in stories about how their parents met. Arranged marriage, 2nd marriages, love at first sight – all the stories.
Uchechukwu Orji shared with us long and serendipitous journey through which her parents met. It's a story of moving past first impressions and ignoring rumours and just taking that first step to love.
Enjoy!
***
The story doesn't start with my mum and dad. No.
The story started about a year before, when my mum, a young bright-eyed school-leaver, went to her dad to remind him of the promise he made to her 2 years ago, when he said he would train her to the university level (a rare feat at the time). Of course, he had made the promise to her while he was drunk with happiness, after she had yet won another prize in school.
And so she went. But instead of his gleaming smile, she met a face full of regret and shame, listening as he disclosed that he could no longer afford to train her because his fortunes had dwindled as a result of some bad business choices. Now she had to get married. Not only that, but also that some suitors were coming to see her the next day.
My mum, wracked with tears, took her candle and went to the Sabbath House to pray. She wasn't sure what exactly she was doing, but she knew in her heart that God wanted her to go to school. And so she prayed. For her sick mother and her poor father. Most of all she prayed for God to give her a husband who would pay for her education (an even rarer feat).
The next day came and the suitors wandered in. They promised her heaven on earth if she would marry them. She listened as they spoke. She said she would marry them only if they would agree to sponsor her education. They looked at her incredulously. One by one, the men trickled out. Some called her names and asked if she was the only woman in the world. "O chori fa-efe," they said (She wants to fly in the air).
One day, however, a tall light-skinned man walked into the house. She had heard of him. His reputation as a womanizer had spread far and wide, with his afro hair and boot cut jeans. She eyed him with disdain. He told her he wanted to marry her. She refused. He persisted. Her brother said "Give him a chance, you don't know him yet."
She asked, "Are you ready to sponsor my university education?"
He said, "I will not only do that, I will also take care of your sick mother. I know you are scared of leaving her alone. I will also send you pocket money so you never lack anything."
38 years later, four children between them, more challenges and joys than they could have ever thought possible, my parents are still together today, strong and healthy, their love more beautiful than ever before.
Ladies and gentlemen, I present to you Mr. and Mrs. Ben Orji.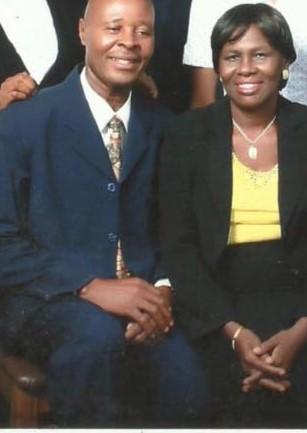 ---
You can send your parents' love stories over to us to get a feature. Share their stories with us by sending a mail to features(at)bellanaija(dot)com. It doesn't have to be anything long, only has to be enough to celebrate their love. We'll keep you anonymous, if you want, but if you want to send us photos of your patents, we are happy to share.